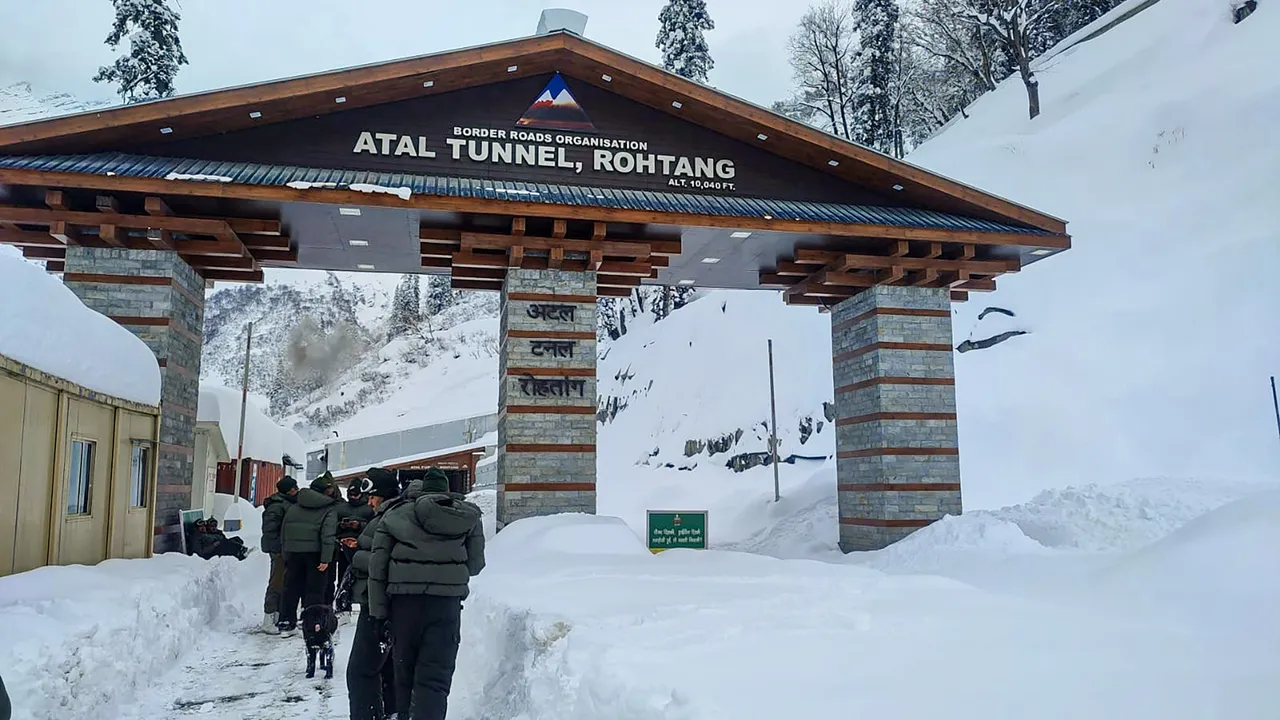 Shimla: A fresh spell of snowfall in Himachal Pradesh's Lahaul and Spiti, Chamba, Kinnaur, Shimla and Kullu districts led to 265 roads getting blocked while several other parts of the state were lashed by heavy rains on Wednesday.
Minimum temperatures in the state rose by three to five notches. Keylong was the coldest at night recording a low of minus 4.7 degrees Celsius.
The local meteorological office has predicted a wet spell in the region till January 30 as another western disturbance would affect the region from Friday night.
Of the roads blocked, 139 roads were in Lahaul and Spiti, 92 in Chamba, 13 in Shimla and Kullu each, three in Mandi, and two in Kangra district. These include National Highway 3 near Rohtang Pass, National Highway 305 near Jalori Pass and National Highway 505 from Gramphu to Lossar.
Gondla received 50.5 cm of snow followed by Salooni 46 cm, Kukumseri 32 cm, Bharmaur 30 cm, Keylong 23 cm, Hansa 20 cm, Kothi 10 cm, Khadrala and Sangla 8 cm each, Kalpa and Shillaroo 5 cm each, Chopal, Narkanda and Pooh 3 cm each and Kufri 1 cm.
Nagrota Suriyan was the wettest place in the state, receiving 90 mm of rain, followed by Chamba 73 mm, Guler 69 mm, Dharamshala 68 mm, Gulyani 60 mm, Una 50 mm, Palampur 40 mm and Hamirpur 28 mm.
With another wet spell predicted till the end of this month, farmers Mandi district have been advised to take precautions against waterlogging.