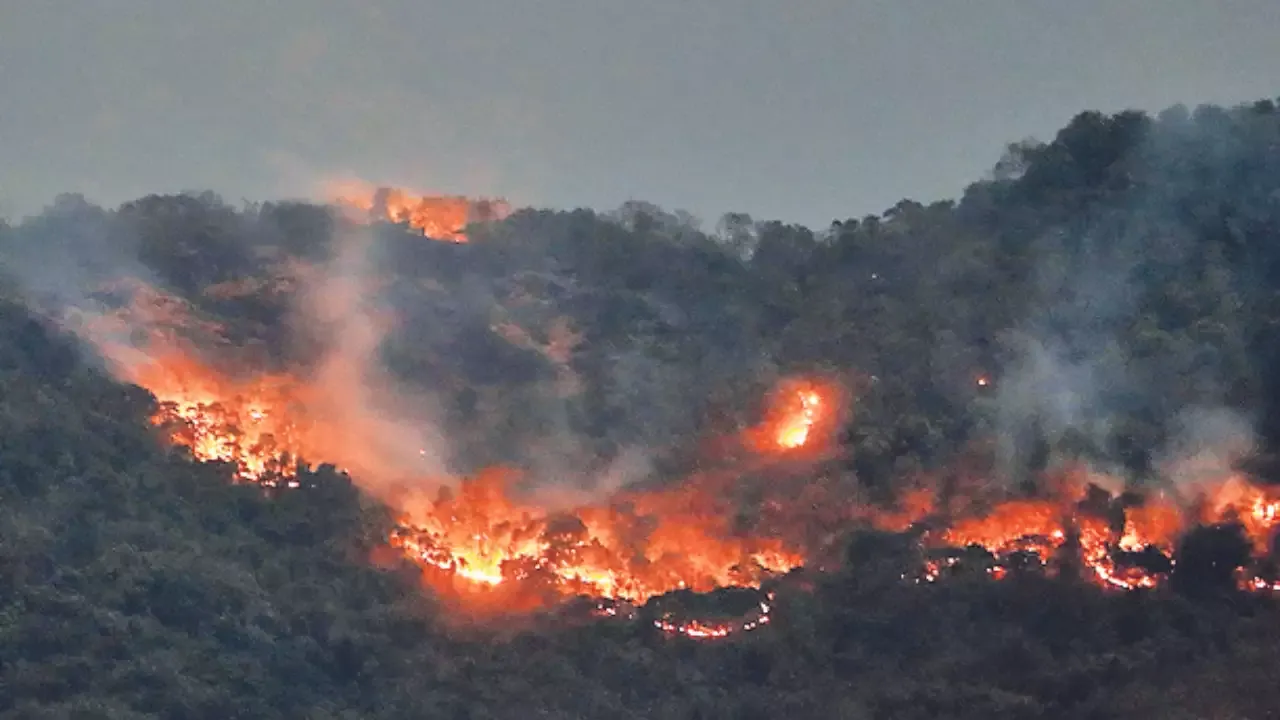 Panaji: Prime Minister Narendra Modi's office will closely monitor the fires that have broken out in Goa's Mhadei Wildlife Sanctuary, where choppers of the Indian Air Force and Navy are deployed to control the blaze, state's forest minister Vishwajit Rane said on Saturday.
A few pockets in the wildlife sanctuary and adjoining areas continued to witness forest fires on Saturday for the seventh day.
Rane took to social media to share that the Prime Minister's Office has informed him that the defence ministry would provide full support and the PMO would monitor the situation closely.
"The entire state of Goa is extremely grateful for the intervention of the Honourable Prime Minister in protecting our forests and providing us with full Defence support with helicopters for dousing the wildfires," he tweeted.
The Mhadei Wildlife Sanctuary, located in the north-eastern part of the coastal state along the border with Karnataka, is known for its high biodiversity.
The Indian Navy has deployed helicopters with 'Large Area Aerial Liquid Dispersion Equipment' mounted on them to carry out sorties to douse the fires, a defence spokesperson had said earlier.
As Goa's forest minister, Rane said, "I can't begin to express my gratitude to the Honourable Prime Minister. We will keep the Honourable Prime Minister's office updated on a daily basis on the state of fires." The minister said that as of Saturday, 11 forest fires were active in various places including Mhadei Wildlife Sanctuary.
On Tuesday, Chief Minister Pramod Sawant had chaired a State Disaster Management Authority meeting to oversee the situation, while Rane had claimed the fire was "man-made" and had warned of action under the Forest Act for those violating norms.