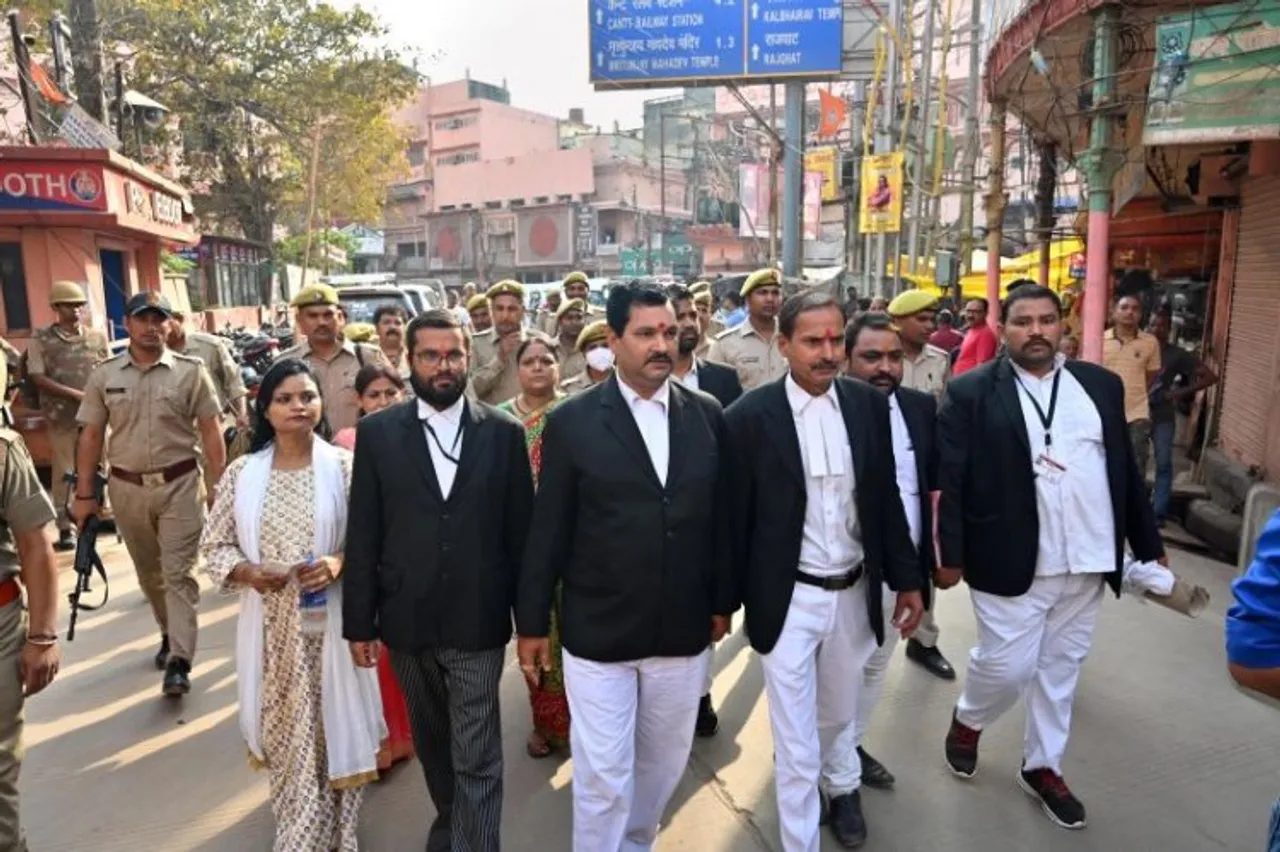 Varanasi, May 17 (PTI) A Varanasi court, which had ordered the videography survey of the Gyanvapi Mosque complex, Tuesday removed advocate commissioner Ajay Mishra on grounds of non-cooperation, an official said.
The court also gave two more days to the commission to submit the survey report.
"Ajay Mishra, the advocate commissioner has been removed by the court," assistant advocate commissioner Ajay Pratap Singh told PTI.
Singh further said Mishra was removed on the grounds of non-cooperation.
The commission tasked with the videography survey of the Gyanvapi Masjid complex here will on Tuesday seek additional time from a local court to submit its report as it is yet to be prepared, an official said.
The court had earlier asked the commission to submit the report by Tuesday.
The mosque is located close to the iconic Kashi Vishwanath temple and the local court is hearing a plea by a group of women seeking permission for daily prayers before the idols on its outer walls.
A local court on Monday had ordered the sealing of a pond in the Gyanvapi Masjid complex after lawyers representing the Hindu petitioners said a Shivling was found there during the court-mandated videography survey.
However, a mosque management committee member disputed the claim, saying the object was part of the water fountain mechanism at the wazookhana reservoir where devotees carry out ablutions before offering namaz.
Supreme court while hearing the Gyanvapi Survey case today refuses to stay Varanasi court order, and ordered to protect Shivling, also allowing the entry of Muslims into the Mosque as usual. The Supreme court will hear the matter again on Thursday, May 19.