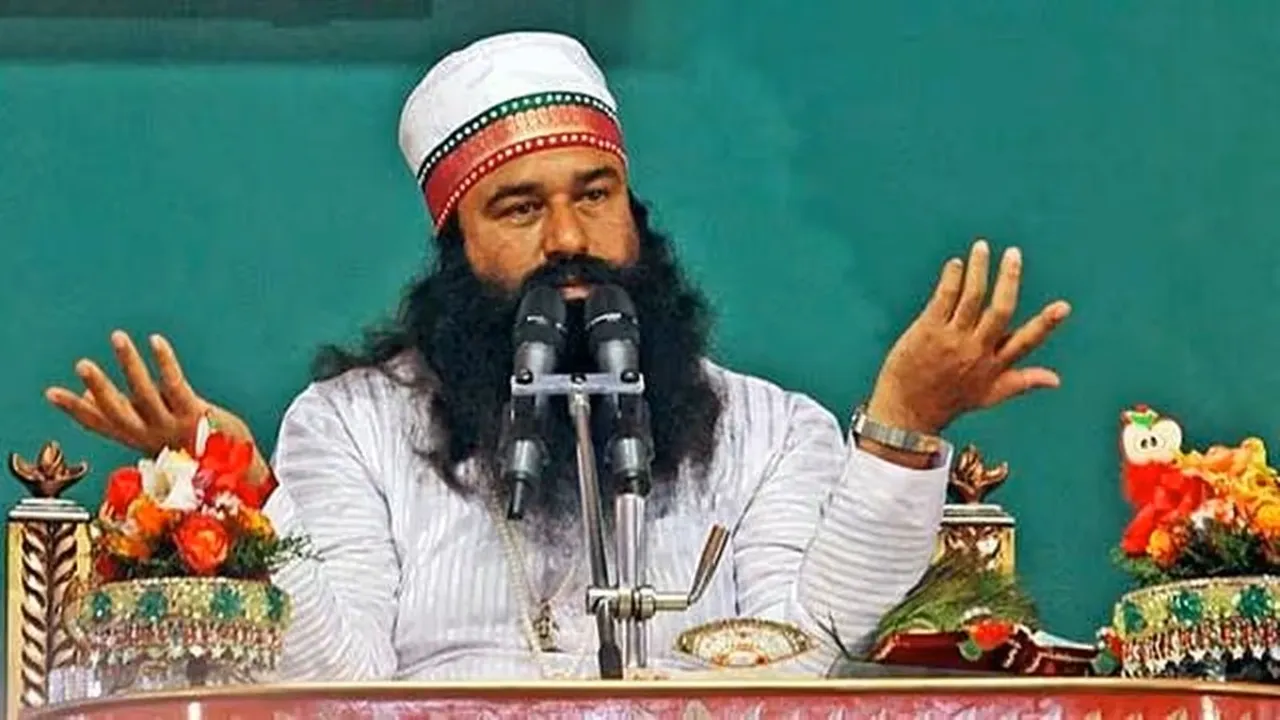 Chandigarh: Dera Sacha Sauda chief and rape convict Gurmeet Ram Rahim Singh walked out of the Sunaria jail in Haryana's Rohtak district on Tuesday after he was granted a 21-day furlough.
It is his third temporary release from jail this year.
The 56-year-old Dera chief came out of the jail at around 2 pm, official sources said.
During his temporary release period, Singh will go to the Dera Sacha Sauda Ashram in Barnawa in Uttar Pradesh's Baghpat.
The Sirsa-headquartered sect's chief had applied for temporary release for availing furlough.
Singh is serving a 20-year jail term for raping two of his disciples.
Meanwhile, Shiromani Gurdwara Parbandhak Committee president Harjinder Singh Dhami has strongly objected to the Haryana government's move to grant a 21-furlough to the Dera chief, saying he is serving a sentence for heinous crimes like rape and murder.
Dhami said it was fostering an atmosphere of mistrust among the Sikh community.
He also said the Dera chief was repeatedly being granted temporary release from the jail but governments were not listening to the voice raised by the Sikh community for the release of 'Bandi Singhs' (Sikh prisoners).
Previously, the Dera chief had walked out of the Sunaria jail on a 30-day parole on July 30.
Earlier, the Dera chief had been granted a 40-day parole in January. In October last year too, he was granted a 40-day parole.
Prior to his October parole, he had come out of the prison on a month-long parole in June last year. Besides, he was granted a three weeks' furlough from February 7, 2022.
In 2021, the Dera chief, along with four others, was also convicted for hatching a conspiracy to kill Ranjit Singh, a Dera manager.
The Dera chief and three others were convicted in 2019 for the murder of a journalist more than 16 years ago.