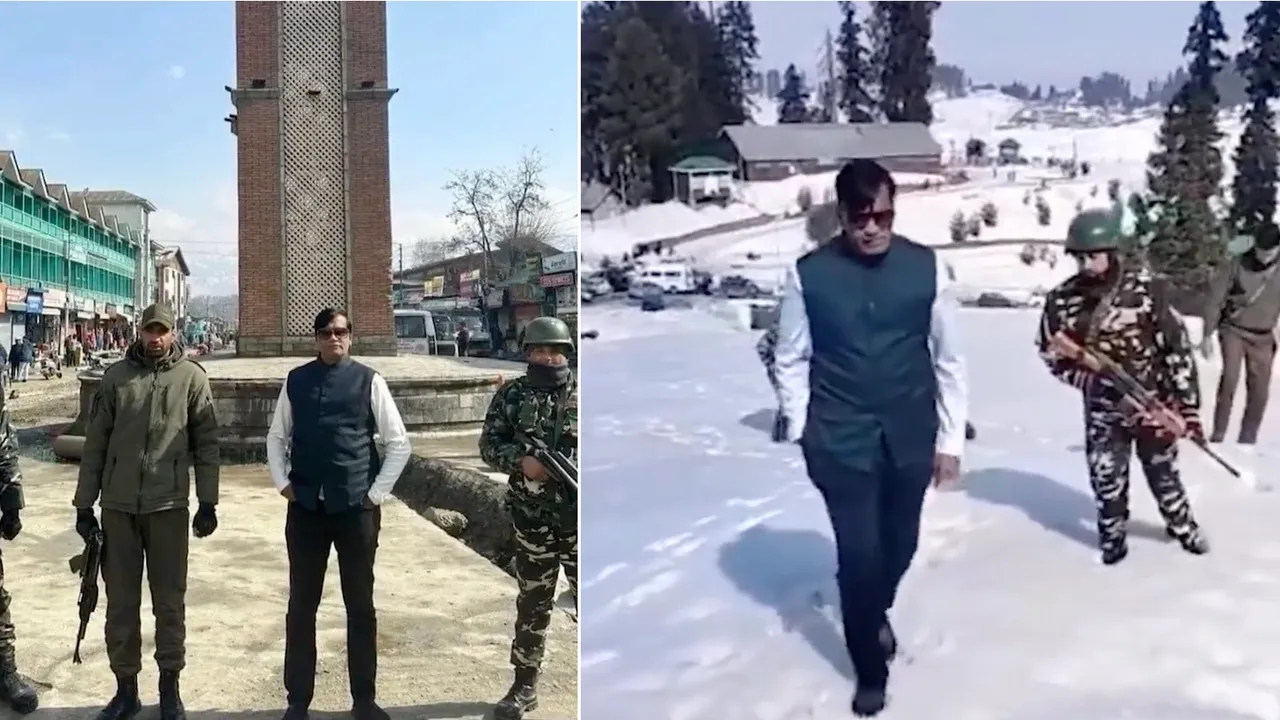 New Delhi: The incident involving alleged conman Kiran Bhai Patel has grave implications for the security establishment in Jammu and Kashmir. He posed as a senior official from the Prime Minister's Office (PMO) and managed to get Z Plus category security cover from the Union Territories administration through a District Magistrate rank official, said sources familiar with the probe in the matter.
Originally from Gujarat, Kiran Patel has at least three criminal cases registered against him in his home state. He was staying in one of Srinagar's marquee hotels, Hotel Lalit when the J&K police arrested him. It is also being said that he had come under the scanner of police earlier too but somehow managed to escape detection.
Sources say there have been violations at various levels that have come up during the preliminary probe. But responsibility can be fixed only after a thorough probe into the case.
Sources add that Kiran Patel had a series of meetings with top officials at the district level posing as a senior PMO official. He was carrying a visiting card impersonating an additional director (strategy and campaigns) in the PMO.
Due to the security cover, he was provided with a bulletproof vehicle too and he tweeted about his visits to various places putting out pictures and videos where security men can be seen around him.
An FIR has been registered against him in Nishat police station on the charges of impersonation and fraud.
The FIR also alleges that Patel has duped people and also "intentionally induced people to do and also to omit to do" activities, under a well-knit plan for securing monetary as well as material benefits.
These are serious charges and it seems that Patel's alleged acts went beyond just simple impersonation.
Patel claims to have done a PhD, MBA and M-Tech as well.
He had at least three other persons staying with him in Srinagar.
His lawyer has denied all charges and claimed a political conspiracy to frame his client.
"But the way he managed to visit sensitive forward areas and meet senior administration officials claiming to be part of a team of PMO officials raises several questions about the way the UT administration checks the credentials of people before providing them security and other facilities. It looks heads will roll over this," said a person familiar with the case.