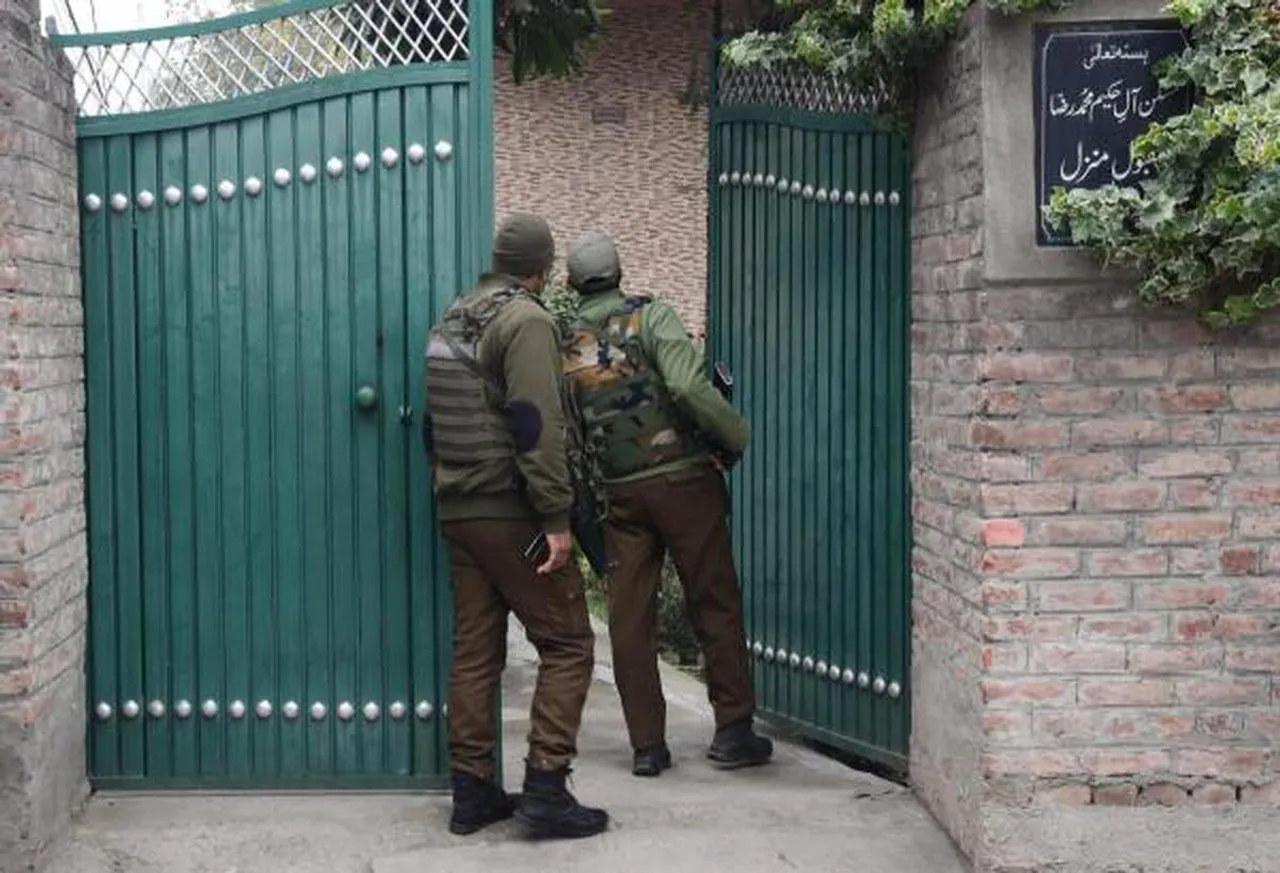 New Delhi: Ancestor House of suspect Mukhtar Baba, son of Mohammad Yaseen Baba at Sheikh Alam Colony is being raided by police and also according to the sources searches are being carried out in the house of a prominent journalist, Gowhar Geelani, son Nazir Ahmed Shah, a resident of Nowshera and Sajjad Ahmed Sheikh son of Ghulam Mohammad Sheikh, resident of Rose Avenue colony of HMT in Srinagar.
Reports are pouring in that journalist Wasim Raja, a resident of Chinar Colony Rangreth in Srinagar and Sajjad Ahmed Kralyari, a resident of Rainawari in Srinagar, is going on.
J&K Police, in a tweet on Saturday morning, said, "massive searches in connection with investigations of cases related to the recent online threat to journalists started by Police at ten locations in Srinagar, Anantnag and Kulgam."
Police said further details would follow, and some arrests are not ruled out. Joint troops from police and paramilitary are searching several houses and other locations in three districts.
Turkey-based terror operative Mukhtar Baba and six of his contacts in Jammu and Kashmir are suspected to be behind threats received by several journalists in the Valley in the past couple of days, according to an intelligence dossier.
Several journalists resigned from local publications after being threatened by terror outfit The Resistance Front (TRF), a shadow organization of the Lashkar-e-Taiba.
Condemning the threats, the Editors Guild of India recalled that the editor of Rising Kashmir Shujaat Bukhari was assassinated in June 2018.
The security agencies have found that Baba visits Pakistan from Turkey and propagates a false narrative to groom youngsters for terrorism under the banner of The Resistance Front (TRF). The security agency has identified six people in touch with Baba, including four journalists.
Baba hailed from Srinagar and was working as a journalist in Kashmir. He is a resident of Nowgam Srinagar. He shifted his base to Turkey in 2018.
The police registered a case on November 12 against several people for sending threatening letters to senior journalists. Some five journalists resigned after receiving the threat.
Several journalists are showing concern and feel they are walking on a razor's edge, and many times they have to self-censor their reports for fear of their lives.
Some half-a-dozen journalists have been killed in Kashmir over the last three decades, and dozens of them have been arrested allegedly for being sympathizers to the separatists.
Journalists in the past have gone on strike asking for immunity from both sides, and several times newspapers protested by keeping their editorials blank.
Committee to Protect Journalists, Reporters San frontier, Editors Guild of India, Press Club of India and several other media organizations have many times condemned atrocities on journalists in Kashmir.