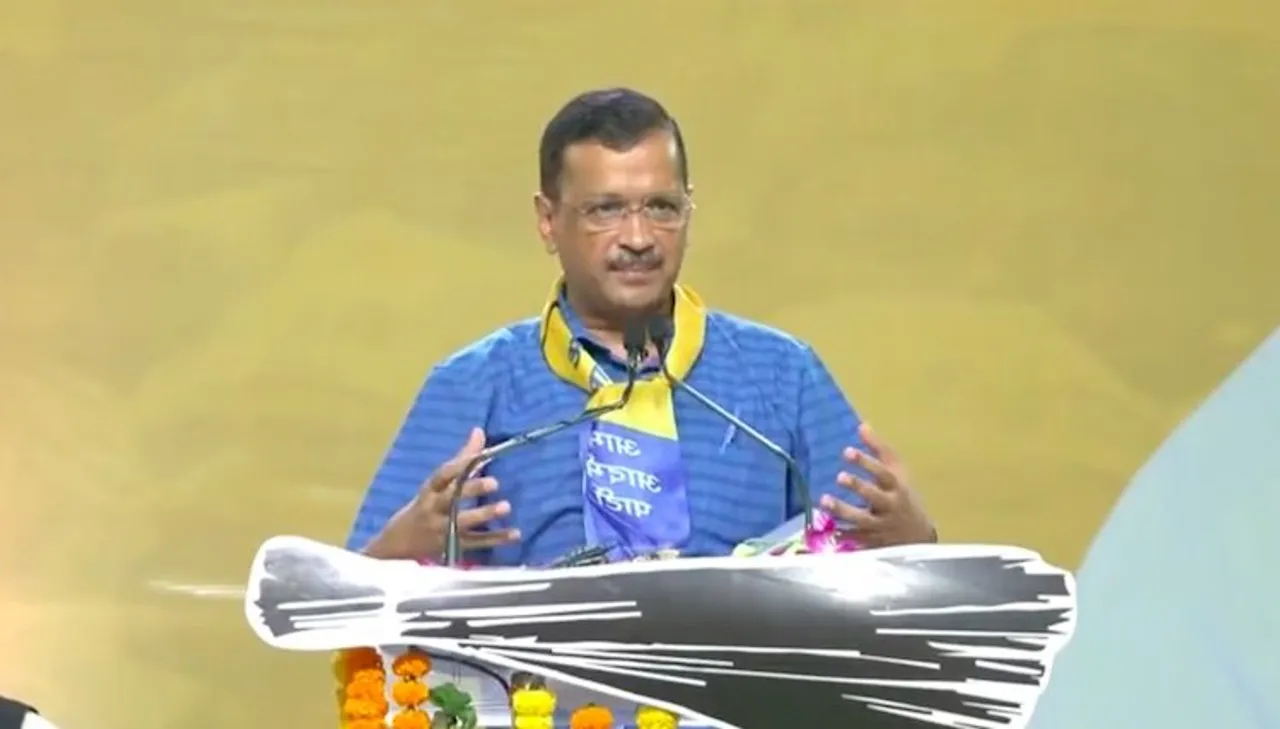 New Delhi: Irony died a thousand deaths when Aam Aadmi Party national convenor and Delhi chief minister Arvind Kejriwal attacked Prime Minister's media advisor Hiren Joshi for abusing and threatening media, an act which Kejriwal himself is a master in.
From as pitiable acts such as blocking the "not so favourable journalists" from AAP's WhatsApp groups, to financially terrorising the media houses by pulling out huge ad monies, Kejriwal is known for arm-twisting media like no one.
The people in media or otherwise know well that every party in power seeks favourable coverage by hook or crook. No political party has spared the media - be it Congress, BJP, TMC, or AAP.
The reason why any political opponent never indulged in this sort of mud-slinging is simple, the pot cannot call the kettle black.
What Kejriwal said about Joshi in his party's first-ever national conclave at the Indira Gandhi Indoor Stadium on Sunday is an open secret.
Earlier this year in May, NewsDrum had reported in detail about Joshi's way of functioning in order to manage media.
Why Kejriwal chose to lash out at Joshi
Of late, the desperation of Kejriwal and the Aam Aadmi Party has grown multi-fold after several charges of corruption against his government surfaced. Once touted as a crusader against corruption, Kejriwal created his party on the same plank of which later turned out to be an empty hoax to deceive his gullible followers.
The country has seen how AAP and Kejriwal went berserk after it realised its anti-corruption plank has been broken. AAP leaders like Delhi MLA Saurabh Bhardwaj were seen insulting television anchors out of desperation.
Then AAP leaders continued with their weird theories of appropriation to counter the corruption charges. For example, BJP buys an MLA for Rs 25 crore so it has spent Rs 8,000 crore of public money resulting in rising inflation in the country, Kejriwal said.
Another laughable charge is that Delhi LG VK Saxena was accused of converting old currency notes of Rs 20 lakh through his employees, when he was Khadi and Village Industries Commission (KVIC) chairman. Since there are 7,000 branches of KVIC across the country, the corruption amount is Rs 1,400 crore, as per AAP's claims.
Kejriwal's attack on Joshi is the result of a similar bout of madness.
Kejriwal's model of terrorising media
It is in the public domain how Kejriwal government's schemes are aimed at creating massive advertising budgets instead of doing anything on the ground.
In August, an RTI query revealed that more than Rs 19.50 crore was spent by the Kejriwal government on publicity and advertisement for a scheme under which the maximum loan which could be given to the students without any guarantee was Rs 20 lakh.
The ad spends by the AAP government is huge and the cost runs into hundreds of crores every year which is used blatantly to tame the media. According to industry estimates, in some cases, it makes 20-30% of the overall ad revenue of a few media houses. Any unfavourable coverage wipes out the entire portion of that revenue.
The first big victim of this financial terrorism of Kejriwal was Hindustan Times.
Unhappy over some unfavourable coverage, Kejriwal removed HT from his media plan and the then editor-in-chief was sent to meet Kejriwal to get the business back. It is an open secret in the media fraternity that Kejriwal made the editor meet his deputy Sisodia and other junior ministers before reinstating HT in his media plan.
Kejriwal recently got Aroon Purie trolled massively in order to terrorise the media entrepreneur who is known for his impeccable credibility.
"Joshi is known for setting the tone of media coverage through the journalists who are ready to toe his line, but it was Kejriwal who used this trick blatantly," a senior journalist told NewsDrum giving the example of former AAP leader Ashutosh and former TV journalist Punya Prasun Bajpai.
Ashutosh used his channel IBN7 blatantly to favour Kejriwal.
The same goes for Punya Prasun Bajpai who ran Kejriwal's agenda wherever he worked. Bajpai, who claims to have given the name "Aam Aadmi Party", became popular with his "krantikari" video leaked from his interview.
An email seeking comments from Aam Aadmi Party went unanswered by the time of publishing this report.