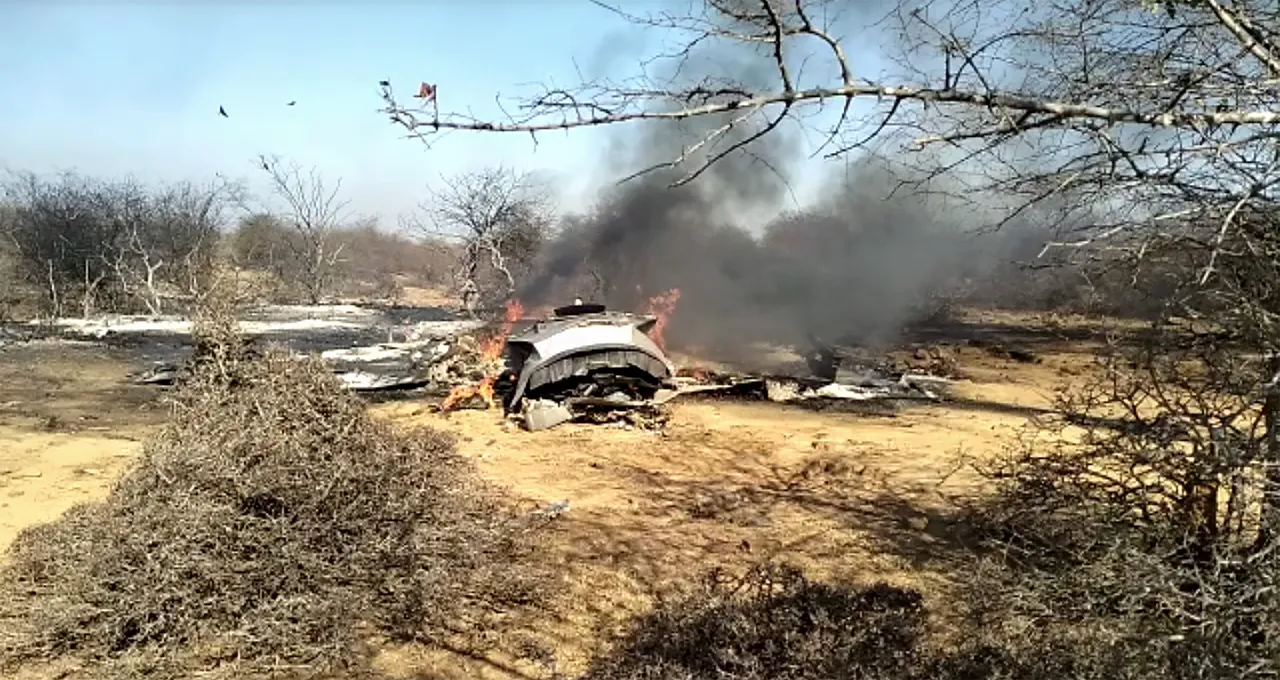 New Delhi: In a tragic incident, a Sukhoi and a Mirage-2000 aircraft of the Indian Air Force crashed in Madhya Pradesh's Morena district following an accident during a routine training mission on Saturday, killing a pilot.
Officials said the two pilots of the Sukhoi-30MKI aircraft ejected safely while the pilot of the Mirage-2000 lost his life.
"Two fighter aircraft of IAF were involved in an accident near Gwalior today morning," the IAF said in a statement.
It said the aircraft were on a routine operational flying training mission. "One of the three pilots involved, sustained fatal injuries. An inquiry has been ordered to determine the cause of the accident," the IAF said.
Defence Ministry sources said Defence Minister Rajnath Singh was briefed by Chief of Air Staff Air Chief Marshal V R Chaudhari on the crash of two IAF aircraft.
Singh is monitoring the developments closely, the sources said.