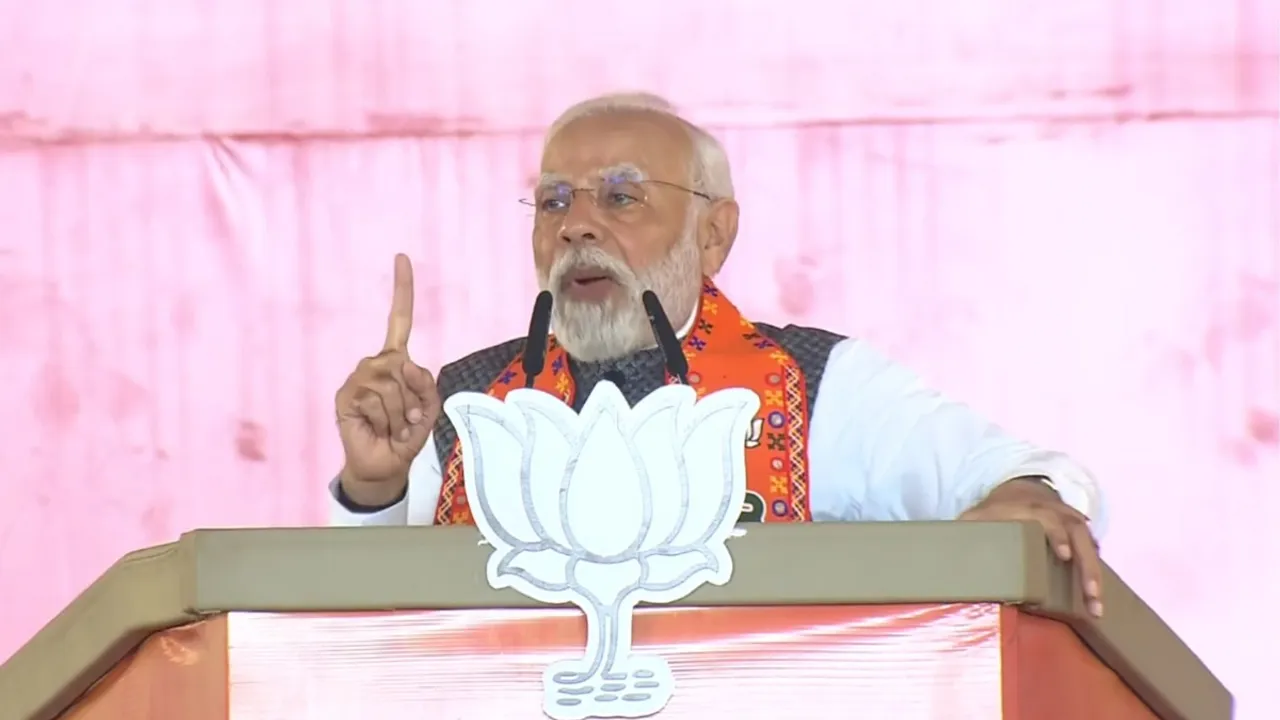 Guna (MP): Prime Minister Narendra Modi on Wednesday attacked the INDIA bloc saying one of its big leaders used "derogatory" language against women in a state assembly but the constituents of the opposition grouping have not uttered a word despite such "disrespect" for women.
"Yesterday, one of the INDI alliance's big leaders who is holding the bloc's flag high and playing different games to unseat the present government (at the Center) used a language, which no one can even think of in a state assembly in the presence of mothers and sisters... he didn't even feel ashamed of it," said Modi without taking Bihar Chief Minister Nitish Kumar's name.
Nitish Kumar, while emphasising the importance of education among women to control the population, on Tuesday put forward a vivid description in the state assembly of how an educated woman can restrain her husband during sexual intercourse.
Addressing a rally in Madhya Pradesh's Guna ahead of the November 17 assembly elections, Modi said not a single leader of the opposition grouping INDIA has uttered a word against the "disrespect" for women.
"Those having such a vision, how can they keep your honour and respect? How low will they stoop? What an unfortunate situation for the country. I will do whatever I can to ensure your honour and respect," PM Modi said.
Referring to his promise of continuing the free ration scheme to 80 crore people across the country beyond December, Modi said the Congress has announced that it would complain against him to the Election Commission on the issue.
"I will do everything to ensure the continuation of the free ration scheme to 80 crore people for the next five years. Let them (Congress) go to any court against me in the world," he said.
Modi also said that his government was working on a policy under which electricity would be generated through solar power in every household. The surplus power left after domestic consumption will be purchased by the government and thus every citizen in the nation will become a power producer, he said.
The PM also said that during 10 years of BJP rule at the Centre, the Madhya Pradesh government's state budget increased from Rs 80,000 crore to Rs 3 lakh crore and said that when Congress was in power at the Centre it would not allocate enough funds for the state.
BJP-governed Madhya Pradesh goes to polls in a single phase on November 17.
Earlier, Modi addressed a rally at Damoh town where he stressed that he would continue to fight against corruption despite abuses being hurled at him.