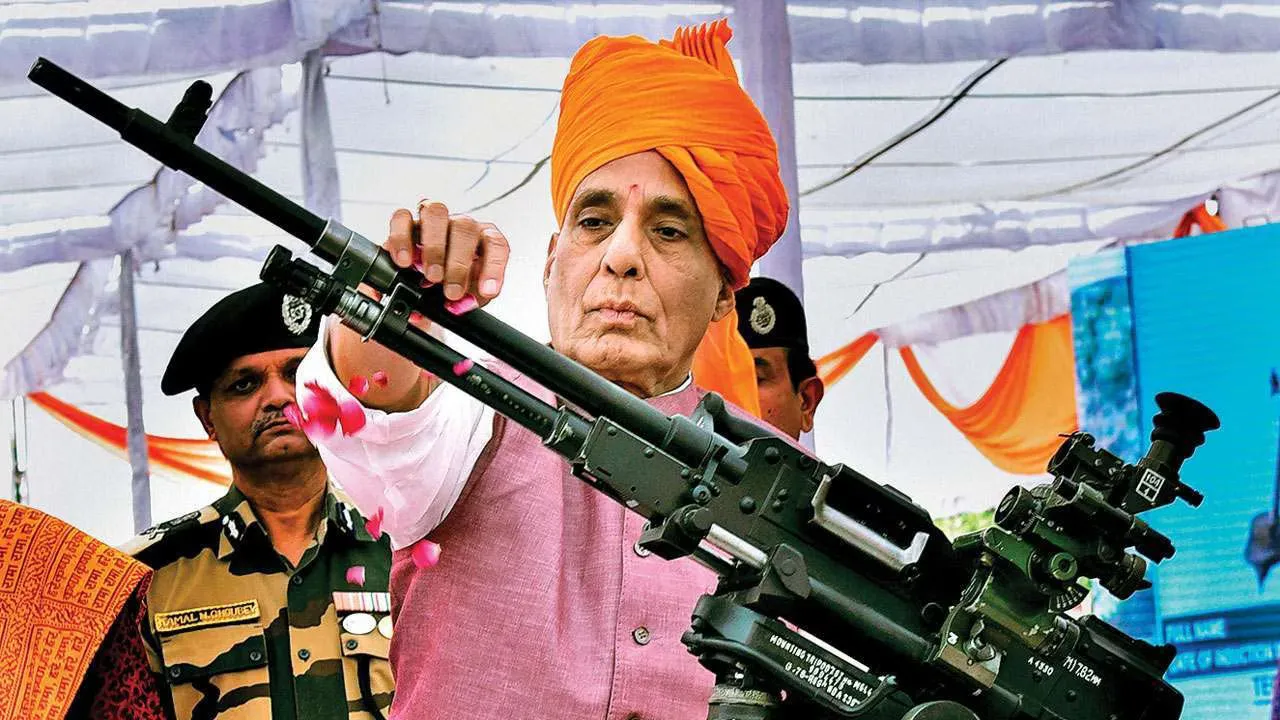 New Delhi: India on Thursday approved the capital acquisition of indigenously-developed military hardware worth Rs 70,584 crore as part of a mega procurement plan that is expected to significantly boost domestic defence manufacturing.
The approval of the procurement proposals was accorded by the Defence Acquisition Council (DAC) chaired by Defence Minister Rajnath Singh, officials said.
The go-ahead to the fresh procurement proposals came amid the nearly three-year-long standoff along the Line of Actual Control in eastern Ladakh with China.
The DAC accorded Acceptance of Necessity (AoN) for capital acquisition amounting to Rs 70,584 crore and all the procurement will be made under the Buy (Indian-Indigenously Designed, Developed and Manufactured) category.
The total approval granted for capital acquisition in the financial year 2022-23 now stands at Rs 2,71,538 crore, of which 98.9 per cent will be sourced from Indian industries, the officials said.
"Such quantum of indigenous procurement will not only galvanize the Indian industries towards achieving the goal of 'Aatmanirbhar Bharat' (self-reliant India) but also reduce India's dependency on foreign vendors to a large extent," Singh's office tweeted.