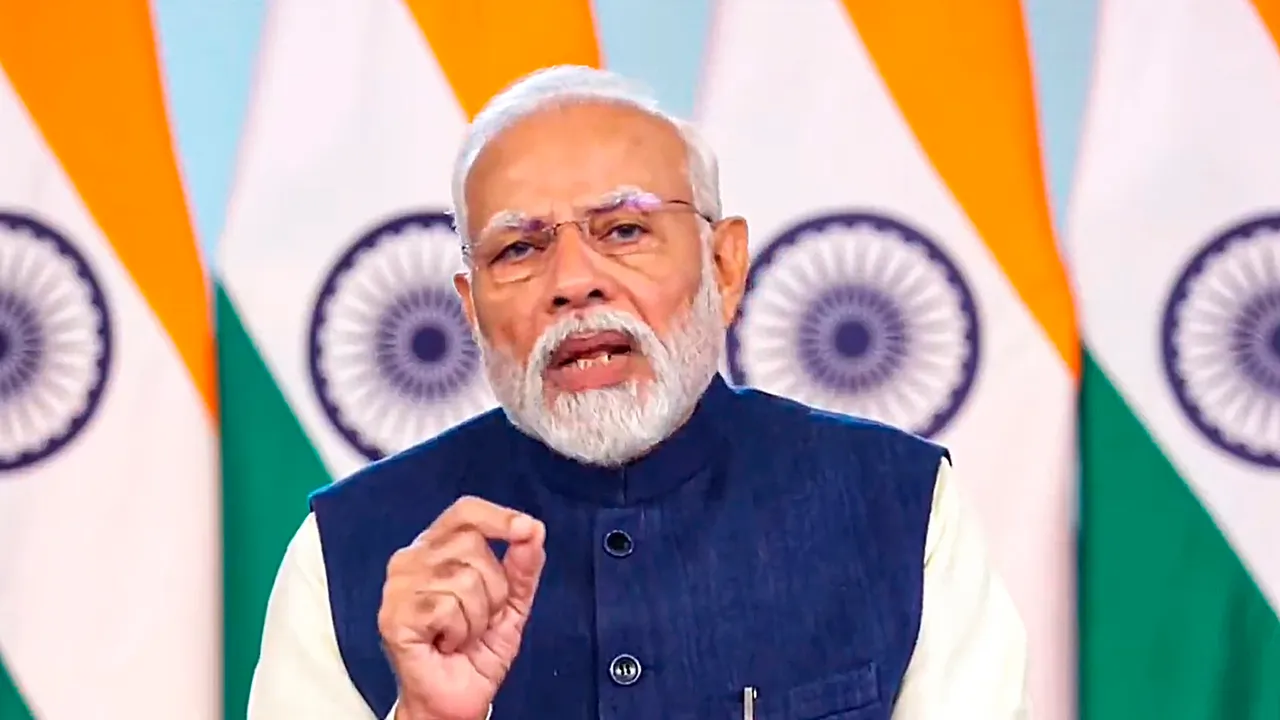 New Delhi: New challenges are emerging from the incidents in West Asia and it is time for the countries of the Global South to talk in one voice for greater global good, Prime Minister Narendra Modi said on Friday amid the Hamas-Israel conflict.
In his address at the second edition of the India-hosted virtual Voice of Global South Summit, Modi said New Delhi has emphasised on dialogue and diplomacy along with restraint to deal with the situation arising out of the Hamas-Israel conflict.
India condemned the barbaric October 7 terrorist attack on Israel, he said At the same time, the prime minister said India strongly condemned death of civilians in the conflict between Israel and Hamas.
"We are seeing that new challenges are emerging from developments in West Asia," he said.
India hosted the first edition of the 'Voice of Global South Summit' in January to flag concerns and challenges facing the developing countries.
"The Voice of Global South is the most unique platform reflecting the changing world of the 21st century," Modi said.
The prime minister also called for cooperation under the framework of 'five Cs' -- consultation, communication, cooperation, creativity, capacity building.
"I cannot forget that historic moment, when African Union was inducted into G20 as a permanent member with India's efforts," he said.
In a significant milestone under India's G20 presidency, the African Union in September became the new permanent member of the grouping of the largest economies of the world in the first expansion of the influential bloc since its inception in 1999.
Listing achievements for the Global South under India's G20 presidency, Modi said significant seriousness was shown this time on climate finance.There was consensus at G20 on providing finance and technology in easy terms to countries of the Global South for climate transition, he said.
India considers that new technology should not increase distance between Global South and North, he said.