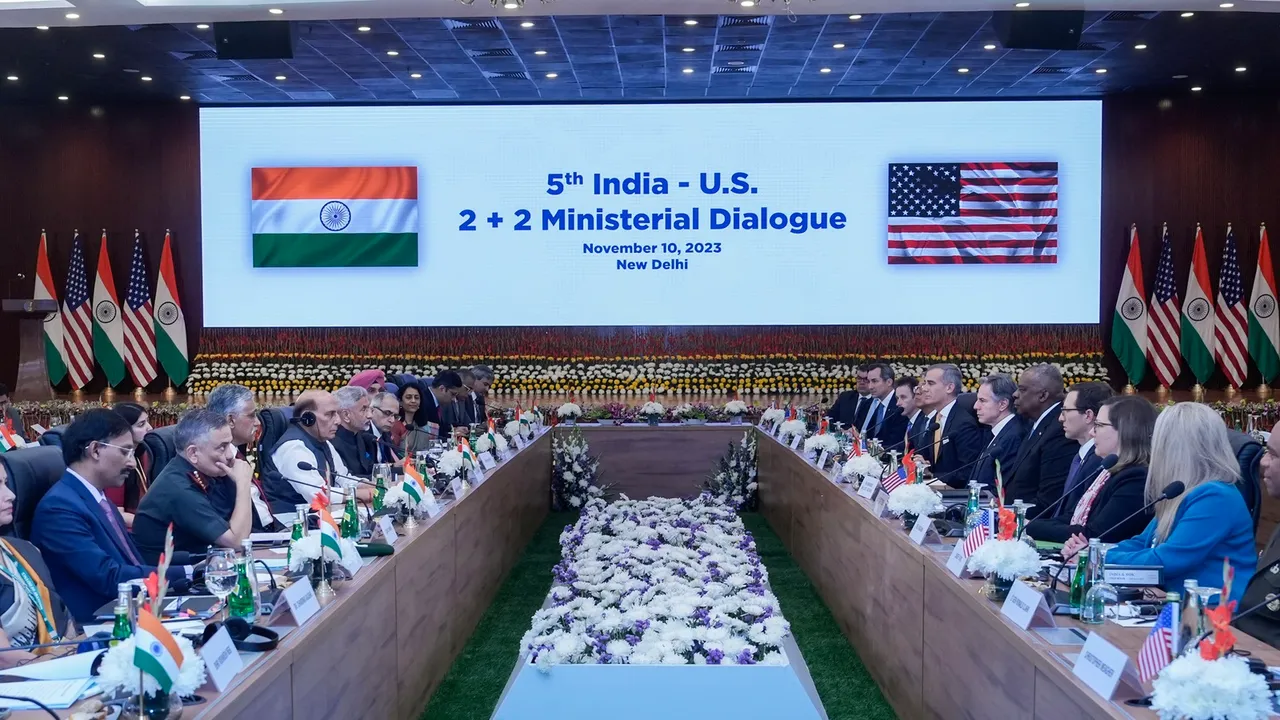 New Delhi: India and the US on Friday held extensive deliberations to further expand their global strategic partnership through greater defence industrial ties, enhancing engagement in the Indo-Pacific and boosting cooperation in key areas such as critical minerals and high-technology.
The US delegation at the 2+2 ministerial talks was led by US Secretary of State Antony Blinken and US Defence Secretary Lloyd Austin. External Affairs Minister S Jaishankar and Defence Minister Rajnath Singh headed the Indian side.
"Our dialogue today will be an opportunity to advance the vision of Prime Minister Narendra Modi and US President Joe Biden to build a forward looking partnership and construct a shared global agenda," Jaishankar said in his televised opening remarks.
"We are exploring cooperation in new domains such as critical technologies, collaboration in civil outer space and in areas of critical minerals," he said.
In his remarks, Blinken said both sides are promoting a free and open, prosperous, secure and resilient Indo-Pacific including by strengthening the US-India partnership through the Quad.
He said the focus is to bolster the partnership in international peace, security and specifically working to promote rules-based order, uphold principles of sovereignty, territorial integrity and independence.
In his opening comments, Singh said the India-US bilateral relationship has seen a growing interest in strategic convergence and enhanced defence cooperation.
"Defence cooperation remains one of the most important pillars of our bilateral relationship," he said.
"We look forward to closely working with the US across domains of capability building," Singh said.
US Defence Secretary Austin, in his opening remarks, said in the face of urgent global challenges, it is more important than ever that the world's two largest democracies exchange views, find common goals and "deliver for our people".
"Our increasingly strong ties give us all hope for the future of this partnership and our common efforts towards a more secure world," he said.