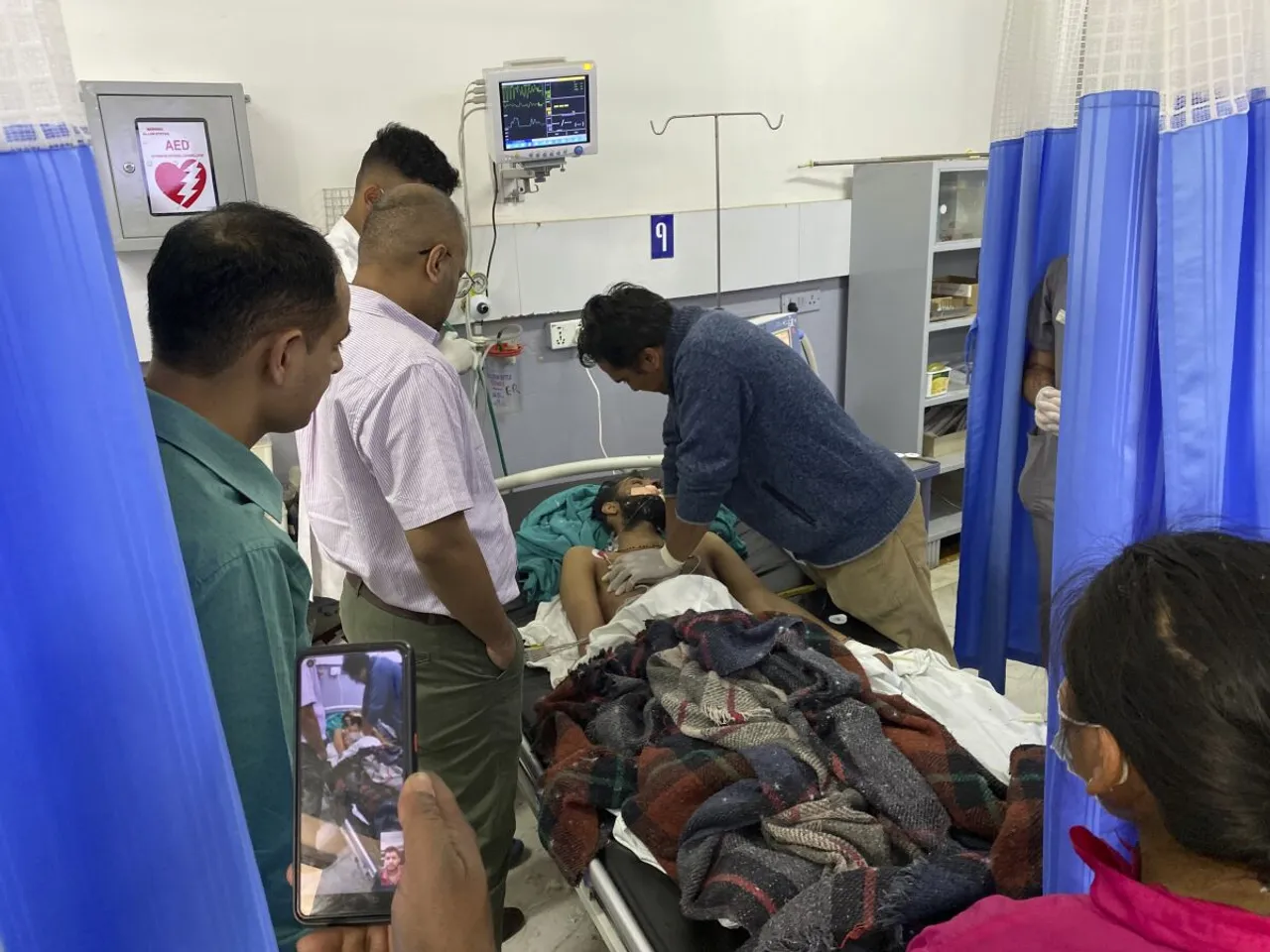 New Delhi: After numerous reconstructive surgeries during his five-month stay at the AIIMS, mountaineer Anurag Maloo, who was miraculously rescued three days after falling into a deep crevasse on Mount Annapurna in Nepal in April, has been discharged from the hospital.
A native of Kishangarh in Rajasthan, Maloo (34) went missing on April 17 after falling from an altitude of around 6,000 metres while descending from Camp III on Mount Annapurna – the 10th highest mountain in the world known for its treacherous terrain.
He survived in the 70-metre-deep avalanche-prone crevasse for three days before being rescued on the morning of April 20. He was first taken to a nearby medical camp, then to Manipal Hospital in Pokhara, and later to Kathmandu's Medicity Hospital.
Maloo was airlifted to AIIMS' Jai Prakash Narayan Apex Trauma Centre in Delhi on May 11 where he was admitted under the Department of Plastic Reconstructive Surgery.
Following his discharge from the AIIMS on October 31, Maloo said he feels blessed that he got a second chance at life. He added that he will again start climbing mountains only if his body is fully capable of doing so.
Dr Maneesh Singhal, the head of the Department of Plastic Reconstructive Surgery, said on Wednesday, "Maloo's injuries included severe frostbite on both hands, gangrenous thumbs, multiple affected fingers, gangrenous toes on both feet, as well as extensive cold-induced deep burns on his trunk.
"Additionally, he suffered from subclavian artery blockage on the right side and multiple deep venous blockages in one lower limb. His condition was further complicated by acute kidney injury and pleural effusion with infected wounds," he said.
Under expert multidisciplinary care, Maloo's 200-day journey towards recovery commenced with numerous reconstructive surgeries and comprehensive medical interventions, he said.
Between May 13 and September 23, he underwent seven surgeries for infection control and later reconstructive surgery for his wounds by skin grafting.
At AIIMS, Maloo was managed by a multidisciplinary team involving specialities such as plastic surgery, critical care, anaesthesiology, cardiology, nephrology, trauma surgery, ENT, psychiatry, and urology.
Maloo said, "Life is really short. It is not every day that you get a second chance at life. I have got this chance and opportunity to do it so I truly feel blessed." "When people ask me if I would again go climbing mountains, it all depends on how my body responds. If my body feels ready that I am fully capable of climbing then only I will climb, if my body is not ready then I will not." "I will not put my family and everybody in the same situation if my body is not ready," he added.