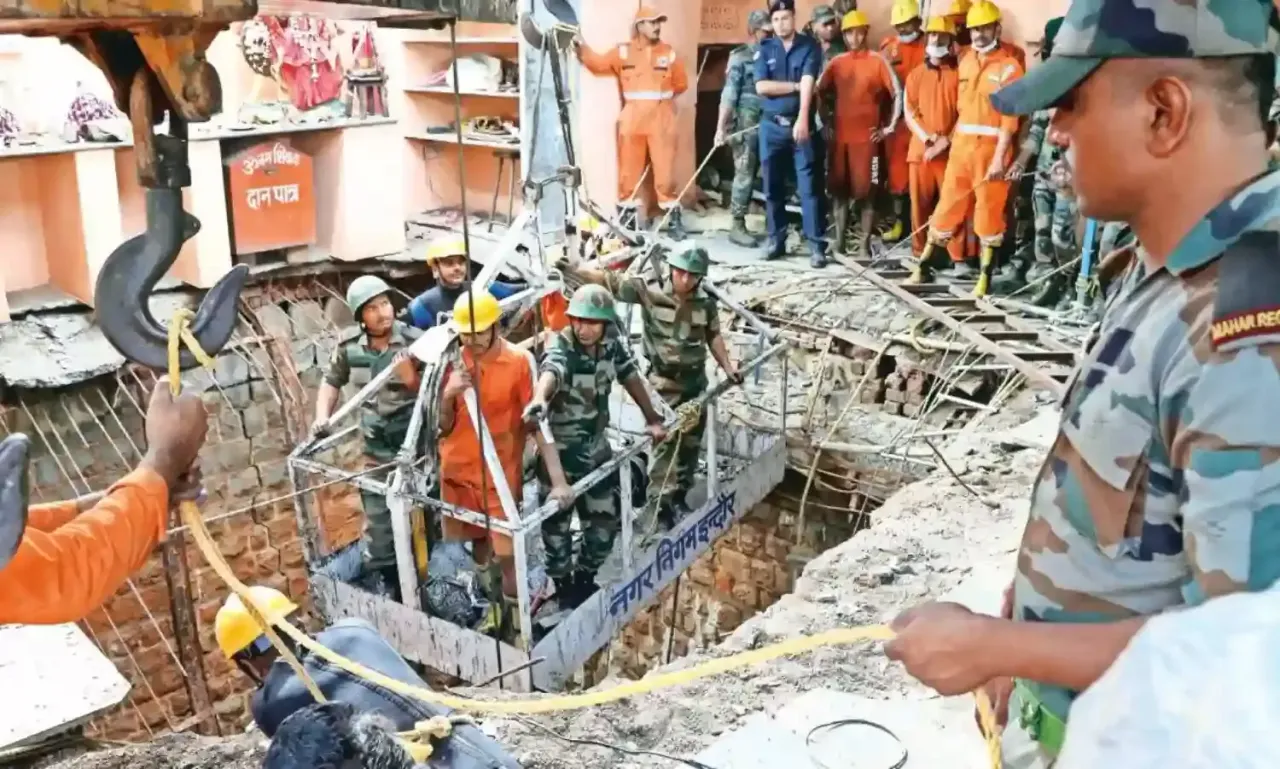 Indore: A large number of people protested in Indore in Madhya Pradesh on Friday against the demolition of the temple built over a 'bawdi' or stepwell where a floor cave-in on Ram Navami killed 36 persons.
The floor cave-in took place at the Beleshwar Mahadev Jhulelal Temple in Patel Nagar on March 30, after which, on April 3, the Indore Municipal Corporation demolished the structure and filled the exposed stepwell with debris with the aim of closing it forever.
Condemning the civic action against the temple and promising to get it built at the same site once again, the protesters marched to the collectorate and submitted a memorandum to Collector Dr Ilaiyaraaja T.
Deepak Khatri, leader of the 'Samagra Sindhi Samaj', which organised the protest, said the administration erred in demolishing the temple and claimed Hindus were angry.
"The temple will be built at the same site. Action should have been taken against those due to whom the accident took place," Khatri said.
Ilaiyaraaja said the administration respects the religious beliefs of people and all steps will be taken as per the law.
Meanwhile, Chief Minister Shivraj Singh Chouhan in a tweet said, "After the Indore incident, the bawdi is filled. The temple was very ancient. Therefore, it will be constructed again by ensuring full safety, coordination and harmony, so that devotees can perform puja again there."