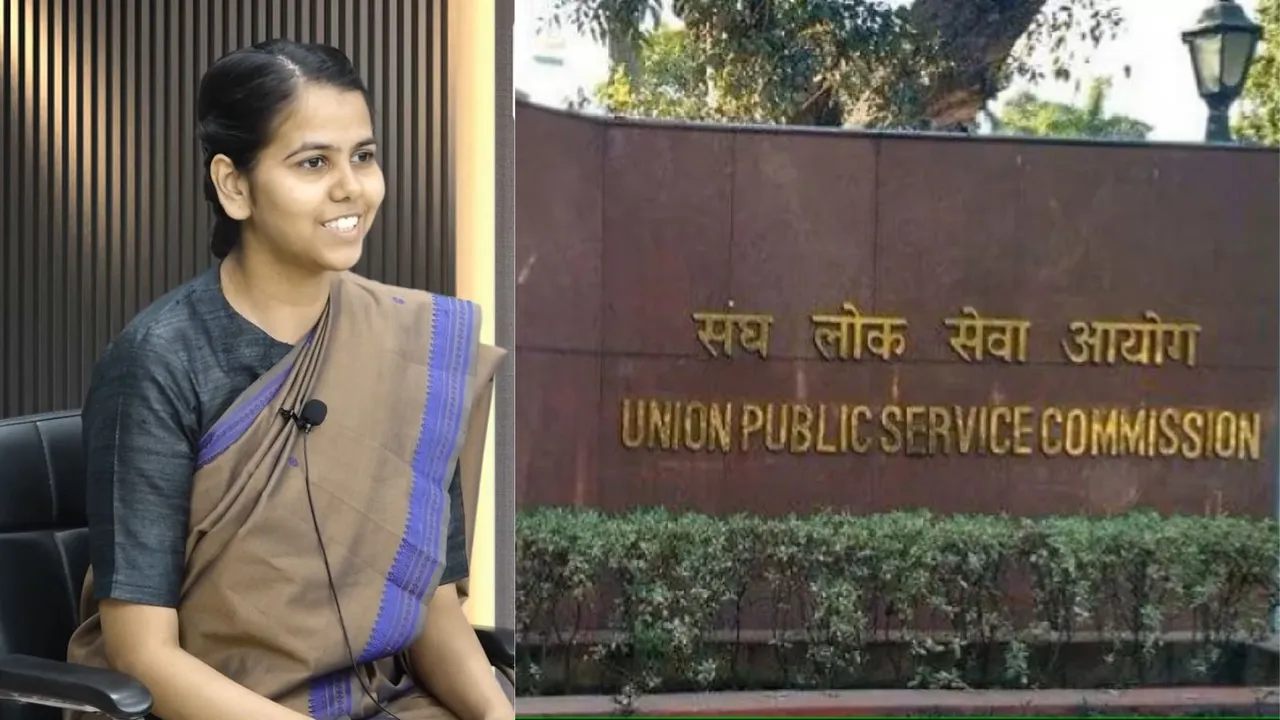 New Delhi: Delhi University graduate Ishita Kishore topped the civil services examination, with women candidates bagging the first four ranks, the Union Public Service Commission (UPSC) declared on Tuesday.
Garima Lohia, Uma Harathi N and Smriti Mishra secured the second, third and fourth ranks respectively in the examination, results of which were announced on Tuesday.
"I am very happy about getting the first rank. It's a dream come true for me," Kishore told PTI.
She has opted for the Indian Administrative Service (IAS) and wishes to work towards women empowerment.
"I have given my preference for Uttar Pradesh (her home state) as my cadre," Kishore, the daughter of a late Air Force officer, said.
Twenty-six-year old Kishore, who has worked with multi-national firm Ernst and Young, qualified the examination with Political Science and International Relations as her optional subject in her third attempt.
She has graduated in Economics (Hons.) from Shri Ram College of Commerce, University of Delhi.
This is the second year in a row when women candidates got the top three ranks in the prestigious exam. Shruti Sharma, Ankita Agarwal and Gamini Singla had secured the first, second and third positions respectively in the civil services examination 2021.
Prime Minister Narendra Modi congratulated the successful candidates and wished them a fruitful and satisfying career ahead.
"Congratulations to those youngsters who have cleared the Civil Services Exams. My best wishes for a fruitful and satisfying career ahead. This is a very exciting time to be serving the nation and bringing a positive difference in the lives of people," Modi tweeted.
The prime minister also encouraged those who could not clear the examination and said the country offers several diverse opportunities to showcase their skills and strengths.
"I understand the disappointment of those who couldn't clear the Civil Services Exams. Not only will there be more attempts to avail but also India offers several diverse opportunities to showcase your skills and strengths. Wishing you the very best," he said in another tweet.
As many as 933 candidates -- 613 men and 320 women -- have qualified the civil services examination 2022, the commission said.
The top 25 candidates comprise 14 women and 11 men, it said.
The civil services examination is conducted annually in three stages -- preliminary, main and interview -- by the UPSC to select officers of Indian Administrative Service (IAS), Indian Foreign Service (IFS) and Indian Police Service (IPS) among others.
Second-rank-holder Lohia (23-year-old) and Mishra (fourth rank) are graduates from the University of Delhi, while Harathi N (28 years) is a Bachelor of Technology degree holder from Indian Institute of Technology (IIT)-Hyderabad.
Lohia, who hails from Buxar in Bihar, cleared the examination in her second attempt. Harathi N, a resident of Hyderabad, qualified the exam in her fifth attempt.
Mishra (28 years), who lives in Noida, passed the examination in her third attempt with Zoology as her optional subject.
Mayur Hazarika, the only male candidate in the top five, hails from Assam. Twenty-six-year-old Hazarika, an MBBS, cleared the examination in his first attempt.
Union Home Minister Amit Shah and Minister of State for Personnel Jitendra Singh also congratulated the successful candidates.
"Congratulations to all the UPSC aspirants who have cleared the exam today. With immense hard work and dedication, they have opened the door to the opportunity to serve the country. May they be successful in using it to take the nation to new heights of prosperity," Shah tweeted.
"Women power at its best! Congratulations Ishita Kishore, Garima Lohia and Uma Harathi N, the first 3 toppers in #UPSC #CivilServicesExamination 2022 Final. A day of celebration also for all the others who have made it," Singh tweeted.
The recommended candidates include 41 Persons with Benchmark Disability (14 Orthopedically Handicapped, seven Visually Challenged, 12 Hearing Impaired & 8 Multiple Disabilities).
Out of the total qualified candidates this time, 345 are from General category, 99 from Economically Weaker Section (EWS), 263 Other Backward Classes (OBC), 154 Scheduled Caste (SC) and 72 from Scheduled Tribe (ST).
A total of 178 candidates have been put in the reserve list as well, the UPSC said.
There were 1,022 vacancies reported by the Centre to be filled through the civil services examination.
It included 180 IAS officers, 38 IFS, 200 IPS, 473 in Group A central services and 131 in Group B services, the UPSC said.
UPSC has a facilitation counter on its campus. Candidates can obtain any information/clarification regarding their examinations/recruitments on the working days between 10 AM and 5 PM in person or over telephone nos. 011- 23385271/23381125/23098543, it said.
Result will also be available on the UPSC website i.e.http//www.upsc.gov.in.
"Marks will be available on the website within 15 days from the date of declaration of result," the UPSC said.
The civil services preliminary examination 2022 was conducted on June 5 last year. A total of 11,35,697 candidates applied for this examination, out of which 5,73,735 candidates actually appeared in it.
A total of 13,090 candidates qualified for appearance in the written (main) examination which was held in September, 2022.
A total of 2,529 candidates qualified for the personality test of the coveted examination.