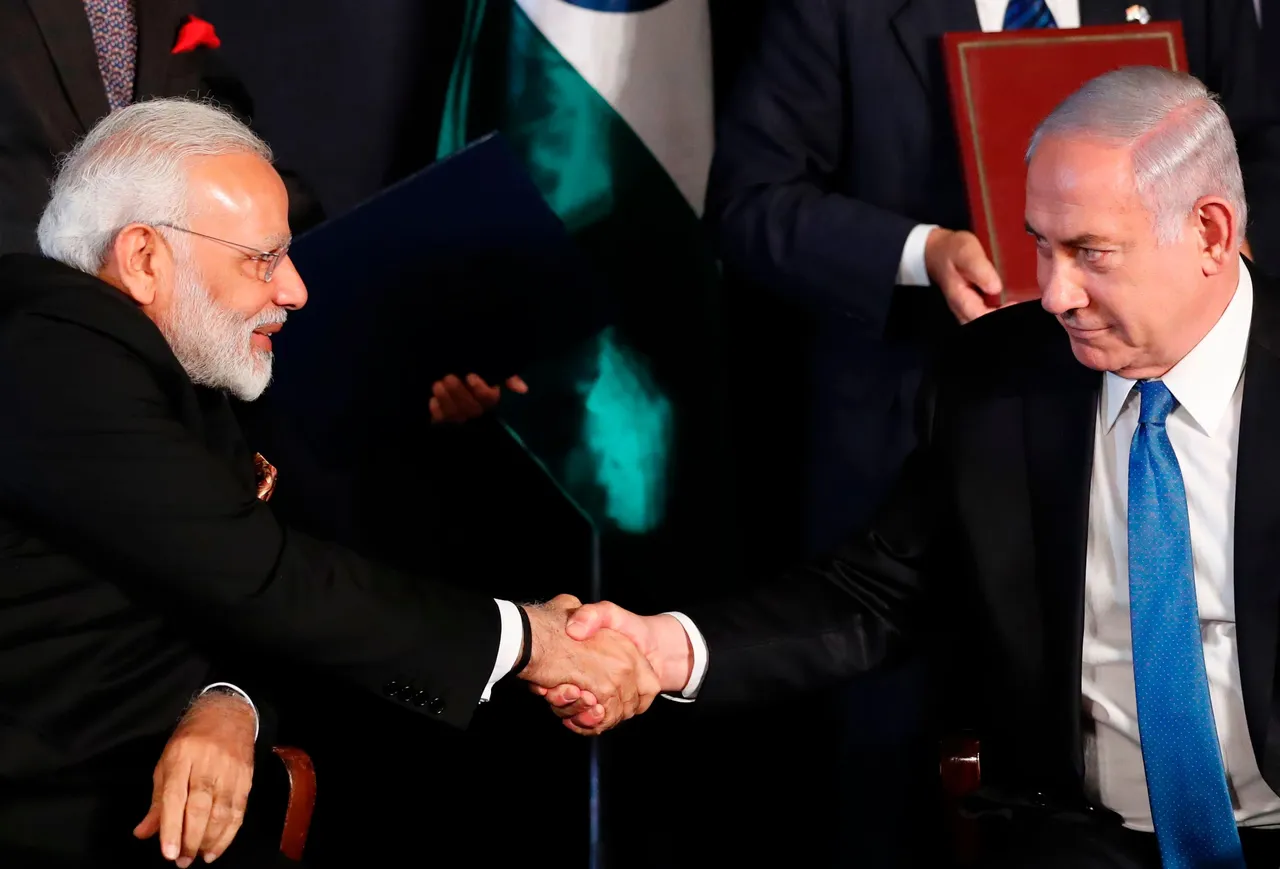 New Delhi: Israeli foreign minister Eli Cohen's trip to India provided further impetus to the bilateral cooperation that has remained on a qualitatively higher trajectory since the historic visit of Prime Minister Narendra Modi to Israel in 2017, the Ministry of External Affairs (MEA) said on Wednesday.
The Israeli foreign minister arrived in Delhi on Tuesday morning on a three-day visit but had to cut short the trip in view of Tel Aviv's operation against a militant group in Gaza Strip. He departed from India on Tuesday night.
During the day-long visit, Cohen called on Prime Minister Modi and held wide ranging talks with External Affairs Minister S Jaishankar, Defence Minister Rajnath Singh, NSA Ajit Doval and Water Resources Minister Gajendra Singh Shekhawat.
The ties between India and Israel have been on an upswing in the last few years in a range of sectors, including trade and investment, defence, agriculture and water management.
"India's bilateral merchandise trade was US$ 7.86 billion in FY 2021–2022, which has scaled up to a record US$ 10.12 billion in FY 2022-23 (April–Feb)," the MEA said.
The MEA said Jaishankar and Cohen, in their talks, touched upon various aspects of bilateral cooperation, including in areas of connectivity, mobility, academic and scientific research, fintech, agriculture, water and trade.
It said they agreed to further diversify the basket of collaboration. "They also discussed regional and international issues of mutual interest, including cooperation under the framework of I2U2, the ongoing conflict in Sudan, developments in West Asia, the Russia-Ukraine conflict, etc.," it said.
The I2U2 is a four-nation grouping. It is known as 'I2U2' with "I" standing for India and Israel and "U" for the US and UAE.
"Both Ministers initialled on a 'Framework Agreement on Facilitation of temporary employment of workers in specific labour market sectors in Israel for the recruitment of construction workers and caregivers from India," the MEA said.
"Both sides also exchanged two Letters of Intent for setting up of Centres of Water Technology at IIT, Roorkee and IIT, Madras and another LoI for establishment of an upgraded Centre of Innovation in Agriculture at ICAR, Pusa, New Delhi," it said.
Cohen also met Defence Minister Singh and NSA Doval to discuss prospects of further defence and security cooperation between the two countries, it said.