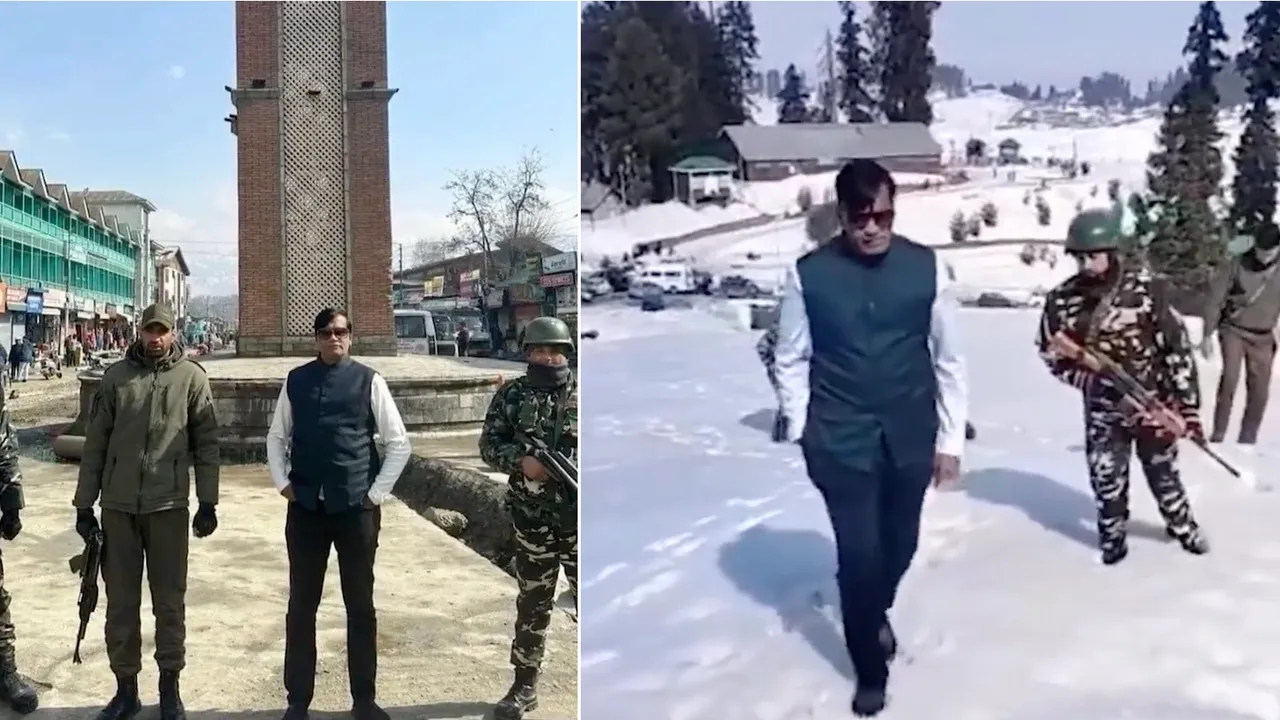 Srinagar: Jammu and Kashmir administration on Wednesday appointed a senior IAS officer to probe alleged conman Kiranbhai Patel's visits to the Union territory posing as a PMO official and the security protocol provided to him.
According to an order issued by the home department, Divisional Commissioner, Kashmir, V K Bhiduri has been appointed as the inquiry officer and directed to submit a detailed report within one week.
"The inquiry officer shall identify the lapses in part of the officers/officials concerned and submit a detailed report within one week," it read.
Patel was arrested early this month for posing as a senior official in the Prime Minister's Office. He had managed to get Z-category security protocol during his visits to the valley and attended several official meetings.
He had also visited many sensitive areas, including the Line of Control in Uri sector.