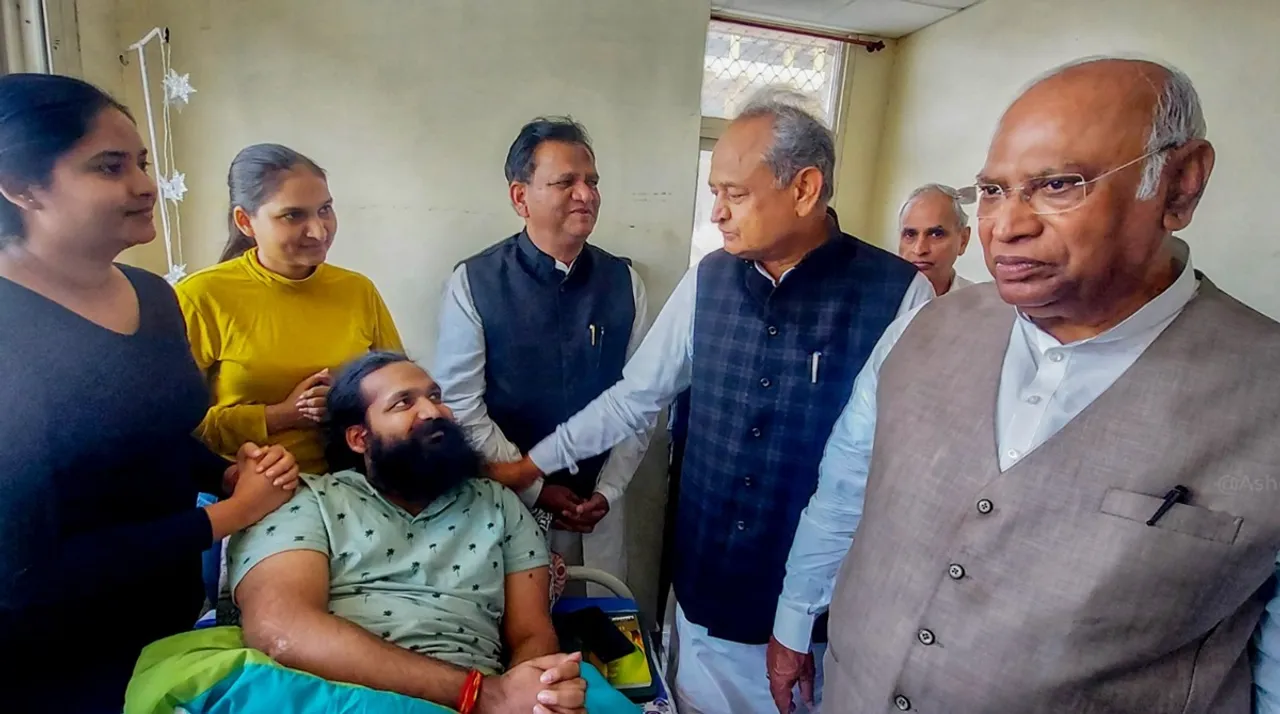 Jaipur: Congress president Mallikarjun Kharge and Rajasthan Chief Minister Ashok Gehlot on Saturday visited SMS hospital in Jaipur where they met engineer Harshadhipati Valmiki, who was allegedly beaten up by a Congress lawmaker last year.
Valmiki, a Dalit, was reportedly thrashed by Bari MLA Girraj Singh Malinga and his supporters in Dholpur.
Malinga has been fielded by the BJP for the November 25 election from Bari Assembly seat.
Kharge after meeting the bedridden engineer said Congress did not give Malinga ticket because of the incident and he joined the BJP and was declared a candidate the same day.
A case against Malinga and others was registered in March last year after he was accused of assaulting two engineers at an electricity department office in Bari in Dholpur district.
Malinga was arrested after he surrendered before the police commissioner in Jaipur.