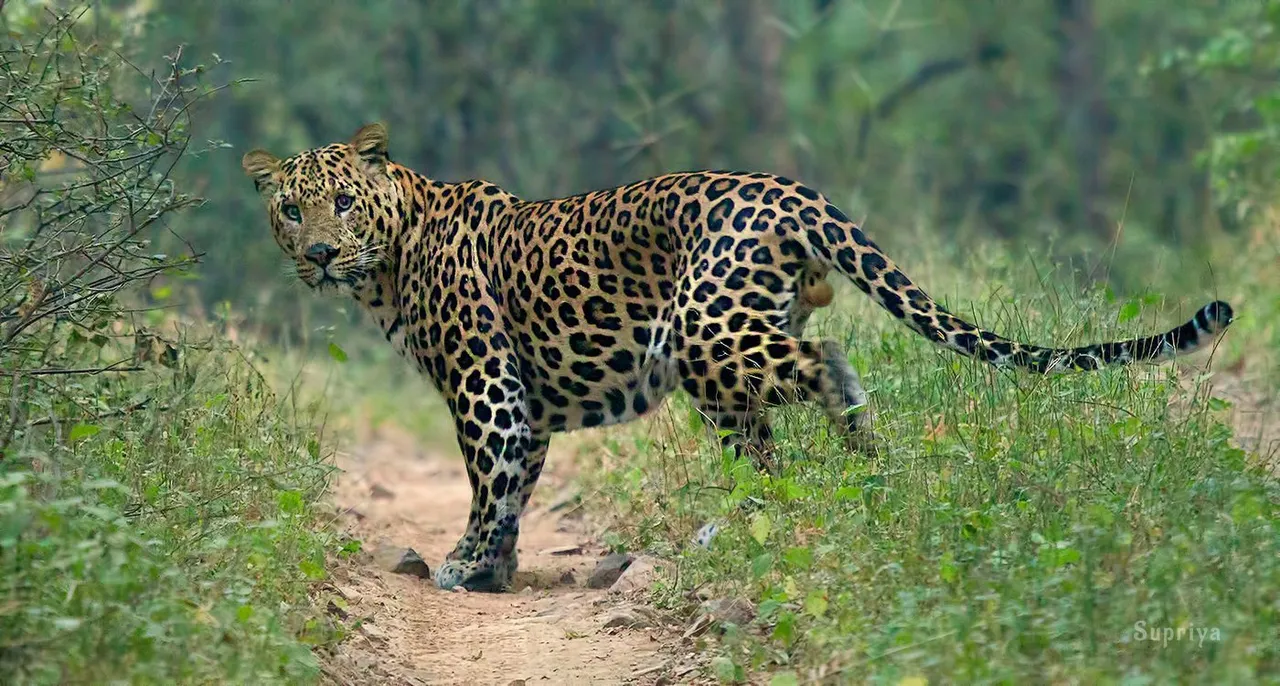 Ranchi: The Jharkhand forest department has issued an order to kill a 'man-eater' leopard, an official said on Thursday.
The department came out with the order after its attempts so far to tranquillize or cage the animal remained unsuccessful, the official said.
The leopard has killed four children, all between six and 12 years, in Jharkhand's Palamu division including three in Garhwa and one in Latehar districts since December 10.
Principal Chief Conservator of Forest (Wildlife) Sasikar Samanta told PTI, "The order was issued on Wednesday evening in which it was said that if situation so arises that a threat upon you (shooter) or somebody else, you may kill or wound the animal." He said, "Our priority is still capturing the animal. But, if it causes life threat in the process of capturing, it may be killed."
Hyderabad-based celebrated hunter Nawab Safath Ali Khan has been called in to tackle the leopard. In a bid to capture the leopard, 64-year-old man-animal conflict expert Khan has been camping in Jharkhand's Garhwa district since January 5 where three children were allegedly killed by the animal.
No human killing was reported after December 28. However, killing of domesticated animals allegedly by the leopard is being reported on a regular basis, an official said.
The leopard has spread terror in more than 50 villages in three blocks — Ramkanda, Ranka and Bhandariya — of the district. Villagers have been asked by the forest department not to venture out after sunset.
On December 10, the leopard reportedly made its first attack by killing a 12-year-old girl in Chipadohar area in the nearby Barwadih block of Latehar district. The last killing was reported from Kushwaha village where a 12-year-old boy was killed by the animal on December 28 in the same district.