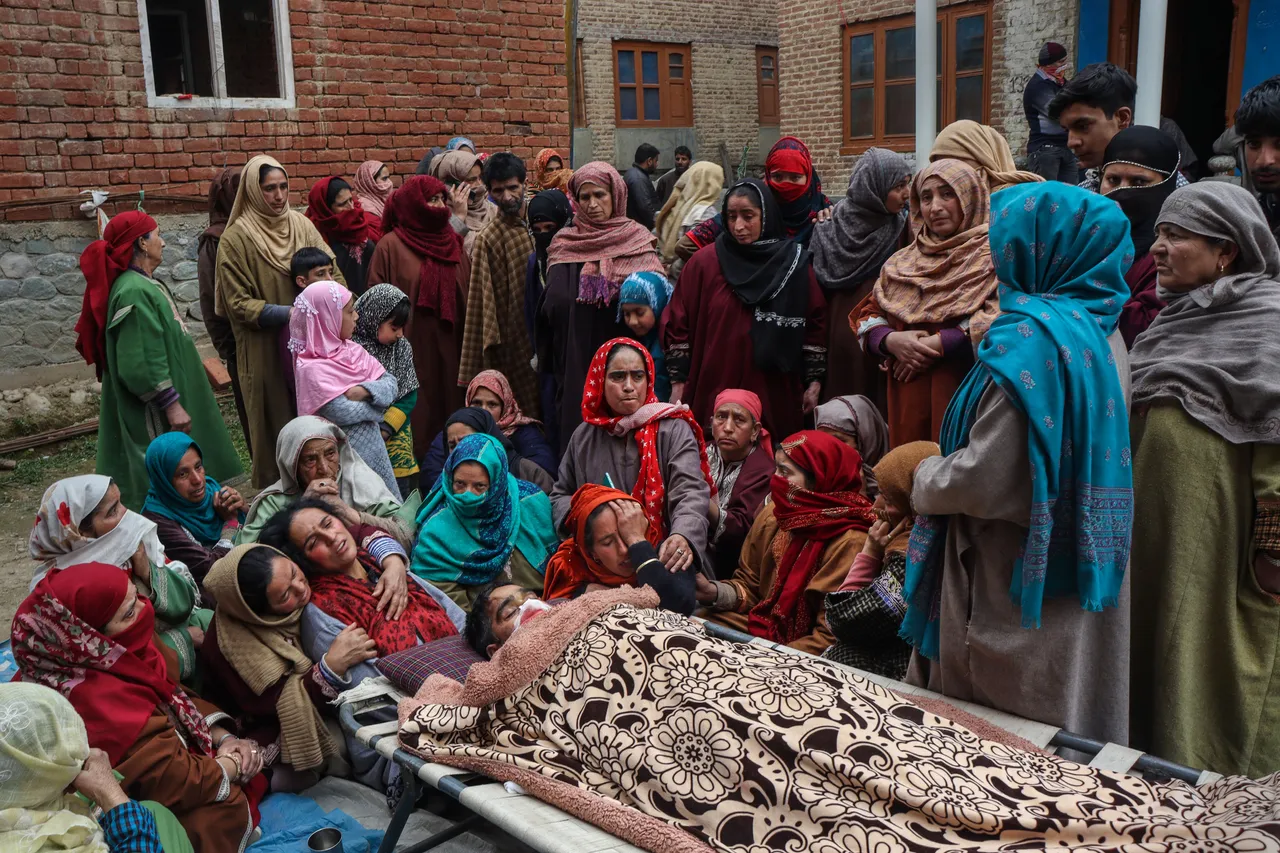 Srinagar: The last rites of Kashmiri Pandit bank guard Sanjay Sharma, who was shot dead by terrorists on Sunday, were performed at his native village in Pulwama district, officials said.
The mortal remains of 40-year-old Sharma were consigned to flames according to Hindu rituals amidst the presence of relatives and neighbours, including local Muslims, on Monday, they said.
The Muslim neighbours helped the minority community members in performing the last rites of the deceased, they said.
Sharma was shot dead by terrorists on Sunday barely 100 metres away from his home in Achan in Pulwama as he was on his way to a local market for a stroll.
"We condemn the murder. We stand by the bereaved family. As soon as the news of the incident broke yesterday, people were ready to provide all help – blood, money, anything to save him. Unfortunately, he succumbed on the way (to hospital)," Bashir Ahmad Malik, a local resident, said.
He said the killing was a setback for the Hindu-Muslim harmony in the village which has existed since centuries.
"This is not the murder of one individual, this is murder of humanity. The people of this area are as much bereaved as the family of the victim," Malik said.
Sharma became the first victim of target killings by the ultras this year. Last year, the terrorists shot dead 18 people, including three Kashmiri Pandits, a bank manager from Rajasthan and eight non-local workers in 29 attacks in the valley.