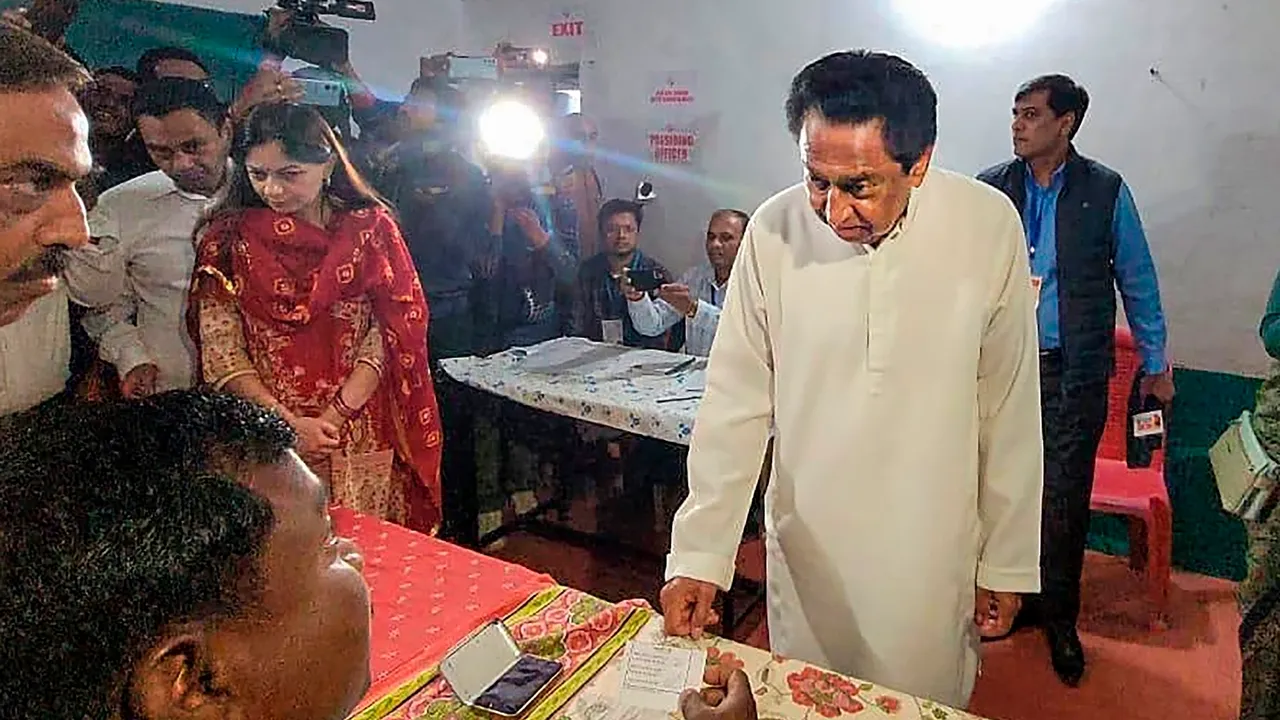 Bhopal: Madhya Pradesh Congress chief Kamal Nath on Friday accused the ruling Bharatiya Janata Party (BJP) of distributing money and liquor to voters on the eve of the state assembly elections.
Polling for the 230-member state assembly is underway on Friday.
Talking to reporters at the Pradesh Congress Committee (PCC) office here, Nath claimed, "Only police, money and administration are left with the BJP. They distributed money and liquor the entire day yesterday. I have received several videos." He also alleged that the BJP created a ruckus in the police station located in Indore-1 assembly constituency, and that he held talks with the officials there about the situation.
When asked about state BJP chief V D Sharma's allegations that Congress was involved in hooliganism, Nath said, "They have nothing left to say. Do they have any examples for this (Congress hooliganism)?" In the morning, state Home Minister Narottam Mishra said if any party other than the BJP wins the election, then there will be celebrations in Pakistan.
He also said that those who want to serve the nation should vote for the saffron party.
When asked about Mishra's remarks, Nath said the minister should first see whether he is winning the election before talking about Pakistan.
Queried about Chief Minister Shivraj Singh Chouhan's promise of building a prosperous Madhya Pradesh if the BJP retains power, Nath said the saffron party was shying away from projecting him as the chief ministerial face.
"BJP said it will decide about the chief minister after winning the elections," he said.
Responding to a question, the Congress leader called Chouhan an artist who has been "acting".
"After this, he will go to Mumbai for acting and make a name for Madhya Pradesh," he said.
In reply to a question, he refused to make any claim about the number of seats that the Congress will win and said that the voters of Madhya Pradesh will stand by the truth.