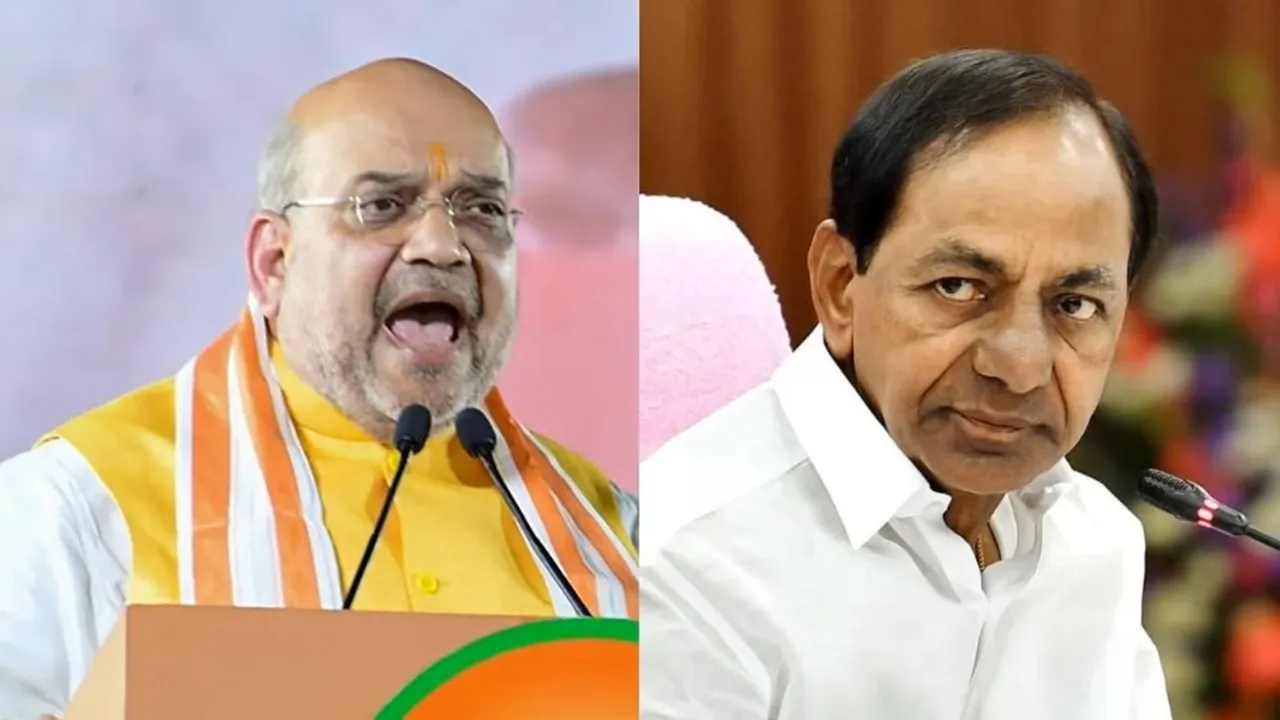 Hyderabad: Alleging that Telangana Chief Minister K Chandrasekhar Rao is "number one in corruption" in the country, Union Home Minister Amit Shah on Monday said the BJP would conduct a probe into the BRS government's "corrupt deals" if it comes to power in the state and put those who indulged in corruption behind bars.
Addressing a poll rally at Jangaon, he also referred to alleged scams during the BRS regime, including the Kaleshwaram project, liquor scam and land deals at Miyapur in Hyderabad.
"KCR is number one in corruption in the country. By conducting an inquiry into all their corrupt deals, the BJP will put those who indulged in corruption behind bars," he said.
The BJP's manifesto released two days ago said, the party, on assuming power, would appoint a commission of enquiry to probe into various projects commissioned in the name of development, including Kaleshwaram and Dharani, that have seen huge cost escalations and corruption.
Shah reiterated the BJP's promise to make a backward caste leader the chief minister of the state if the party is voted to power in the November 30 elections and also arrange darshan free of cost at the Lord Ram temple at Ayodhya.