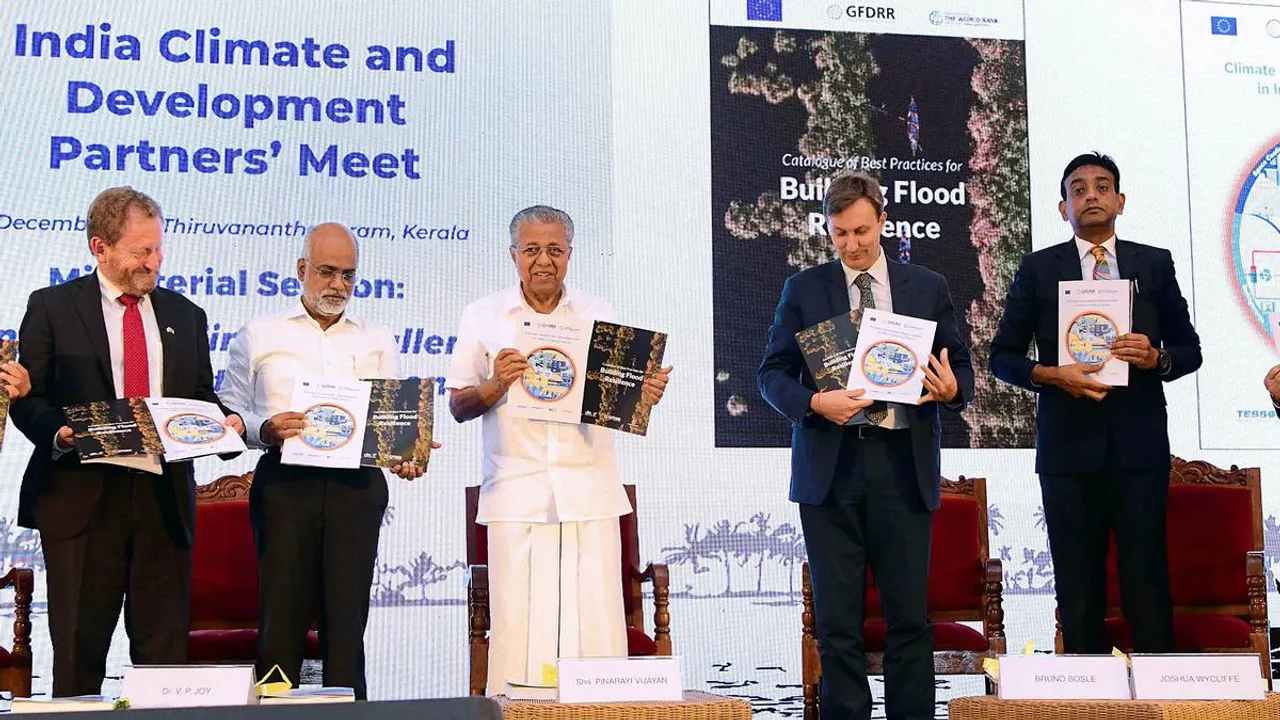 Thiruvananthapuram: Kerala can save Rs 9,000 crore over a five-year period if they replace coal power purchases with renewable energy contracts by 2040, according to a new study.
If the southern state replaces its scheduled purchases of coal power from central sector plants with new renewable energy at an average tariff of Rs 3/kWh, the state would save approximately Rs 969 crore per annum, it said.
The report also suggests a transition pathway that sees the most expensive central sector power contracts phased out first, saving the state Rs 4,505 crore through the phase-out of 1560 MW of coal power by 2026-27, the study further said.
The significant findings were made by think-tank Climate Risk Horizons (CRH).
This finding comes just months after Chief Minister Pinarayi Vijayan announced that the state will aim for 100 per cent renewable energy over the next 17 years.
In addition to explaining the financial and climate-related benefits of this move, the CRH report also charts out the transition pathway for Kerala to achieve its targets.
The final analysis was released at an event titled the 'Roundtable of Energy Transition in Kerala's Electricity Sector', held here on Friday, a statement said.
Organised by Asar, Equinoct and SEEM, the event began with the release of the report followed by a roundtable discussion between experts, media and representatives of the state's electricity sector.
KR Jyothilal, Additional Chief Secretary of the Power Department, DR RVG Menon, the Chairman of the Kerala Energy Management Centre (EMC) and other members of the Kerala State Electricity Board took part in the programme.
In total, a phased energy transition plan to replace all coal power contracts with renewable energy could save the state an estimated Rs 1,843 crore annually by way of lower electricity costs, it further said.
Kerala can save Rs 9,000 crore over a five-year period if they replace coal power purchases with renewable energy contracts by 2040, it said.
State Power Secretary KR Jyothilal during his address, said Kerala imports close to 70 per cent of its power, depending on other states for our daily needs.
"It is now time to move from a state of dependence to independence. We have immense capacity to generate green power within the state and have the potential to become India's green energy exporting hub," he said.
Kerala is a small state and our vision should reflect that, he said adding that the transition journey should begin from the local governing bodies.
"Through mounted solar and reservoirs, we can generate up to 9 GW of electricity. We are also set on harnessing wind power in the state and evacuating power, converting waste to energy and exporting hydrogen both nationally and internationally," he said.
The official further said the government wants to empower residents to produce their own energy and be able to sell it in a manner that benefits both the buyer and seller.
"We are also keen on skilling people in green and sustainable energy and generating both employment and investment for the state. The time has come for disruption," he said.
Reiterating the state's commitment to transitioning to renewable energy, Dr RVG Menon, Chairman of Energy Management Centre, said "We are in the midst of an energy revolution." The report highlights through figures the money lost due to power purchase and also the cost-effectiveness of switching to renewable energy.
The report has further found that despite its land constraints, Kerala can generate significant quantities of renewable electricity within the state itself, boosting the state's energy security.
"Kerala still has significant untapped RE potential, with medium-scale floating solar in particular offering an attractive alternative to mega solar plants," said report co-author Harshit Sharma of Climate Risk Horizons.
"Our calculations suggest that the state could install over 8 GW of floating solar alone on large water bodies, which would be sufficient to meet 70 per cent of annual requirements, at a lower tariff than KSEB is currently paying coal generators," he said.
Ashish Fernandes, CEO of CRH said the Chief Minister's target of 100 per cent RE is achievable and can benefit the state financially and economically.
"But it will not be achieved if we do not address Kerala's large and growing purchases of coal power from other states. Phasing out these contracts will save the state thousands of crores over the medium term, and create thousands of jobs within Kerala's renewable energy industry," he added.
Expanding on examples of the successful implementation of village and panchayat level solar schemes, Priya Pillai from Asar said it is crucial to chalk a decarbonisation pathway for multiple sectors in the state if Kerala is to achieve its 2040 target.
Of these sectors, electricity is given further importance as a significant part of our energy mix is still fossil fuel based, she said.
"Rooftop solar uptake in Kerala has significantly been ramped up with the total installed capacity reaching 472 MW which is 15 per cent more than states like Tamil Nadu. This is definitely a good start but Kerala has the potential to do much more in its effort to phase out fossil fuel," she added.