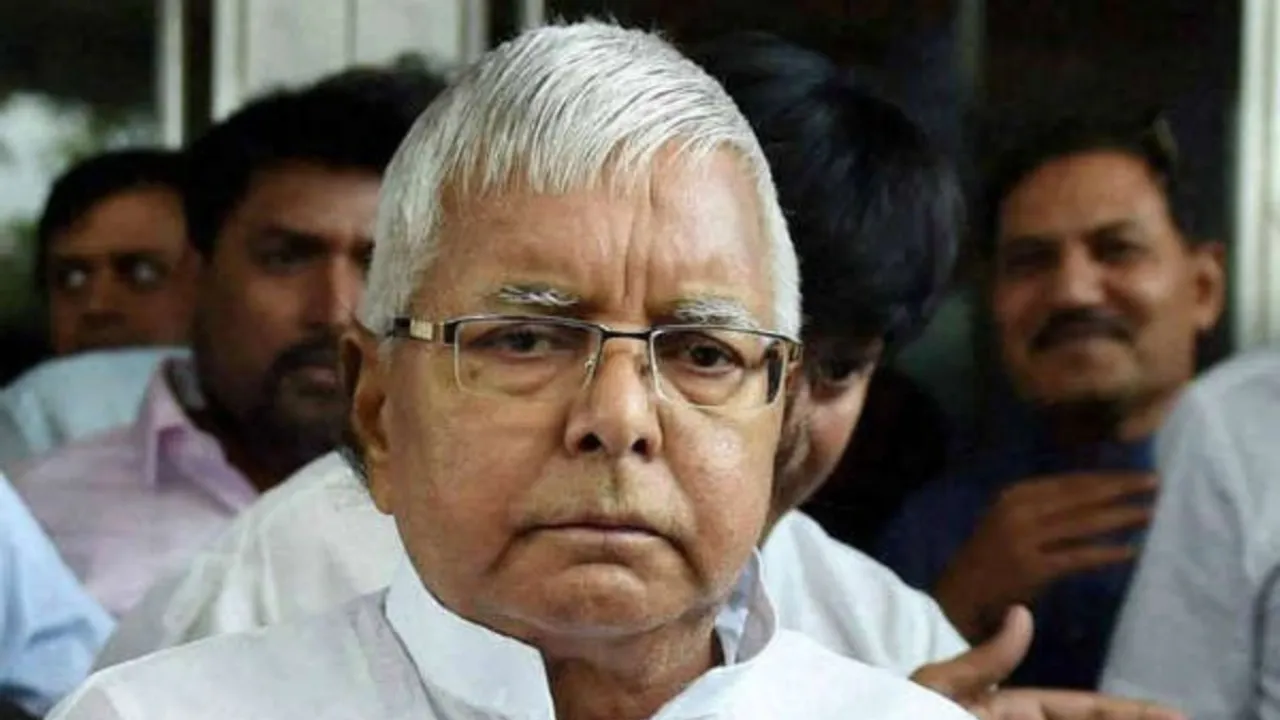 New Delhi: Amit Katyal, who was arrested recently in the alleged land-for-railway jobs money laundering case, "acquired" several lands from aspirants on behalf of the RJD chief and former Union railways minister Lalu Prasad Yadav, the ED has alleged.
Katyal was first detained and later arrested by the central agency on November 11 under the provisions of the Prevention of Money Laundering Act (PMLA). A local court in Delhi later sent him to the agency's custody till November 16.
The Enforcement Directorate claimed its probe found that Katyal was the director of a company called AK Infosystems Pvt. Ltd when one of the lands from candidates was acquired by the said company "on behalf" of Lalu Prasad.
"The registered address of the company is D-1088, New Friends Colony, New Delhi, which is the house belonging to Lalu Prasad Yadav and his family members. Several other lands were also acquired by Amit Katyal in the said company in return for giving undue favours by Lalu Prasad Yadav when he was minister of railways," the agency alleged in a statement issued on Monday.
After acquiring the land, it said, shares of the said company were "transferred" to the family members of Lalu Prasad in 2014.
The premises of Katyal were raided by the agency in March, when it had also covered the premises of Lalu Prasad, his son and Bihar Deputy Chief Minister Tejashwi Yadav, his daughters and others.
Katyal, as per the ED, is a "close associate" of the Rashtriya Janata Dal (RJD) supremo and has been evading summons for questioning in the case for about two months.
A K Infosystems Private Limited is allegedly a "beneficiary company" in the case and its registered address in south Delhi's New Friends Colony was being used by Tejashwi Yadav, the ED had claimed earlier.
The alleged scam pertains to the period when Lalu Prasad was the railway minister in the UPA-1 government.
It is alleged that from 2004 to 2009, several people were appointed to Group "D" positions in various zones of the Indian Railways and in lieu, these people transferred their land to the family members of the then railway minister Prasad and A K Infosystems Private Limited.
The ED case, filed under the criminal sections of the PMLA, stems from a complaint lodged by the Central Bureau of Investigation (CBI).
According to the CBI, no advertisement or public notice was issued for appointment, but some residents of Patna were appointed as substitutes in different zonal railways in Mumbai, Jabalpur, Kolkata, Jaipur and Hazipur.
As a quid pro quo, the candidates, directly or through their immediate family members, allegedly sold land to Prasad's family members at highly-discounted rates, up to one-fourth to one-fifth of the prevailing market rates, the CBI has alleged.