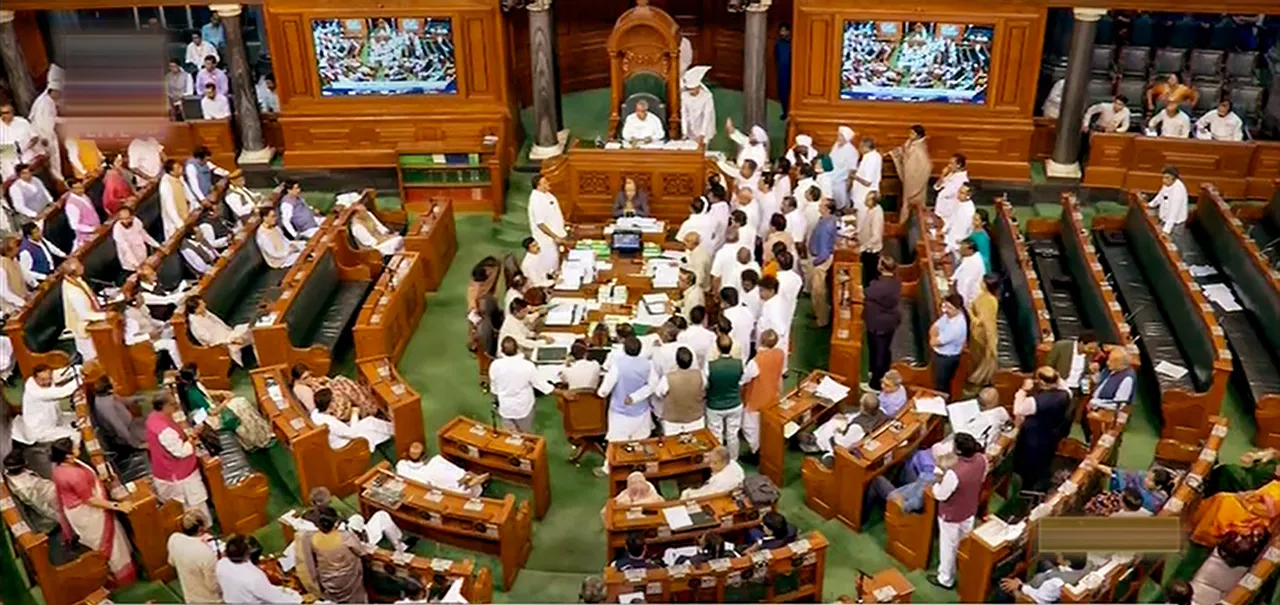 New Delhi: Lok Sabha proceedings were adjourned till 2 pm on Thursday due to slogan shouting by the opposition and treasury benches over Congress leader Rahul Gandhi's "democracy under attack" remarks made in London.
As soon as the House assembled for the day, some opposition members came to the well of the house and began shouting slogans, demanding a Joint Parliamentary Committee probe into alleged stock manipulation by the Adani Group.
Members of treasury benches also raised counter-slogans from their seats, demanding an apology from Gandhi for his remarks.
Lok Sabha speaker Om Birla urged the members to allow the House to function.
"I want to run the House, I want to give you enough opportunities and enough time to speak. You have to go to your seats. You come to the well and then go outside and tell that you don't get a chance to speak. This is not right," he said.
Birla said the House has to be to function smoothly.
"You don't allow to run the House. You shout slogans. Parliament has dignity and we all have to maintain the dignity," he said.
As the opposition members ignored his pleas, the speaker adjourned the House till 2 pm. During his interactions in London, Gandhi had alleged that the structures of Indian democracy are under attack and there is a "full-scale assault" on the country's institutions.
The remarks triggered a political slugfest, with the BJP accusing him of maligning India on foreign soil and seeking foreign interventions, and the Congress hitting back at the ruling party by citing instances of Prime Minister Narendra Modi raising internal politics abroad.