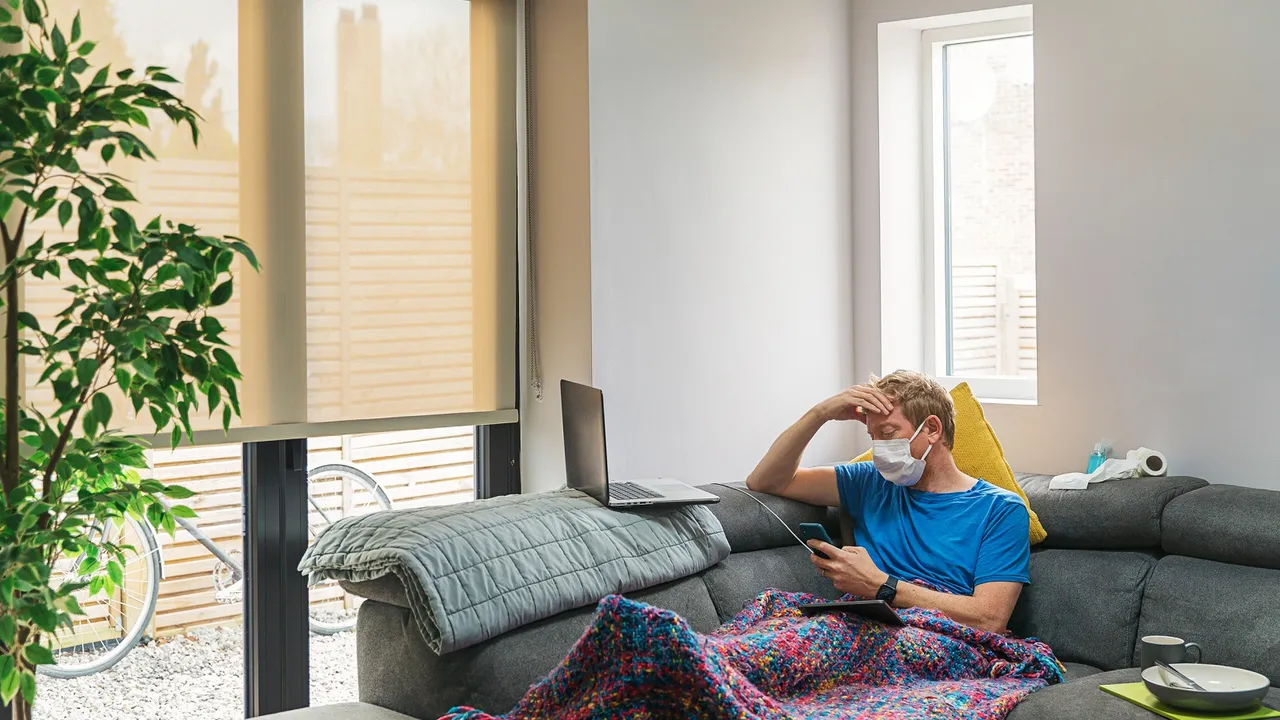 New Delhi: People bedridden for at least seven days during COVID-19 infection showed severe physical symptoms of the disease, persisting for up to two years after diagnosis, new research in The Lancet Regional Health-Europe journal has found.
These people showed 37 per cent higher chronic symptoms associated with long Covid such as shortness of breath, chest pain, dizziness, headaches and fatigue than those not diagnosed with the disease, a team including researchers from Karolinska Institutet, Sweden, found.
The increase in prevalence of symptoms was noted regardless of gender, age groups, existence of depressive, anxiety or COVID-19 related distress symptoms, or pre-existing comorbidity. The rise was higher among individuals without depressive or anxiety symptoms, the researchers said.
A higher prevalence was also observed among individuals hospitalised for COVID-19 from 2 months to 22 months following diagnosis, they said.
The study comprised 64,880 adults from Sweden, Denmark, Norway and Iceland with self-reported physical symptoms between April, 2020 and August, 2022. Of these, over 22,000 (34.5 per cent) were diagnosed with COVID-19 during the period, with nearly 10 per cent of them being bedridden for at least seven days.
The World Health Organization (WHO) defines long Covid as a condition whereby symptoms continue to prevail or develop 3 months after the initial SARS-CoV-2 infection, sometimes lasting for at least 2 months with no other explanation.
Studies show that around 10-20 per cent of people infected by COVID-19 may go on to develop symptoms that can be diagnosed as long Covid, the WHO said in a factsheet issued in December, 2022.
"Long Covid has grown into a major public health problem since a large proportion of the global population has been infected," said Emily Joyce, a doctoral student at the Institute of Environmental Medicine, Karolinska Institutet, and one of the study's first authors.
"Our results show the long-term health consequences of the pandemic and highlight the importance of monitoring physical symptoms for up to two years after diagnosis, especially in people who experienced severe COVID-19," said Joyce.
In this study, the majority of the participants were fully or partially vaccinated, and the results were largely the same in analyses of exclusively vaccinated individuals, the researchers said.
They also said that the participants not bedridden during their infection presented with a similar prevalence to people who had not been diagnosed with COVID-19.
"We'll continue to assess the long-term health impact of the COVID-19 pandemic in this project," said corresponding author Qing Shen, affiliated researcher at Karolinska Institutet.
"Multiple projects are underway, including studies of how COVID-19 has affected cognitive function and mental health, and how social isolation affected the elderly," said Shen.