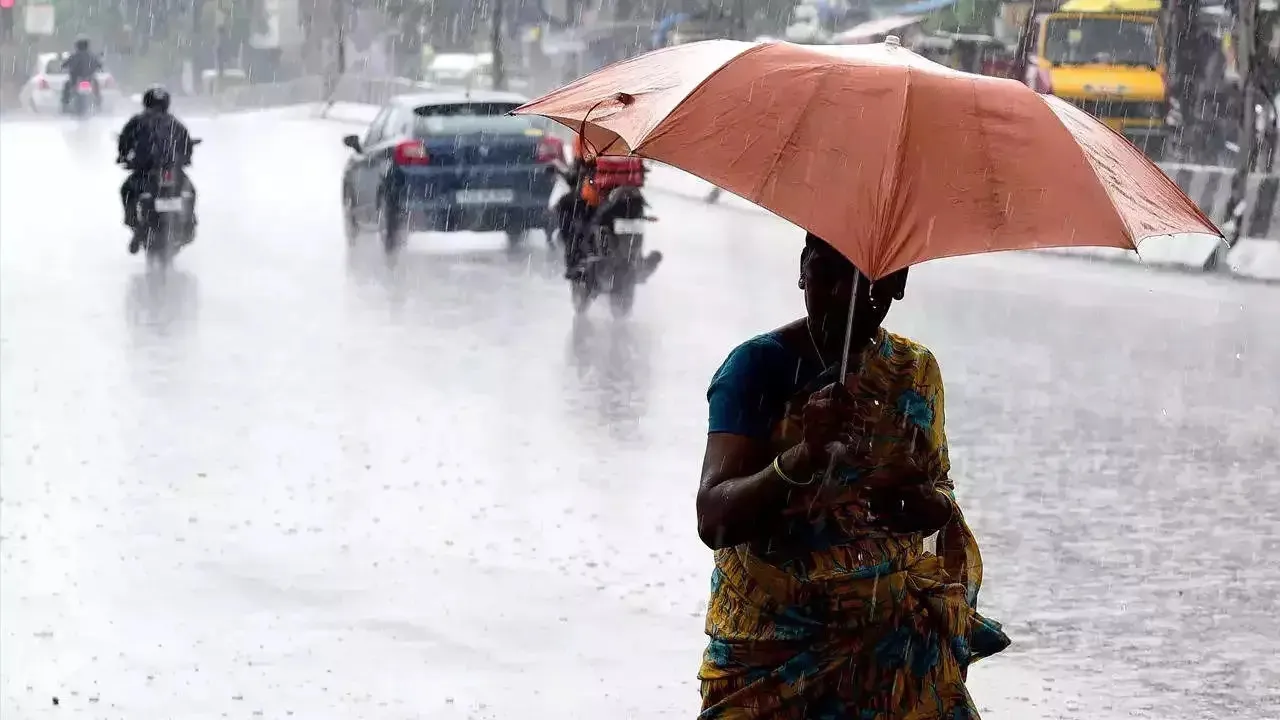 Amaravati: The India Meteorological Department on Tuesday forecast heavy rainfall in parts of Andhra Pradesh for two days from Tuesday, as an existing low pressure over the Bay of Bengal is expected to intensify into a depression.
The department said that parts of South Coastal Andhra Pradesh (SCAP) and Rayalaseema are expected to receive heavy rainfall. It has also forecast thunderstorms accompanied by lightning in a few more parts of the same region, North Coastal Andhra Pradesh (NCAP) and Yanam.
"The low-pressure area over the Southeast Bay of Bengal and the adjoining Andaman & Nicobar Islands with the associated cyclonic circulation extending up to the upper tropospheric level persists. It is likely to move west-northwestwards and intensify into a depression over the west-central Bay of Bengal on November 15," said a Meteorological official in a press release.
The weather is expected to move in the northwest direction and intensify into a deep depression over the west-central Bay of Bengal off the Andhra Pradesh coast on November 16.
Subsequently, the weather system has been forecast to recurve in the northeast direction to reach the northwest Bay of Bengal off the Odisha coast on November 17, the official said.
According to the Meteorological Department, a trough from the cyclonic circulation is running over the southwest Bay of Bengal and adjoining Sri Lanka.
Meanwhile, lower tropospheric northeasterly winds are prevailing over Andhra Pradesh and Yanam, it said.
Several parts of the southern state are experiencing cloudy weather over the past few days.