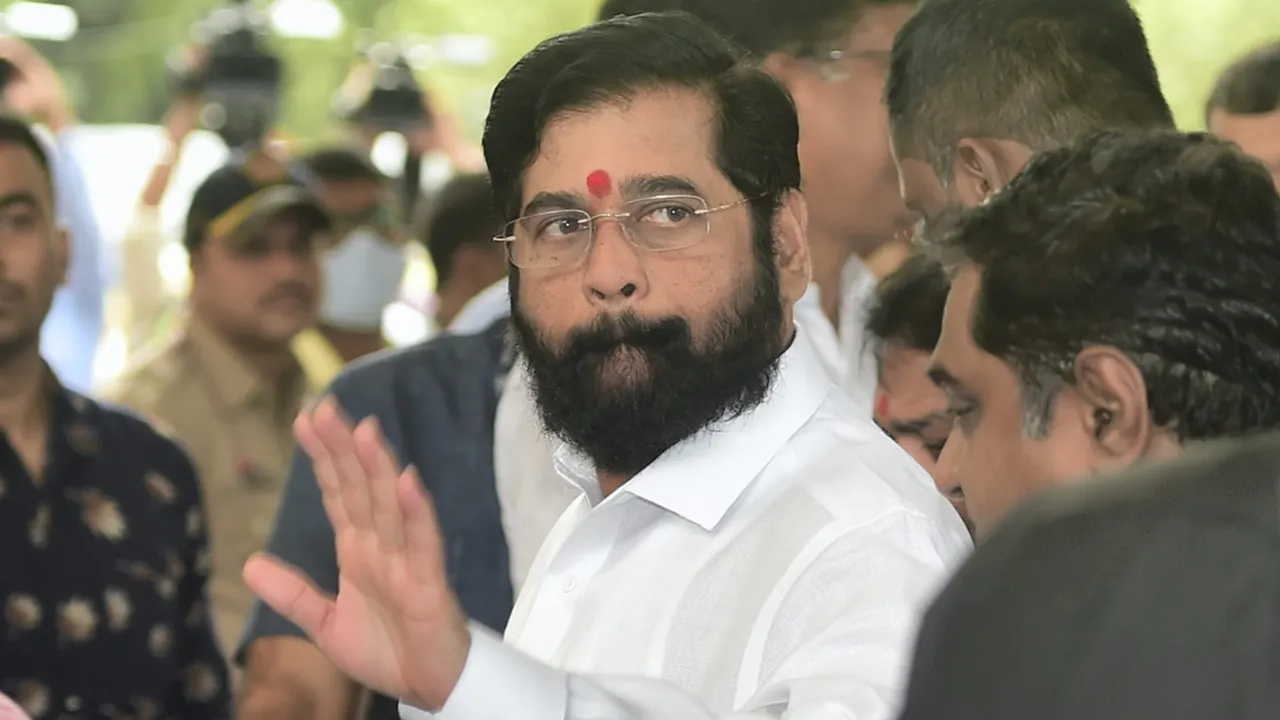 Mumbai: The Shiv Sena led by Maharashtra Chief Minister Eknath Shinde has issued a whip to "all" its legislators to remain present full-time during the budget session of the Maharashtra legislature which began on Monday, in an apparent move to corner the faction headed by former CM Uddhav Thackeray.
The Thackeray-led Maha Vikas Aghadi government collapsed in June last year after Shinde and 39 other MLAs revolted against the party leadership.
The Election Commission recently allotted the 'Shiv Sena' name and the 'bow and arrow' poll symbol to the Shinde-led bloc.
Amid the Shiv Sena row, Maharashtra Assembly Speaker Rahul Narvekar on Thursday said he has not got representation from any group claiming to be a separate party in the Lower House.
The Speaker told PTI that there is only one Shiv Sena with 55 MLAs which is led by Shinde and legislator Bharat Gogawale has been recognised as its chief whip.
Narvekar has approved the appointment of Shinde as the legislature party leader.
Gogawale on Sunday evening said, "We have issued a whip to all MLAs of the Shiv Sena asking them to remain present full-time during the Budget session. If any legislator does not follow it, he/she will face action." Notably, during a hearing in the Supreme Court last week over the Uddhav Thackeray faction's plea challenging the decision of the Election Commission recognising the Shinde-led bloc as the real Shiv Sena, senior advocate N K Kaul, appearing for the Shinde bloc, assured the SC bench it will not take steps like issuing whip or initiation of disqualification proceedings against lawmakers – MLAs, MLCs and MPs – of the Thackeray faction for the time being.
The assurance came after senior advocate A M Singhvi, also appearing for Thackeray, had raised apprehension, saying "Tomorrow, if they issue a whip or a letter and if we do not do it then we will be disqualified. Now they are the party. I have no protection. Your lordships should give us the status quo at least." This had led the SC bench to ask: "If we take this (petition for hearing) after two weeks, are you in the process of issuing a whip or disqualifying them." "No, no," responded Kaul. When asked about it, Gogawale said, "The relief is only for two weeks. Asking legislators to attend the session full-time is not an action against them. We will come to know who attends and who does not."