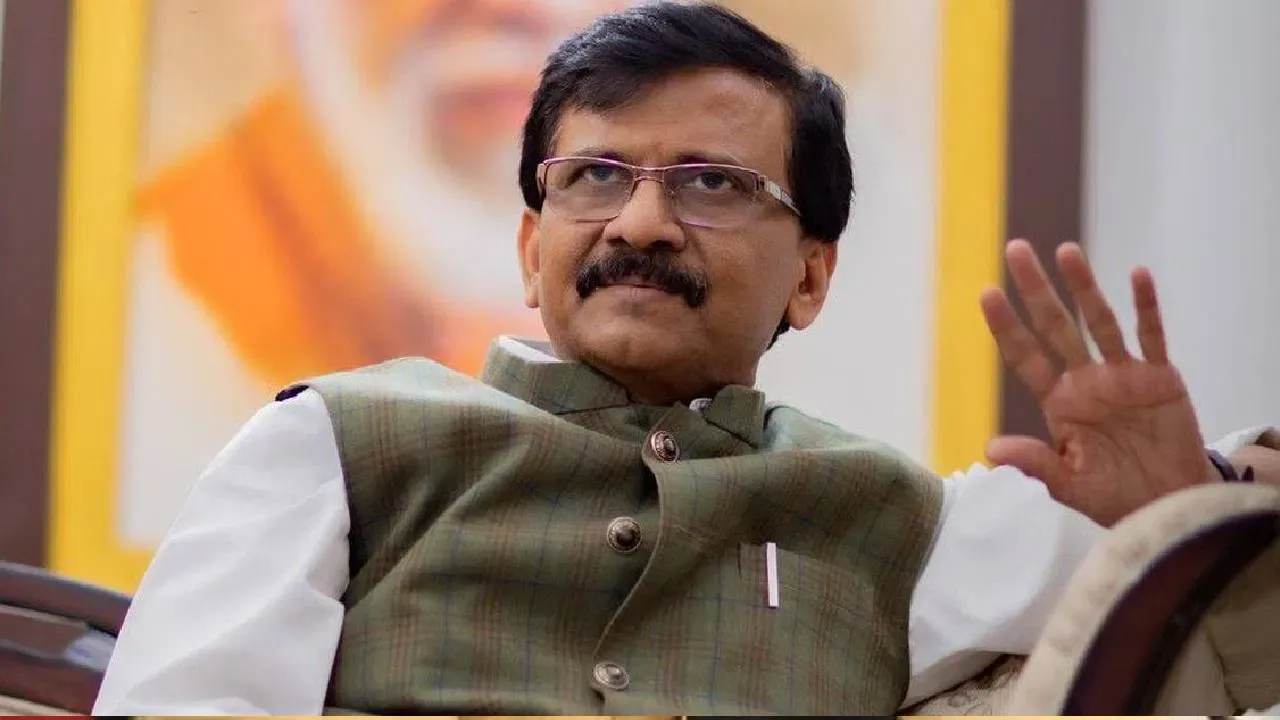 Mumbai: Mumbai police have arrested a 23-year-old man from Pune for allegedly sending a message to Shiv Sena (UBT) MP Sanjay Raut threatening to eliminate him like Punjabi singer Sidhu Moosewala, who was shot dead last year, a police official said on Saturday.
Accused Rahul Talekar has no criminal background and claims to have sent the message when he was drunk, the official said. Citing preliminary investigations, Maharashtra Deputy Chief Minister Devendra Fadnavis had earlier said that he had issued the threat under the influence of alcohol. However, a detailed probe will be carried out and action will be taken, Fadnavis had assured.
Talekar was apprehended from the Kharadi area late on Friday night in an operation by Mumbai and Pune police, hours after Raut's brother and MLA Sunil Raut filed a complaint at the Kanjurmarg police station here, the official said.
Calling Raut "Hindu virodhi", the message read, "Delhi me mil tu ak 47 se uda dunga. Moosewala tyep. Lawrence ke or se msg he soch ke… Salman aur tu Fix. Tyatil karke rakhna (sic)." Police suspect the "Lawrence" in the message refers to gangster Lawrence Bishnoi.
Originally from Jalna, Talekar runs an eatery in Pune. He sent the abusive threat message to Raut over WhatsApp on Friday after failing to reach the MP over the phone, said the official.
Shubhdeep Singh Sidhu, popularly known as Sidhu Moosewala, was shot dead in Punjab's Mansa district on May 29, 2022, following which police booked gangster Lawrence Bishnoi. Goldy Brar, a member of the Bishnoi gang, had claimed responsibility for the killing.
A few days later, three members of the Bishnoi gang delivered a letter threatening Bollywood actor Salman Khan and his father Salim Khan, police had said.
Police said Talekar had learnt about Bishnoi from social media and thought he could his name to send the threat message to Raut, the official said.
He has been booked under Indian Penal Code sections, including 506-II (criminal intimidation), and an investigation is underway. The city police are already probing the Salman Khan threat case and this man will be questioned in connection with that too, the official added.
Earlier, Fadnavis had said that the man who allegedly sent the threat message has been identified.
"Prima facie, it appears that the man gave threats when he was under the influence of alcohol. However, this is just preliminary information and a detailed probe will be carried out and action will be taken," Fadnavis said.
Nationalist Congress Party (NCP) MP Supriya Sule said Raut is a lawmaker and such a threat to him was a serious issue and that the Centre and the Maharashtra government should take cognisance of it.