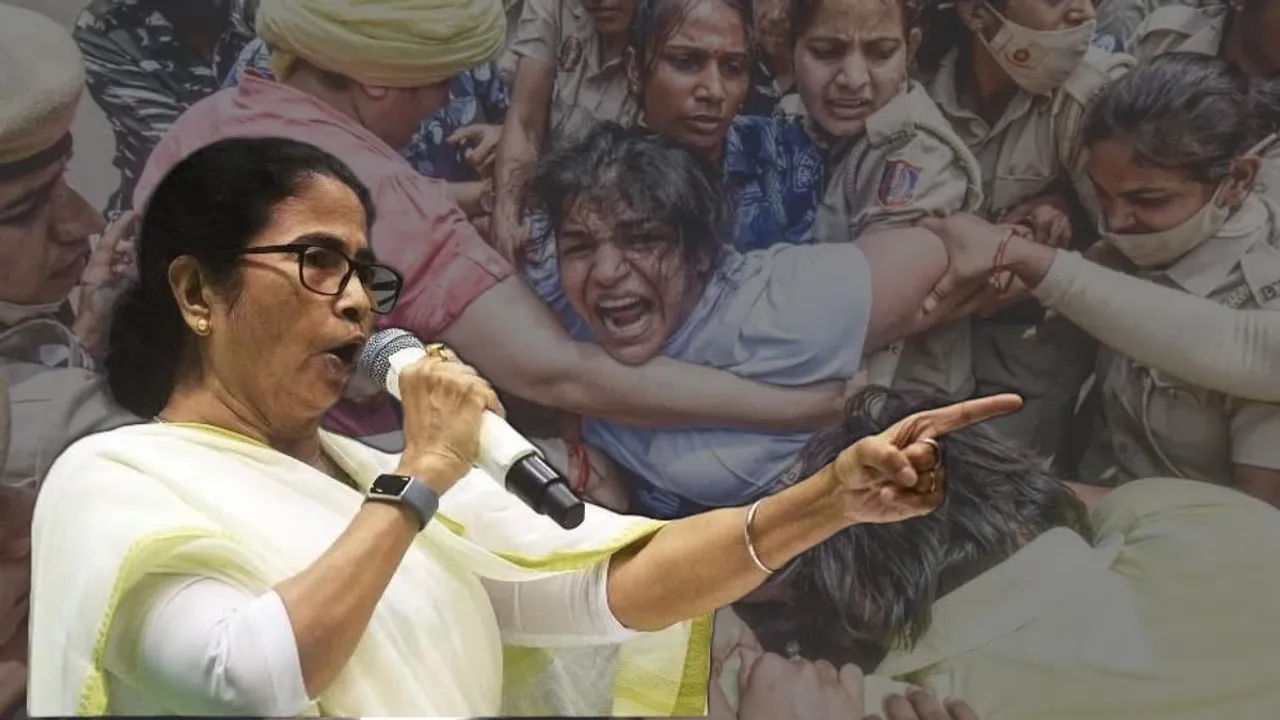 Kolkata: West Bengal Chief Minister Mamata Banerjee on Wednesday took to the streets here to protest against the alleged manhandling of wrestlers at New Delhi's Jantar Mantar after they tried to march towards the new Parliament building following its inauguration three days ago.
Holding a placard with the message, "We Want Justice", written on it, Banerjee participated in a rally which started from Hazra Road in the southern part of the city to Rabindra Sadan.
"The wrestlers were badly beaten, and this has tarnished the image of the country globally. My solidarity is with them. I have told them to continue with their movement," Banerjee had said on Tuesday.
The wrestlers are demanding the arrest of the Wrestling Federation of India's former chief Brij Bhushan Sharan Singh who is accused of sexually harassing several women grapplers.