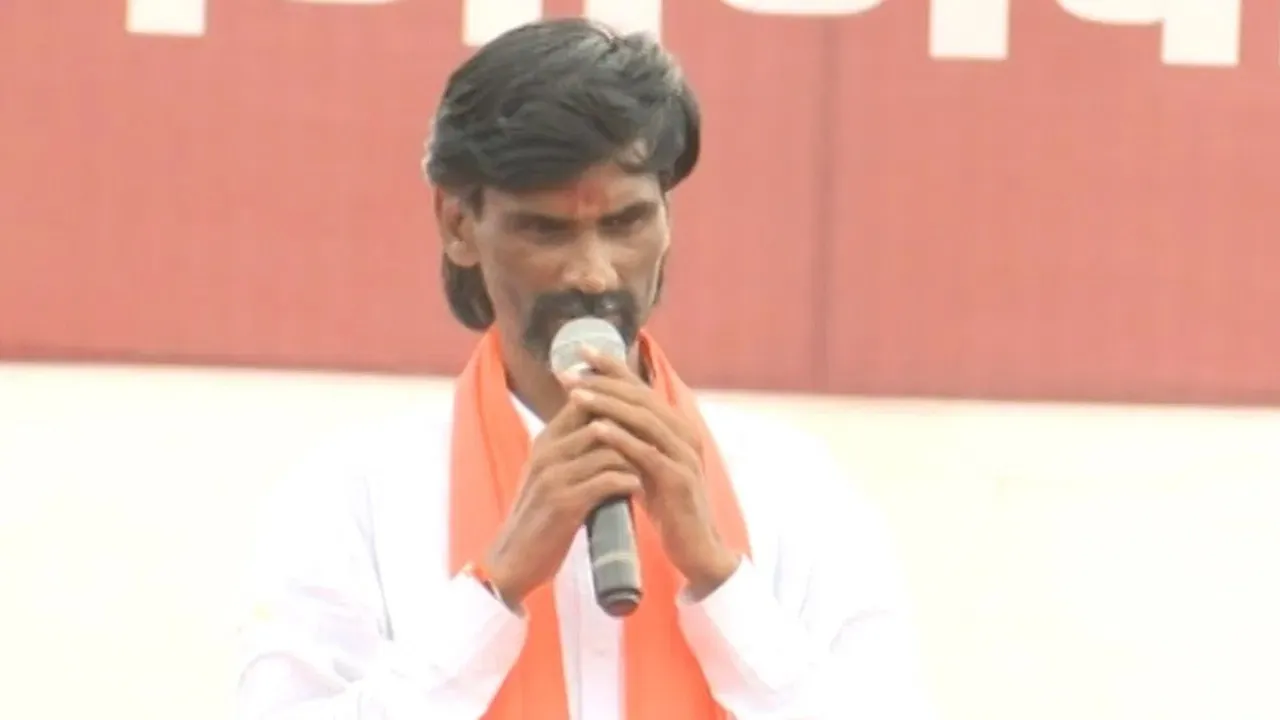 Chhatrapati Sambhajinagar: Activist Manoj Jarange on Thursday said he will tour parts of Maharashtra from November 15 to raise awareness about his demand of reservation for the Maratha community.
Jarange also appealed to people not to give a single rupee for his tour, if anyone asks for it, as the tour participants were making their own arrangements.
"This agitation is not for earning money," he said holding a press meet at a hospital in Chhatrapati Sambhajinagar where he is currently under treatment after ending his fast for the quota demand last week.
The activist had earlier visited parts of western Maharashtra before he went on a hunger strike last month during the second phase of agitation for the Maratha quota.
He has set December 24 as the deadline for resolution of the Maratha reservation issue.
Jarange informed reporters on Thursday that he will commence the next phase of his tour from Vashi in Dharashiv on November 15 and conclude it at Shevgaon in Ahmednagar district on November 23.
He will visit Solapur, Sangli, Karad, Satara, Raigad, Raigad Fort, Pune, Thane, Palghar and Nashik during the tour.
The remaining parts of the state will be covered in later phases, he said.
"Nobody from the Maratha community should give money to anyone, if they ask, for this upcoming tour. The tour participants are making their own arrangements. If anyone has given money, they should take it back. This agitation is not for earning money," he said.
The Maharashtra government has expanded the scope of the Justice (retd) Sandip Shinde Committee formed to study the feasibility of giving Kunbi certificates to the Maratha community members in view of the protests spearheaded by Jarange.
Among the demands of Jarange is that Marathas be given Kunbi certificates so that they can get reservation under the Other Backward Classes (OBC) category in government jobs and education.
Kunbis are recognised as an OBC community in Maharashtra, where they enjoy quota benefits.
"Kunbi certificates are being distributed. But the government should pace up the process of giving the certificates. As the deadline of December 24 draws near, Marathas should remain united and alert," the activist said.
The state government has not yet given a written time-bound programme to Jarange over resolution of the quota issue.
"If they don't give it, we also don't need it. If they befool the Maratha community, we have the weapon of peace. Don't let us take that out. The Marathas will not stop. The common OBC people are also with us, no matter what their (OBC) leaders say," the activist said.
Notably, Maharashtra minister Chhagan Bhujbal, a prominent OBC leader, on Monday said "backdoor" attempts to grant reservation to the Maratha community under the OBC category will be opposed.