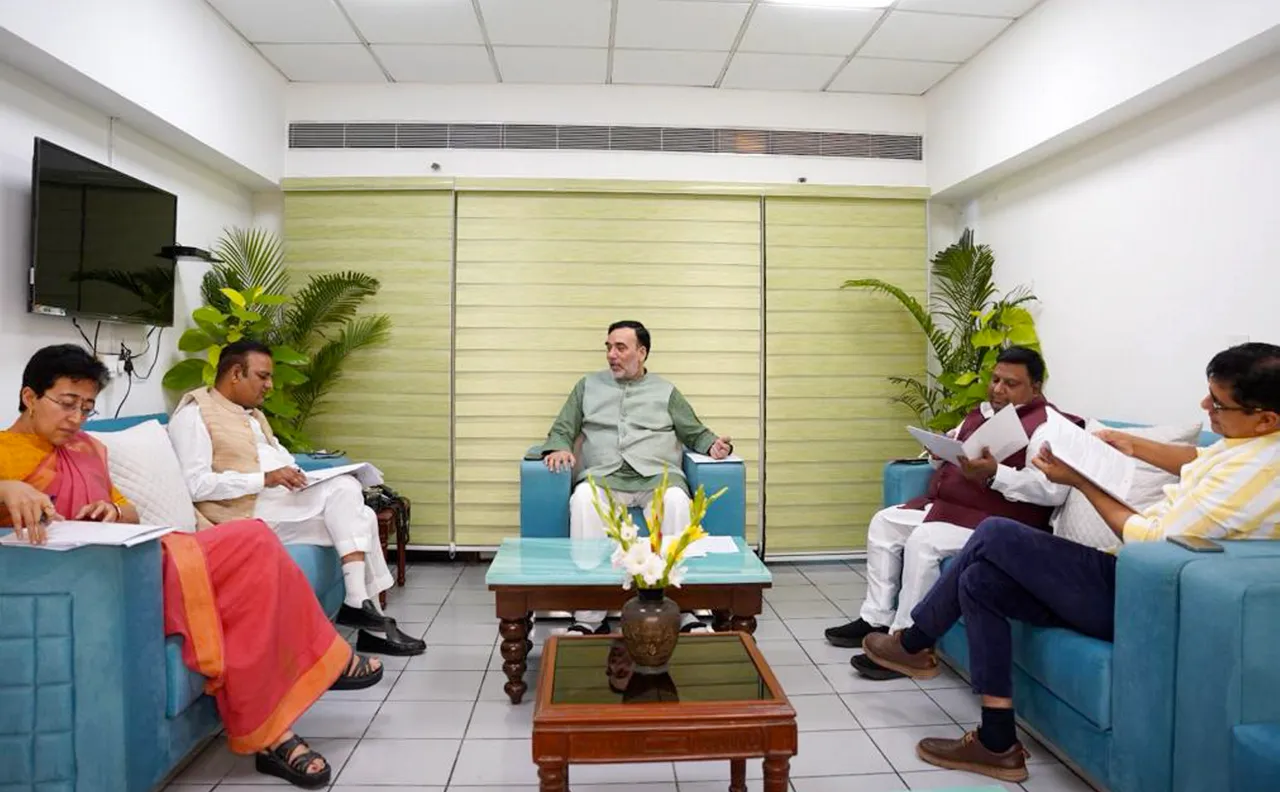 New Delhi: Environment Minister Gopal Rai on Thursday said all ministers of the Delhi government will work at the ground level to ensure strict implementation of air pollution control measures in the national capital.
Addressing a press conference here, Rai expressed concern over negligence on part of officers in the implementation of measures outlined in the Centre's air pollution control plan called Graded Response Action Plan (GRAP).
"We have now decided that all ministers will work at the ground level, they will conduct inspections and ensure strict implementation of all air pollution control measures," he said.
While Rai will monitor the implementation of these steps in the North and Northeast districts of Delhi, Kailash Gehlot will conduct inspections in the Southwest and West districts.
Atishi will be responsible for the East and Southeast districts, Saurabh Bharadwaj for the South and New Delhi districts, Imran Hussain for the Central and Shahdara districts and Raj Kumar Anand for the Northwest district.
Stringent restrictions mandated under the final stage of the GRAP have been implemented in the national capital.
The restrictions under Stage IV of GRAP, including a ban on all kinds of construction work and the entry of polluting trucks into Delhi, took effect on Sunday after the air quality in the city dropped to 'severe plus' (AQI above 450) levels.
GRAP categorises actions into four stages: Stage I - Poor (AQI 201-300); Stage II - Very Poor (AQI 301-400); Stage III - Severe (AQI 401-450); and Stage IV - Severe Plus (AQI above 450).