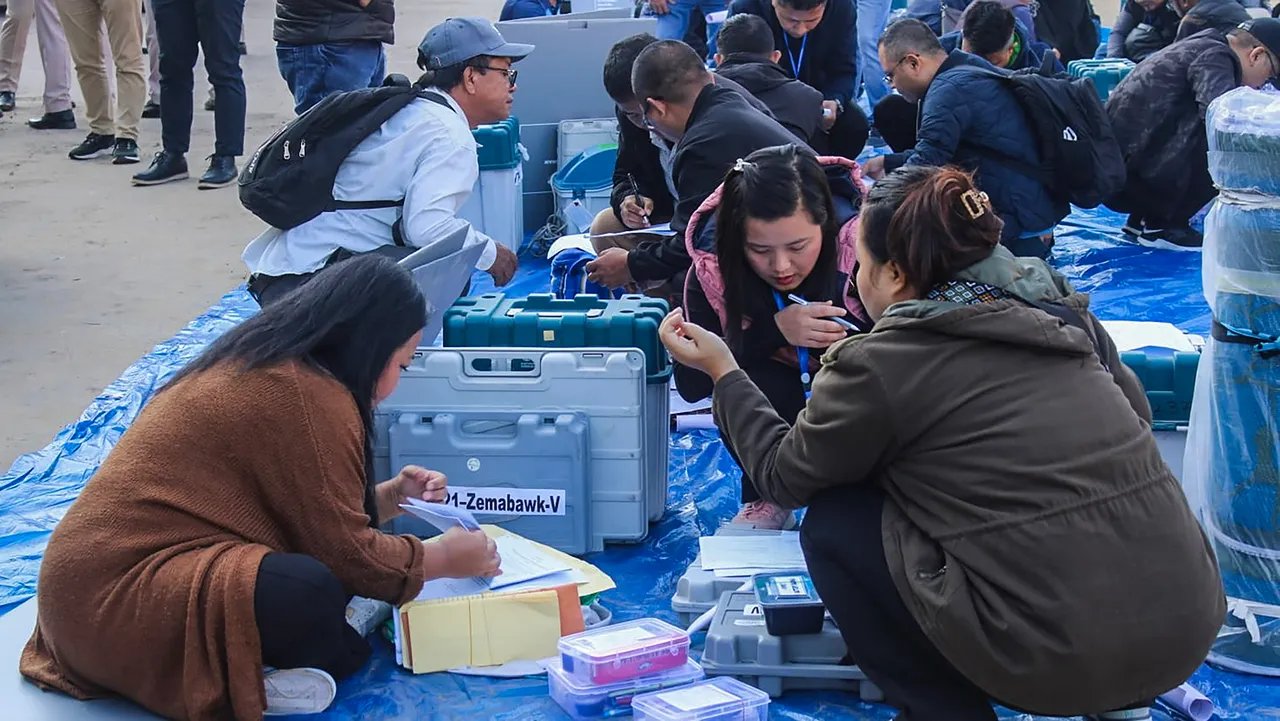 Aizawl: Mizoram is all in readiness for the assembly polls on Tuesday, as over 8.57 lakh voters gear up to decide the electoral fate of 174 candidates, amid tight security arrangements put in place, officials said on Monday.
Voting will begin in all 1,276 polling stations across Mizoram at 7 am and continue till 4 pm, Chief Electoral Officer (CEO) Madhup Vyas said. The votes will be counted on December 3.
Of these, 149 are remote polling stations, while 30 voting centres along the inter-state and international borders have been declared critical and vulnerable, another senior official said.
"Mizoram has a tradition of conducting the most peaceful elections in the country. We hope to maintain that," Vyas told PTI.
He said the 510-km-long international border with Myanmar and 318-km boundary with Bangladesh have been sealed ahead of polling for the 40-member Mizoram assembly.
Assam Rifles is managing the Myanmar border, while BSF is in charge of the international border with Bangladesh.
Besides, the inter-state boundaries with three districts of Assam, two with Manipur and one with Tripura have also been closed.
Most polling personnel carrying EVMs have already reached their respective booths, Vyas said.
"We have adequate spare EVMs and enough engineers to take care of technical glitches. The law and order situation is also being constantly monitored," he said.
Security has been tightened across the state, with around 3,000 policemen and a large contingent of Central Armed Police Forces (CAPF) deployed for the polls, officials said.
A total of 174 candidates, including 18 women, are in the fray.
The ruling Mizo National Front (MNF), main opposition party Zoram People's Movement (ZPM) and Congress have fielded 40 candidates each.
The BJP and debutant Aam Aadmi Party (AAP) are contesting in 23 and 4 seats, respectively.
There are 27 candidates, who are contesting as independents.
Altogether, 8,57,063 electorate, including 4,39,026 female voters, are eligible to exercise their franchise in the Mizoram assembly polls.