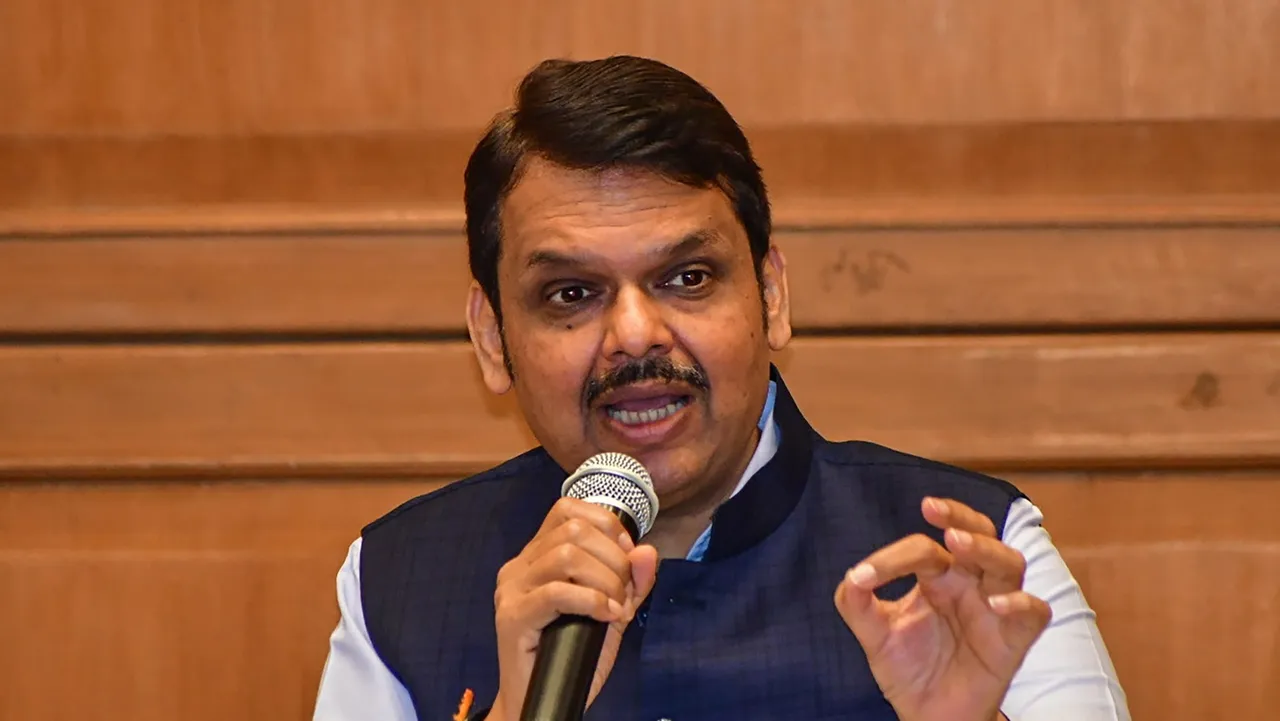 Mumbai: Maharashtra Deputy Chief Minister Devendra Fadnavis on Thursday said people in the country have already decided to give another term to Prime Minister Narendra Modi.
Talking to reporters at his residence here on the occasion of Diwali, the Bharatiya Janata Party leader also dismissed speculation that he himself might contest the Lok Sabha elections next year.
"People have already made up their minds to give Modi a third term with a bumper majority in the 2024 general elections. No matter how hard anybody tries, people will not change their minds," Fadnavis said.
Asked about speculation that he could contest the Lok Sabha elections, Fadnavis said he will be contesting the next year's Maharashtra assembly polls from Nagpur. He currently represents the Nagpur South-West assembly seat.
To the question where he saw himself in the next ten years, Fadnavis, a former chief minister, said he will remain with the BJP and carry out whatever responsibility the party assigns to him.
On the issue of Maratha quota and activist Manoj Jarange's ongoing state-wide tour, Fadnavis said his priority was to ensure law and order.
"I told all the ministers that we have to work as minister of the entire state to ensure there is no tension. The chief minister has promised Maratha quota," said Fadnavis, who also holds the home portfolio.
Notably, senior minister Chhagan Bhujbal had opposed giving the Maratha community a share in the Other Backward Classes (OBC) quota.
Asked about cabinet expansion, Fadnavis said, "We are trying to have a cabinet expansion before the next month's winter session in Nagpur." Talking about the scheduled inauguration of the Ram temple in Ayodhya in January, he said people are excited about it and many want to attend the event. The Uttar Pradesh government has agreed to allot land for a Maharashtra Bhavan in Ayodhya, he added.
On the issue of alarming pollution levels in Mumbai, Fadnavis said besides construction activity, transportation and release of untreated sewage or industrial effluents are major pollution contributors. The government is working to curb pollution, he added.
The young generation is more aware about the issues of pollution and environment conservation, he noted.
Asked why municipal elections in Mumbai and elsewhere in the state have been delayed, Fadnavis said it was up to the Supreme Court.
"We too want (municipal) elections as the results of the recent gram panchayat polls will be replicated in municipal corporations," Fadnavis claimed.
The BJP and its allies Eknath Shinde-led Shiv Sena and Ajit Pawar faction of the NCP have claimed victory in the panchayat polls which are not fought on party lines.
To a question about deputy chief minister Ajit Pawar joining his uncle Sharad Pawar's family for Diwali celebrations despite their political rift and the message it sent out, Fadnavis said it showed that notwithstanding differences, family relations are important and "one should not bring politics into family."