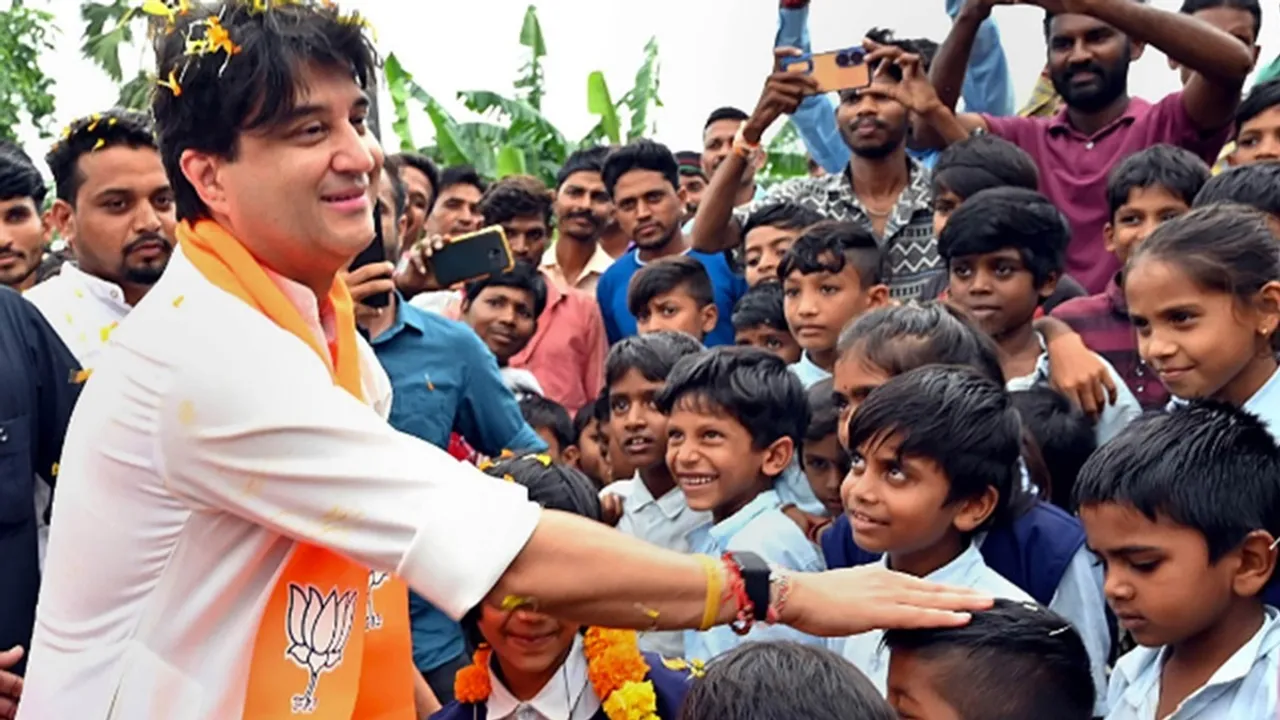 Gwalior (MP): Union minister and Bharatiya Janata Party (BJP) leader Jyotiraditya Scindia on Friday said he was not in the race for the chief minister's post in Madhya Pradesh.
Scindia on Friday cast his vote at a polling booth in Gwalior.
"I have told you (media) earlier, I am not in the chief ministerial race. I was neither in this race earlier nor today. You have asked me repeatedly in 2013, 2018 and now and I told you the same," he said after casting his vote.
The civil aviation minister also said that the people of the state would make Bharatiya Janata Party (BJP) win this election with full majority in order to secure their future, and for development and progress.
The BJP has not projected any chief ministerial face in the state, where polling for the 230-member assembly is currently underway.
The Congress government under state party chief Kamal Nath, which came to power after the assembly polls in 2018, collapsed in March 2020 following a revolt by several MLAs loyal to Scindia. It paved the way for the return of Shivraj Singh Chouhan as the chief minister, while the rebel MLAs and Scindia joined the BJP.