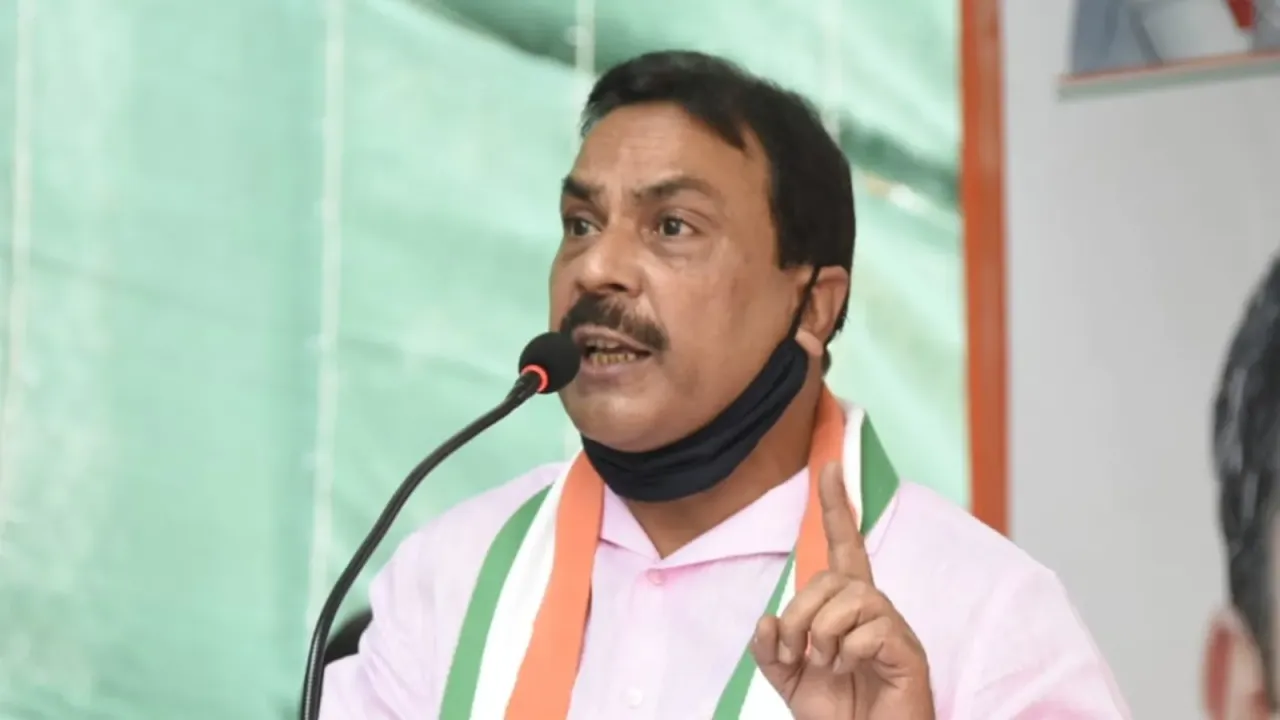 Mumbai: The Maha Vikas Aghadi (MVA) allies will form a committee to discuss the seat-sharing formula for the next year's Lok Sabha polls, senior Maharashtra Congress leader Naseem Khan said on Friday.
The MVA comprises the Uddhav Thackeray-led Shiv Sena, the Nationalist Congress Party (NCP) and the Congress. The tripartite alliance that was formed after the 2019 Maharashtra Assembly election results ruled the state from November that year to June 2022, when its government collapsed following a rebellion against the Shiv Sena leadership by Eknath Shinde and 39 MLAs of the party.
"A committee of leaders from all three alliance partners will be formed to take a review of all the 48 Lok Sabha constituencies and recommend a formula which will be finalised by the leadership of the three parties,'' Khan, who is the working president of the state Congress, told PTI.
The seat-sharing will be done on electoral merits and there is no criterion that the constituency with a sitting MP belonging to one of the allies will remain with the party, he said.
"Electoral merit will be the only criterion," he added.
Earlier in the day, Shiv Sena (UBT) leader Sanjay Raut said the undivided Shiv Sena had won 18 seats in Maharashtra in the last general elections and these seats will remain with his party.
Talking about it, Khan said the 18 seats won by the Shiv Sena in 2019 were in alliance with the Bharatiya Janata Party (BJP) and it was not a criterion for seat-sharing in the MVA.
"This has been decided at the MVA meeting on May 15 convened by (NCP chief) Sharad Pawar where Uddhav Thackeray was also present," Khan said.
He also asserted that the MVA leaders have agreed to ensure that the process of seat-sharing will be smooth and without any controversy.
"NCP, Shiv Sena (UBT) and Congress have started preparations for the Lok Sabha polls. Sharad Pawar chaired a meeting of NCP leaders earlier this week, while Shiv Sena (UBT) is also holding internal meetings as part of preparations. Congress state executive will meet on May 23," he said.
He said his party's state executive will deliberate on the prevailing political situation.
Of the 48 Lok Sabha seats in the state, the BJP had won 23 in 2019, followed by the then undivided Shiv Sena's tally of 18. While the NCP won four seats, the Congress got one.
The BJP's defeat in the recently-concluded Karnataka Assembly elections has spurred the MVA to put up a united challenge to the ruling party in Maharashtra in next year's general elections.
The Lok Sabha elections are expected to be held in April-May 2024, while the Maharashtra Assembly polls are scheduled in October-November next year.