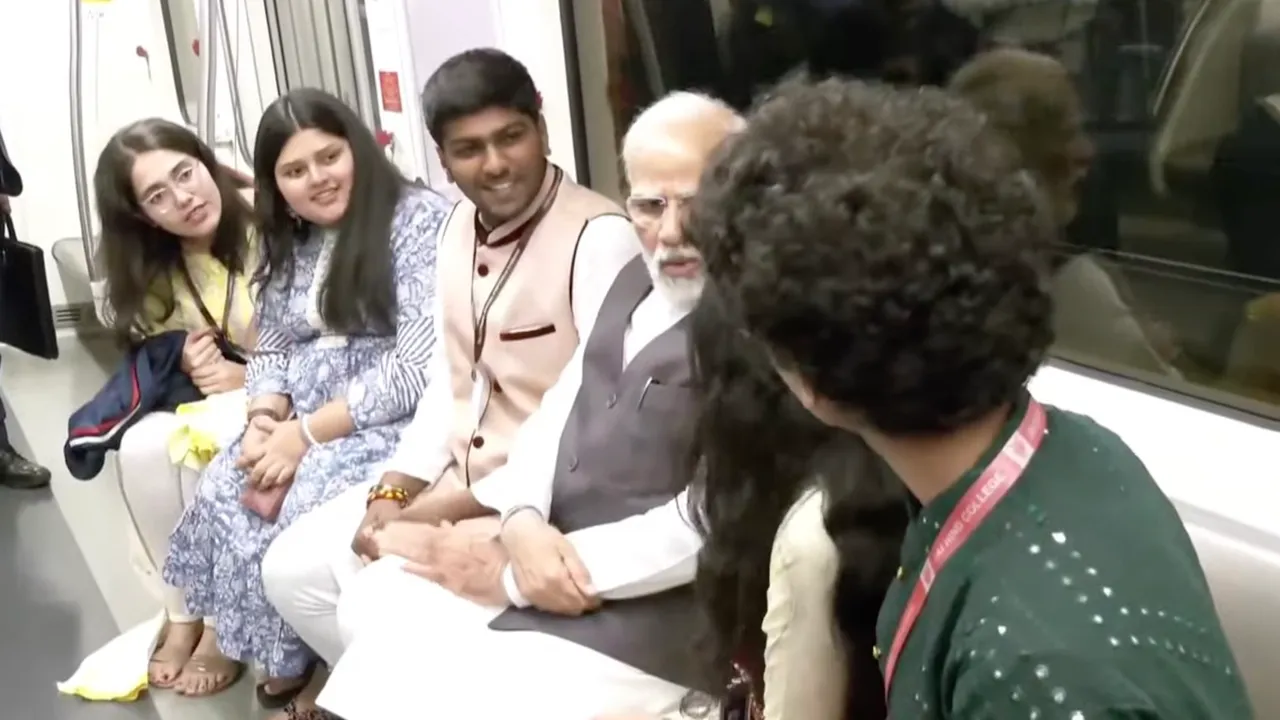 Mumbai: Prime Minister Narendra Modi on Thursday said that for the first time since Independence, "New India" has big dreams and the courage to realise them.
Speaking at a public meeting in Mumbai after launching Rs 38,000 crore infrastructure projects, Modi said there was a "long period" of the last century that was lost discussing poverty and seeking help from foreigners.
Many cities across India are going to power the growth story of the country, he said. "Therefore, making Mumbai future-ready is one of the commitments of the double-engine government," he added.
Mumbai will be transformed in the next few years, he said.
While the world's biggest economies are in turmoil, India continues to provide free rations to 80 crore people, Modi said.
Amid the global slowdown, India continues to invest in infrastructure which shows its commitment towards being a developed nation, the PM said.
Earlier, the money meant for the welfare of the poor used to be embezzled by middlemen, he said.
"In the last eight years, we have removed this approach, and are moving with futuristic thinking by increasing spending on modern infrastructure," he said.
Maharashtra's infrastructure development acquired speed after CM Eknath Shinde and Deputy CM Devendra Fadnavis assumed office, he said.
Modi inaugurated Mumbai Metro lines 2A and 7, comprising a 35-km long elevated corridor stretching from Andheri to Dahisar.
He also inaugurated 20 Aapla Davakhana health clinics named after Shiv Sena founder Bal Thackeray.