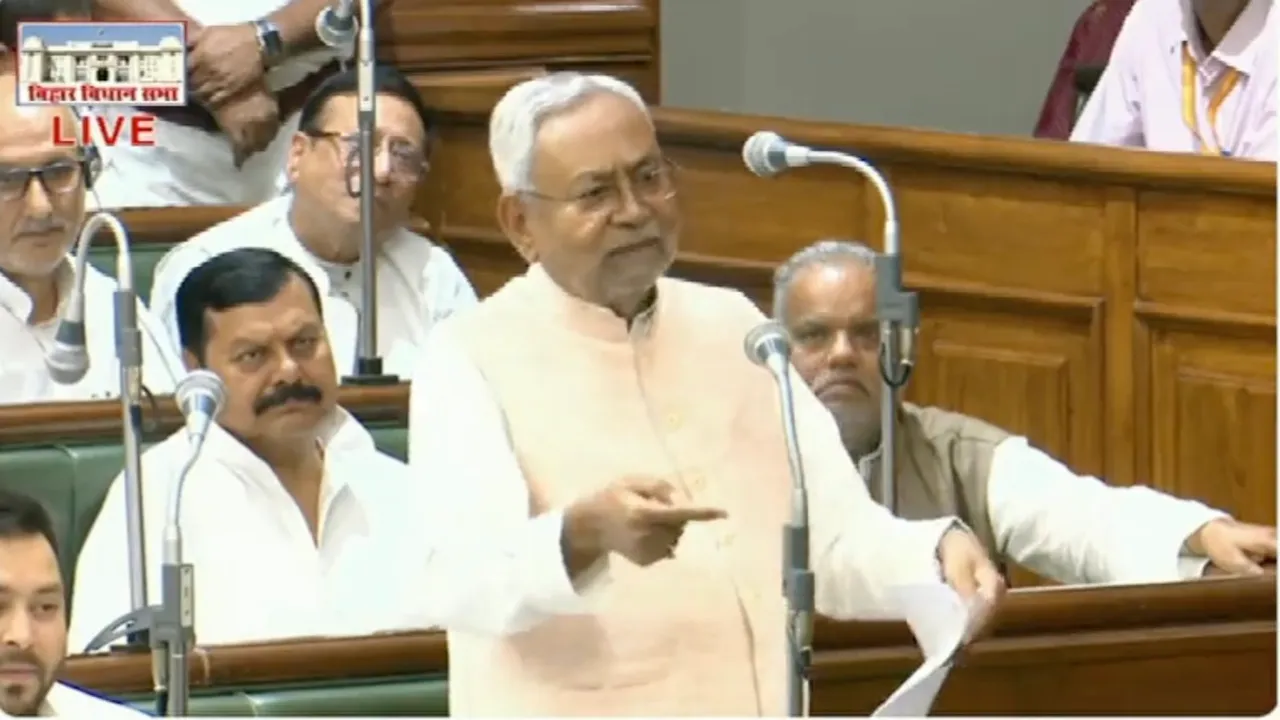 Patna: Bihar Chief Minister Nitish Kumar's comment on the importance of women's education to control the population raised a storm on Tuesday with the opposition BJP tearing into him.
Emphasising the importance of education among women to control the population, Kumar put forward a vivid description in the assembly of how an educated woman can restrain her husband during sexual intercourse.
"The husband's acts led to more births. However, with education, a woman knows how to restrain him... this is the reason the numbers (of births) are coming down," he said in a rustic style.
"You, journalists also understand it well. Earlier it (fertility rate) was 4.3, but it has now reached 2.9. And, soon we will reach 2," he added.
The opposition BJP charged Kumar with "bringing shame" to the state's women by speaking of the procreation process in detail.
BJP MLAs Gayatri Devi and Sweety Hembram told reporters that "age has caught up with the chief minister who seems to have lost all sense of propriety".
State BJP president Samrat Choudhary, who is a member of the legislative council, said, "Nitish Kumar has brought shame to 6.5 crore women of Bihar. I request him with folded hands to be mindful of his words and deeds." "This is not the first time when the CM's behaviour in public has been indiscreet. I think it will not be long before women and girls start shying away from attending his functions," he claimed.
However, Deputy Chief Minister Tejashwi Yadav defended Kumar, stating that whatever he said should be seen from the right perspective.
"There was nothing objectionable. These things are taught to children in schools as part of sex education," he said.
Congress MLA Neetu Devi, whose party is a part of the ruling alliance, also said that Kumar did not speak with bad intentions.
"He was trying to make a simple point but the BJP is indulging in mischief," she said.