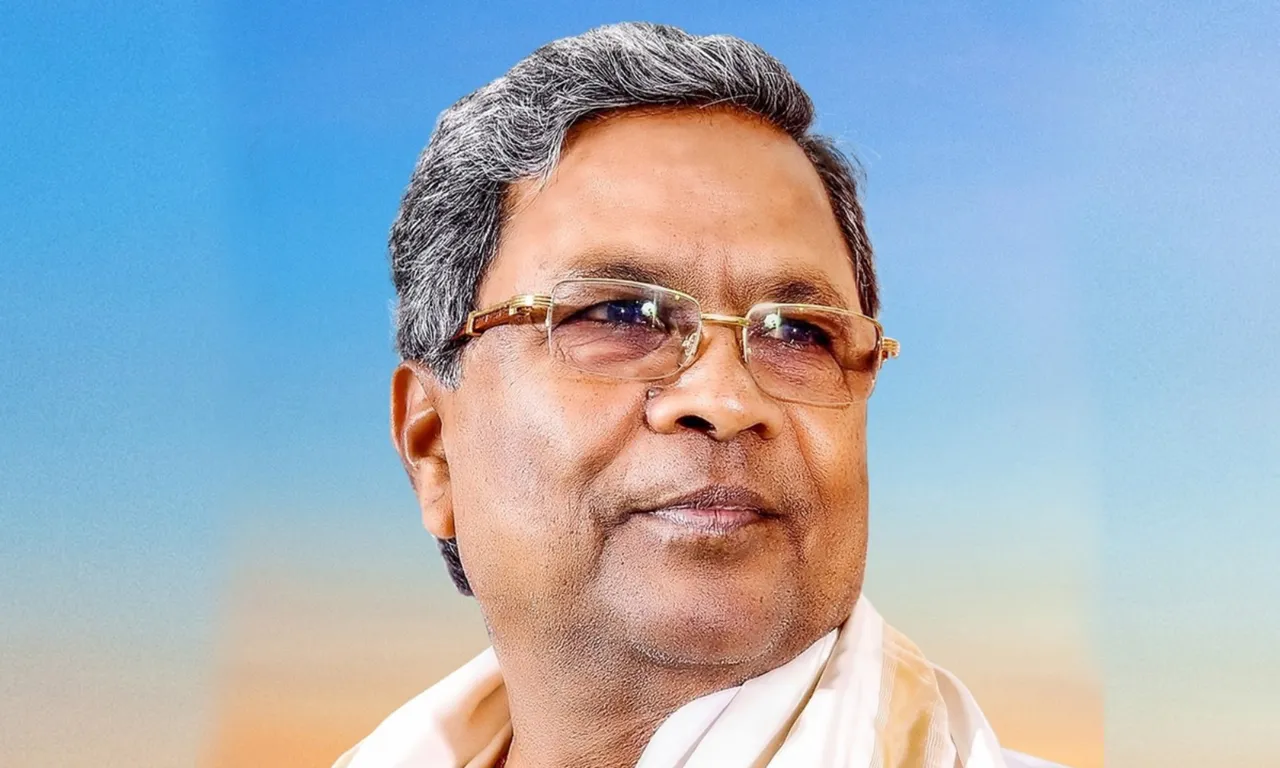 Bengaluru: Senior Congress leader Siddaramaiah on Friday said "Modi factor" would not have an impact in the May 10 Karnataka Assembly polls and expects Muslims to solidly back his party by opting for tactical voting.
In an interview with PTI, the former Chief Minister also said the polls would be mainly fought on local issues and insisted a victory in the southern state would serve as a stepping stone for the Congress in national politics ahead of the 2024 Lok Sabha elections.
The 75-year-old Leader of Opposition, who reiterated this will be his last electoral battle, said he expects 90 per cent of Muslim voters to back the Congress. The ruling BJP is facing strong anti-incumbency.
The veteran also ruled out any differences with state Congress president and fellow chief minister aspirant DK Shivakumar, even as he asserted anyone can aspire to come to such to posts.
Following are the excerpts from the interview: Q: Whether the election will be fought on local issues or will there also be a Narendra Modi vs Rahul Gandhi contest? A. This election will be fought mainly on local and development issues. We are raising only local issues and development we made during our tenure and also during Congress governments earlier. The Modi versus Rahul contest is there at the national level mainly because people are projecting like that, but it is the fight between two ideologies -- communal and secular politics.
Q. The impact of the "Modi factor"-- A: (Prime Minister Narendra) Modi's visits will not make any impact on the voters of Karnataka, because this is a state election, this is not a national election. The main issues the people are going to consider are local issues and the misrule of the BJP government.
Q: On Whether Muslims, who constitute 10-12 percent of the population, opt for tactical voting in favour of Congress in Karnataka, as they did for Mamata Banerjee in West Bengal.
A: In Karnataka also it looks Muslims have decided that the Congress party will come back to power and they have faith in the Congress party and its leadership. Congress is the only party that safeguards the interest of the minorities in the state. More than 90 per cent we are expecting from the Muslim community and Christian community also. Definitely, they will vote for the Congress only. That's what I hope.
Q. On the adverse impact of the presence of SDPI (Social Democratic Party of India) candidates on Congress prospects.
A: Every voter is very intelligent, including Muslims. They don't want to split their votes between SDPI and Congress, as they know that it will help BJP, the communal party. I hope they will vote for the Congress party only.
Q: On Congress leader Rahul Gandhi and his advice to Karnataka Congress vis-a-vis election strategy.
A: People of Karnataka have a lot of hopes on Rahul Gandhi. After his padayatra (Bharat Jodo Yatra) in the entire country his image has enhanced. In Karnataka also people hope Rahul Gandhi should become the Prime Minister. He is aware of the political situation in Karnataka, he is advising to go together and fight together and bring back the party to power in Karnataka, as there is ample opportunity for the Congress party to come to power.
Q: On perception about political one-upmanship between him and state Congress chief D K Shivakumar to become CM in the event of Congress coming to power.
A: There are no differences between me and D K Shivakumar politically. He is an aspirant, I'm also an aspirant. In democracy anyone can have aspiration. I don't think it is wrong to have an aspiration in democracy. The opinion will be collected after the election; based on the opinion of the MLAs the high command will take a decision (on CM).
Q. On the importance of Karnataka poll outcome for Congress' revival nationally.
A: From the point of view of national politics and upcoming parliament elections it is very important. If we win Karnataka, it will be a stepping stone for national politics.
Q: On Congress' poll guarantees and Finance Minister Nirmala Sitharaman's claim that it will require Rs one lakh crore.
A: No, it will not come to Rs 1 lakh crore. We have worked out economic implications on the state exchequer, it will be around Rs 50,000 crores from all the four guarantees we have promised. It will not be difficult for Karnataka state, whose budget size is Rs 3,10,000 crore and every year it increases by Rs 25-30,000 crore. I know the economy of Karnataka and the implications of the promises we have made. I think Karnataka can implement all these programmes. I have presented 13 budgets so far in Karnataka since 1994.
Q. On BJP fielding senior Minister Somanna against him and another Minister R Ashoka against D K Shivakumar? A. Their intention may be to tie us down (in our constituencies), but it is not possible. I have told people in my Varuna constituency that I will come for campaigning for just two days, other days I will campaign in other constituencies.
Q. Whether Congress is open to the idea of aligning with JD(S) in case of a hung verdict.
A: That question does not arise at all. People are fed up with the coalition government and BJP government. They want Congress to come to power, they have decided to give it an opportunity.
Q. On JD(S) prospects in the election.
A.They will not cross 25 seats.
Q. How many seats Congress will get.
A: According to me, Congress will get more than 120 seats (out of the total 224), it may reach 150 also. This time the wind is in favour of the Congress party.
Q. On discontent, rebellion and desertion in Congress after ticket distribution.
A: We are talking to them. In democracy, the rebels will always be there. Not only in Congress, in other political parties also.
Q. On why the high command did not allow him to contest from two seats, as per his desire.
A: I didn't say that I will contest from two constituencies. My son (Yathidra, sitting MLA) wanted me to contest from Varuna this time, after I was reluctant to contest from Badami, because it is a far off place and it was difficult for me to visit there at least once in 15 days. Leaders and workers wanted me to contest from Kolar, so I told them if high command permits I will contest. As my son was very particular that I should contest from Varuna, and as it is my native constituency and since it is going to be my last election, I decided to contest from Varuna.
Yathidra has taken the responsibility of campaigning in the entire constituency as he has been the MLA for five years.
Q: The impact of reservation related decisions of BJP government taken during the fag end of its tenure? A: It is a political decision taken by the BJP government, it doesn't mean they are committed to social justice. BJP is never committed to or has spoken in favour of social justice. BJP is against reservation. Suddenly as the election approached they took a decision not in accordance with the provisions of the constitution. It should have been included in the 9th schedule (Of the Constitution) to provide a safeguard, as the reservation has breached 50 percent cap and reached 56 per cent. It is an eyewash to SC/STs. They claim it to be a 'double engine government' with BJP both in state and centre, they should have ensured inclusion under 9th schedule.
Q: On Congress campaign so far spearheaded by only local leaders? A: Rahul Gandhi is also coming. He had come to Kolar and Belagavi. Again he is coming on April 23. Rahul Gandhi, Priyanka Gandhi, Mallikarjun Kharge, they will all come, in addition to myself and D K Shivakumar and other state leaders.
Q: On BJP leaders targeting him more compared to other Congress leaders.
A: Number one is, they target me because they are afraid of me. Number two-- the people of Karnataka have decided that the Congress party will come back to power. People of Karnataka always love me, adore me, that's why they (BJP) are afraid of me.
Q. On the coming election being his last.
A: Yes, this is going to be my last election.
Q: On whether he wants to leave electoral politics on a high note as a Chief Minister.
A: Let us see. Chief Ministership...the elected MLAs will take a decision; before that I can't call myself the Chief Minister of the state.
Q: What gives you the confidence that people will give a clear mandate to the Congress this time? A: Because BJP is facing strong anti-incumbency. According to my understanding of the people and as I know the pulse of the people in Karnataka, they have decided to back the Congress party.