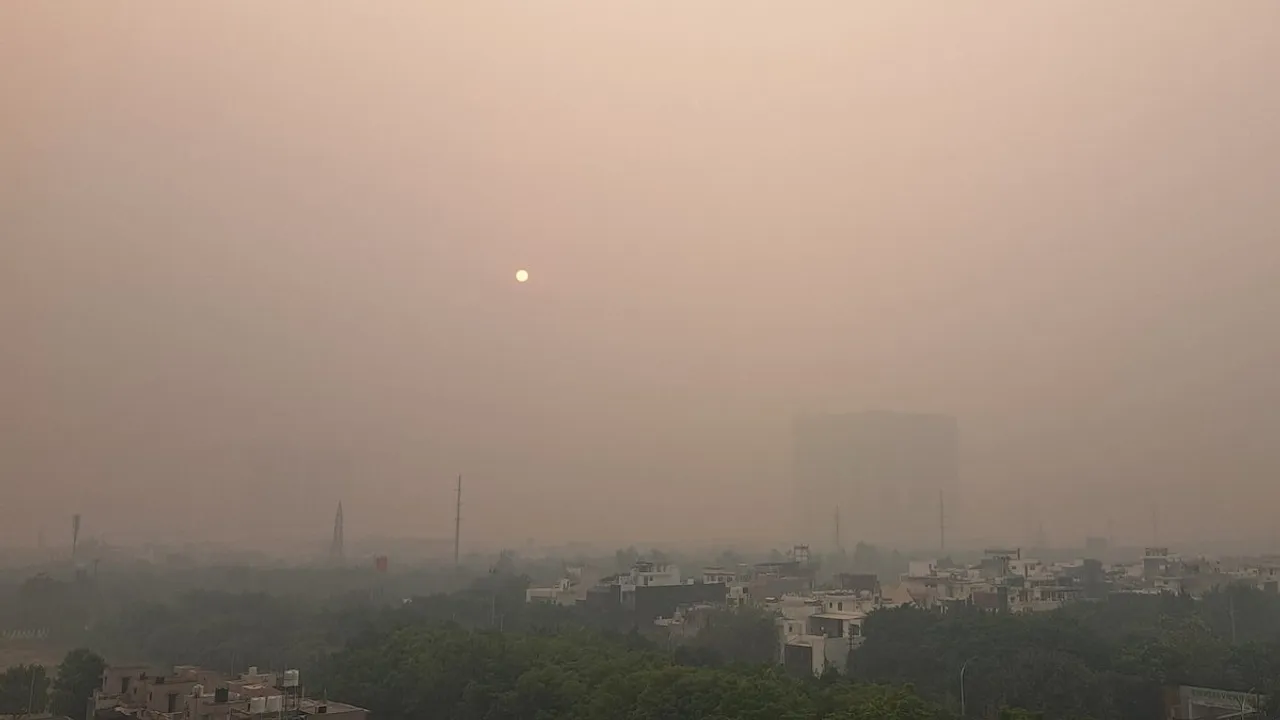 Noida: The Gautam Buddh Nagar administration on Saturday slapped fines worth Rs 1.56 crore on those violating GRAP III norms across Noida and Greater Noida, with those penalized for pollution including construction major L&T and a government contractor, officials said.
A major fine of Rs 50 lakh each was imposed on private group housing projects Renox in Greater Noida sector 10 and Roseberry in Noida Sector 43 and Dreamtech Electronics in Greater Noida, according to an official statement.
Penalties of Rs 50,000 each were slapped in 11 other cases of violation of anti-pollution guidelines including those by L&T and a contractor of the Noida Authority, the statement added.
"In view of the seriousness of pollution in the district, in order to take effective action, I myself inspected the situation at various under construction sites along with officials of the police and the administration. Today, penalties totaling Rs 1.56 crore were imposed," District Magistrate Manish Kumar Verma posted on X in Hindi.
Meanwhile, Noida Authority CEO Lokesh M on Saturday said his department is enforcing compliance of GRAP III guidelines and non-essential construction has been banned, stressing that penal action is being taken against those violating the anti-pollution norms.
So far, the Noida Authority has issued penalties worth Rs 48 lakh on offenders in line with the guidelines of the GRAP, implemented by the Centre's anti-pollution body Commission for Air Quality Management (CAQM) in the NCR.
The authority is taking various measures to control dust in Noida, Lokesh said, accompanied by DM Verma as both the officers participated in the launch of the first-of-its-kind workshop of the traditional South Indian medical system "Varmam" here, organised by the Vision Mission Foundation.
"We have already started a campaign to clean main roads, arterial and sub-arterial roads. A schedule has been fixed for it and senior managers have been told to complete the cleaning work as per the schedule. All anti-smog guns and sprinklers with the Noida Authority are continuously working," Lokesh told PTI on sidelines of the event.
"Secondly, notices have been issued for all construction activities and they have been stopped. Wherever construction material was found lying in the open, that has also been covered," he said.
"We are trying to enforce the compliance of all rules of GRAP and so far we have issued challans worth Rs 48 lakh wherever violations of these rules have been found and strict action being taken against them," the Noida Authority CEO said.
Asked about some anti-smog guns not functioning properly at some locations and residents' concern over dust cleaning not being up to the standard, he said, "We are following the standards laid down in the GRAP for dust control and water guns which were not functioning have been repaired and they have resumed work." The penal action by the Noida Authority or the Greater Noida Authority against polluters are separate from those imposed by the district administration or the UP Pollution Control Board.
The AQI of Noida was recorded at 408 and Greater Noida at 490 (both in the severe category) at 4 pm on Saturday, according to official figures for past 24-hour averages, even as residents complained about inadequate measures to curb the menace by government agencies.
"Despite claims of construction ban by officials, we can witness dumpers at mall construction sites, dumpers going there and coming out. Despite GRAP III norms, construction is underway on a large scale in Noida," claimed Amit Gupta, a social activist and resident of Sector 77.
In Noida Extension, also known as Greater Noida (West), Manish Kumar claimed there were inadequate anti-pollution measures by government agencies in the area where lakhs of people inhabit in scores of group housing societies, besides residential sectors and villages.
"Dust emission is a major concern here but there is a lack of remedial measures for it. Some housing societies on their own have started water sprinkling from the terrace of high-rise buildings to mitigate smog and dust," Kumar said.