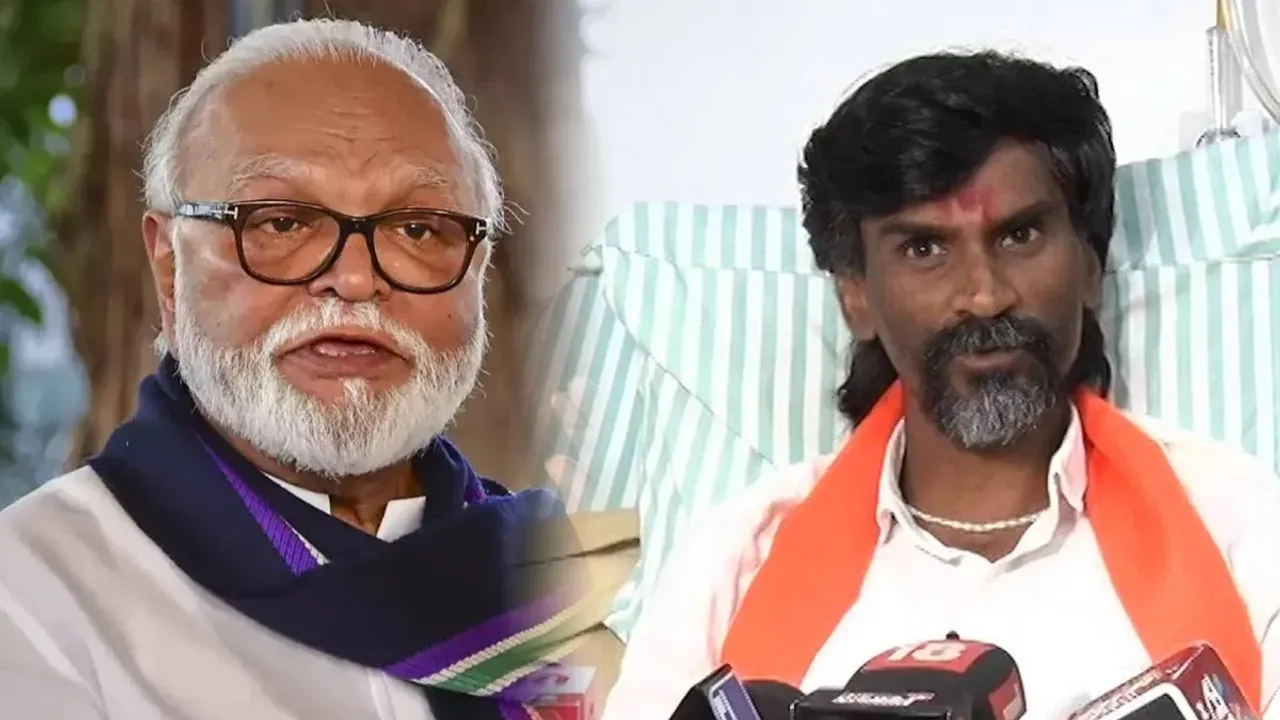 Chhatrapati Sambhajinagar: Quota activist Manoj Jarange on Tuesday alleged that OBC leaders were targeting Marathas by getting false offences registered against them and said Maratha leaders should stand with the youth of the community.
Jarange's statement comes a day after Maharashtra minister Chhagan Bhujbal said "backdoor" attempts to grant reservation to the Maratha community under the Other Backward Classes (OBC) category will be opposed and violence and pressure tactics will not be tolerated.
Bhujbal visited the houses of NCP MLAs Prakash Solanke and Sandip Kshirsagar, which were targeted when the quota agitation turned violent in Beed last week.
Addressing a press conference on Tuesday, Jarange claimed the minister's visit to Beed was to target the Marathas.
"Cases are being registered against Marathas who have been agitating peacefully. Maratha leaders in the state should look into this and stand with the youth. If you don't stand with them today, they will not forgive you tomorrow," he said.
"The Maratha community has nothing to do with the violence. This is the right time to stand with the community. Don't make us stop your entry into villages," the activist said.
Jarange has been demanding reservation for the Maratha community in government jobs and education under the OBC category.
Bhujbal earlier said a hotel in Beed was vandalised for an hour in the presence of two policemen who were helpless to stop the vandals and the residence of senior leader Jaydatta Kshirsagar was torched even though he had not said anything about the Maratha quota issue.
Dismissing the claims, Jarange said the hotel in Beed was vandalised by people known to the owner and they have been arrested.
"Marathas are protesting peacefully, and this is an attempt to taint our agitation. I have also found out that the minister (Bhujbal) met the superintendent of police in Beed, gave him a list of names, and told him to arrest them to target the Marathas," he claimed.
"The pressure is being built, and the police are being asked to prepare a supplementary list (of accused) and add these names. Nearly 5,000 to 10,000 people from the community are trapped," the activist charged.
Jarange further claimed that OBC leaders were misusing their posts to "trap" the Marathas and "harass them through a conspiracy". The community cannot be suppressed, he asserted.
The chief minister and deputy chief ministers should speak to these leaders to ensure there is no strife, or else the (Maratha) community will have to decide on the next phase of agitation, he said.
"They should also check whether he (Bhujbal) met the superintendent of police. I don't understand why Bhujbal is so troubled by the Maratha reservation. Even people from the OBC community say that he is causing tensions," the activist claimed.
Jarange appealed to the Maratha community to start chain hunger strikes in villages of the state and ensure that by December 1 such agitations cover all villages.