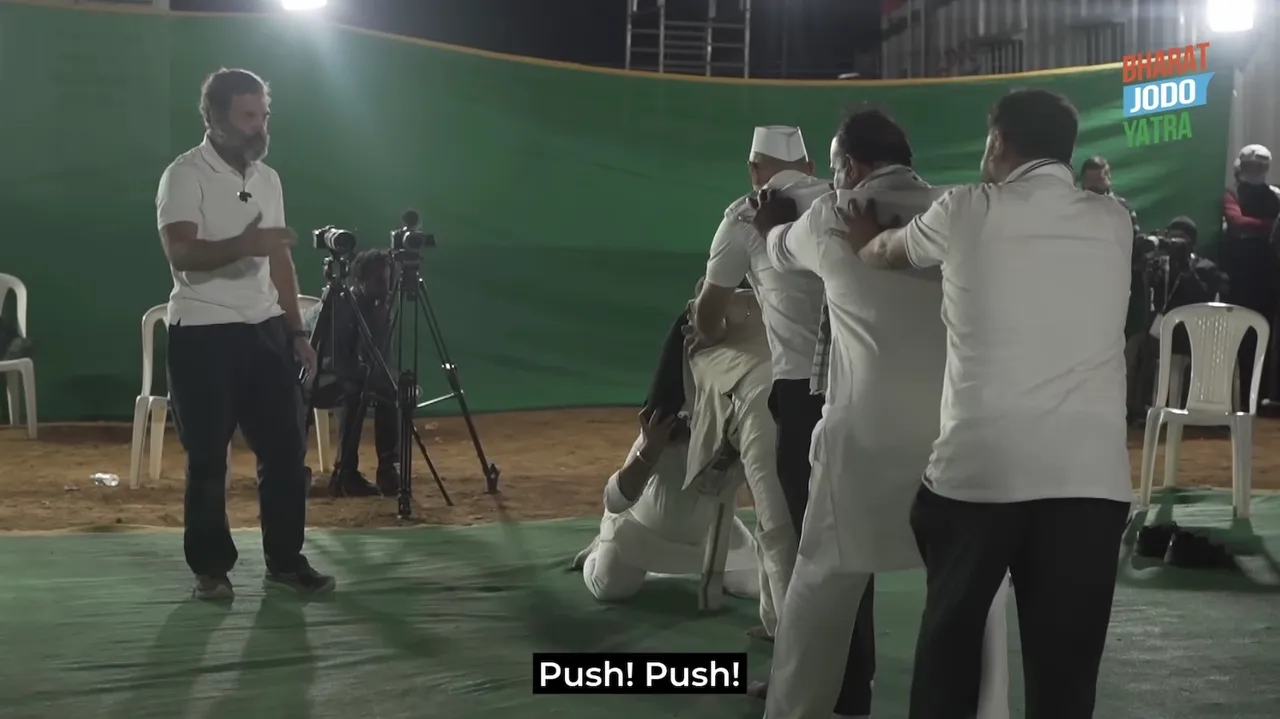 New Delhi: Sharing a video uploaded on Rahul Gandhi's YouTube channel, BJP IT cell head and national spokesperson Amit Malviya took a jibe at the Congress leader on Saturday.
Malviya in his tweet said, "Oh Rahul! What will we do without you?"
Rahul Gandhi push push video
In the video posted on Rahul Gandhi's YouTube channel, the Congress leader can be seen sitting with his fellow yatris from Bharat Jodo Yatra and other party leaders for a chitchat session. As they were talking, Rahul Gandhi said he would show how to convert the power or the energy of the enemy into one's own. 
"Like the RSS attacks you and pours all their energy into it. So, how will you take that energy and make it your own?" Gandhi said.
"I will demonstrate the principle, come," Gandhi said.
First, he made a Congress leader sit on his knees and pushed him on his shoulders from the front. The leader lost his balance when Gandhi said that the push cannot be resisted like this.
"Now I am going to tell him how to position himself to take the energy from the other person, okay? So, open your legs out and sit down," Gandhi said asking the leader to shift his body weight in the front. 
Then he called another leader and asked him to push the first leader from the shoulder. The trick for the seated person is to hold the attacker's hand firmly and push up, Rahul Gandhi explained as he looked on.
Then he called other leaders to join and push the seated person. After several rounds of this fun activity, the leader who was seated said, "For some strange reason, I could not feel the power at all."
"Because you took it all. That's what I do with the BJP," Rahul Gandhi said amid cheers and a round o applause.
The video resulted in Twitteratis trending the slang 'Pappu' on the microblogging platform throughout the day.