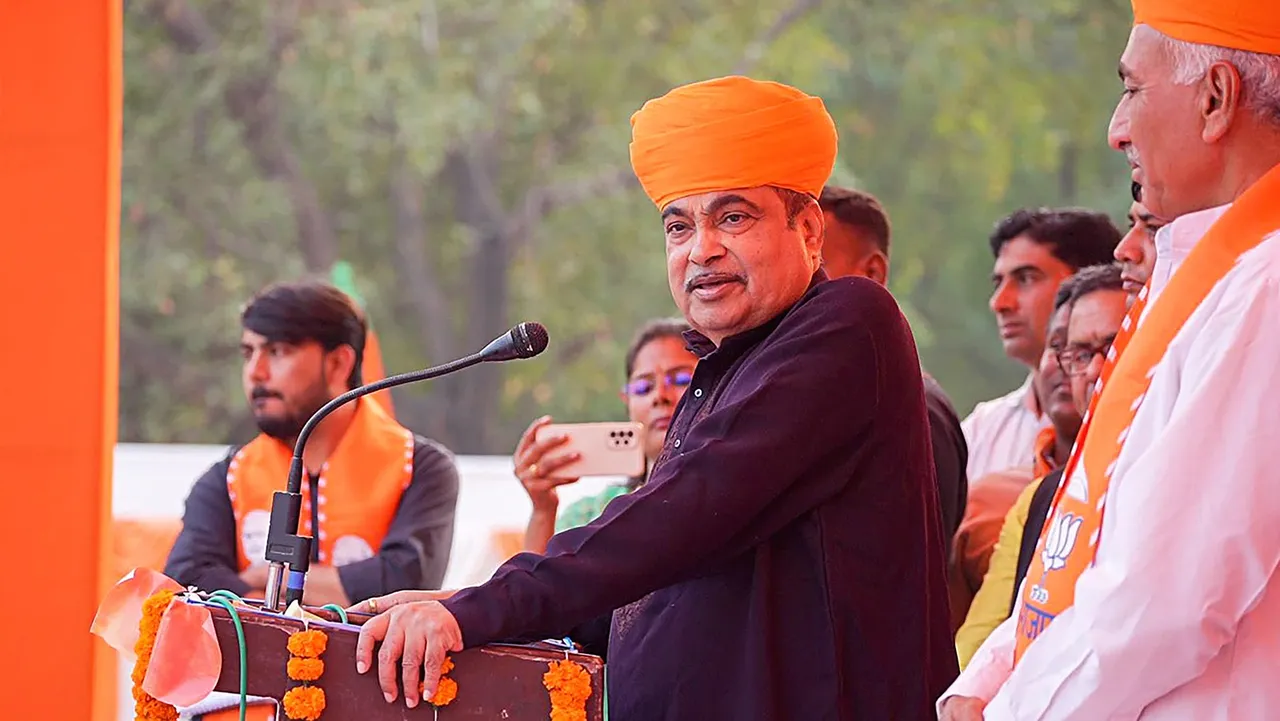 Jaipur: Union Minister Nitin Gadkari said here on Thursday that only the BJP can fulfil the dream of making the country a global superpower.
He was addressing a meeting in Jaipur's Jhotwara in support of the party candidate Rajyavardhan Singh Rathore.
Gadkari said, "The country has to be made a superpower. The villages, poor labourers and farmers have to be freed from fear, hunger, terror and corruption. Our country has to be made a world leader. We have to make a self-reliant India and only the BJP can fulfil this dream." "We do not work for ourselves, we work for the country, we work for the poor and hence this election is not only an election that will change the fate of your state, but also of India," he added.
Gadkari said that within five years, diesel and petrol vehicles will hardly be seen, only electric, ethanol and hydrogen vehicles will be seen.
"If the farmers of Rajasthan become prosperous, the farmers of the country will also become prosperous. If progress and prosperity comes to Rajasthan, it will also come to the country," he added.
Assembly elections in the state will be held on November 25 and results will be declared on December 3.