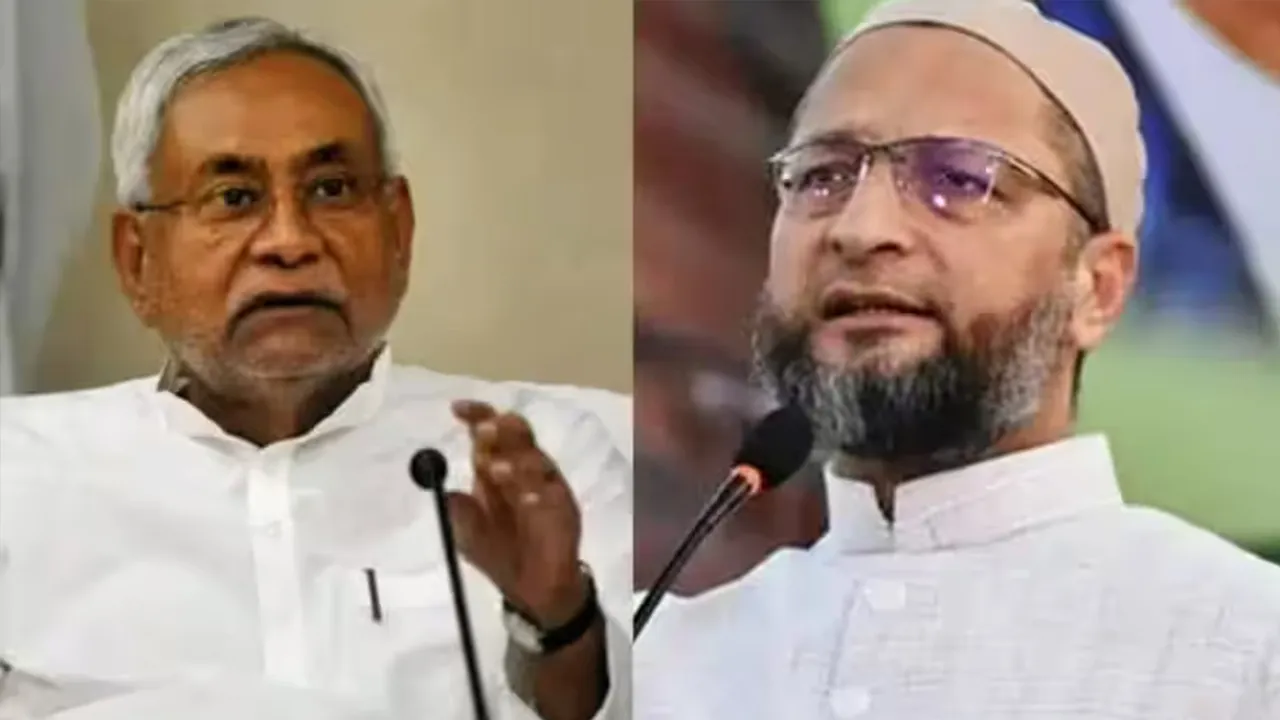 Hyderabad: AIMIM president Asaduddin Owaisi on Wednesday termed as "vulgar" Bihar Chief Minister Nitish Kumar's remarks in the assembly on the importance of women's education to control the population and demanded that he retract his statement.
Noting that assembly is a sacred place, Owaisi said through his remarks Nitish Kumar has sent a wrong message to women of the country and Bihar.
He (Nitish Kumar) is a Chief Minister of a state and the way he spoke there (Bihar Assembly) it was "vulgar language", the Hyderabad MP told reporters here, in hs reaction.
"He could have said if women are educated, they can decide when to have children. Instead of that he described it in a vulgar way...through his words and gestures which is not at all correct. It is Bihar's Assembly and not a cinema theatre. He should understand," he said.
The AIMIM leader sought to know what message the JD(U) leader was sending out through his comments to those men who behave in a high-handed manner against women.
"It is wrong, and I demand Nitish Kumar to take back his words," Owaisi said.
Nitish Kumar, however, offered his apologies both inside and outside the Bihar Assembly for comments made a day before.
Regretting his remarks in the Bihar Assembly, Kumar clarified that it was made in the context of women education and its correlation with fertility rate.