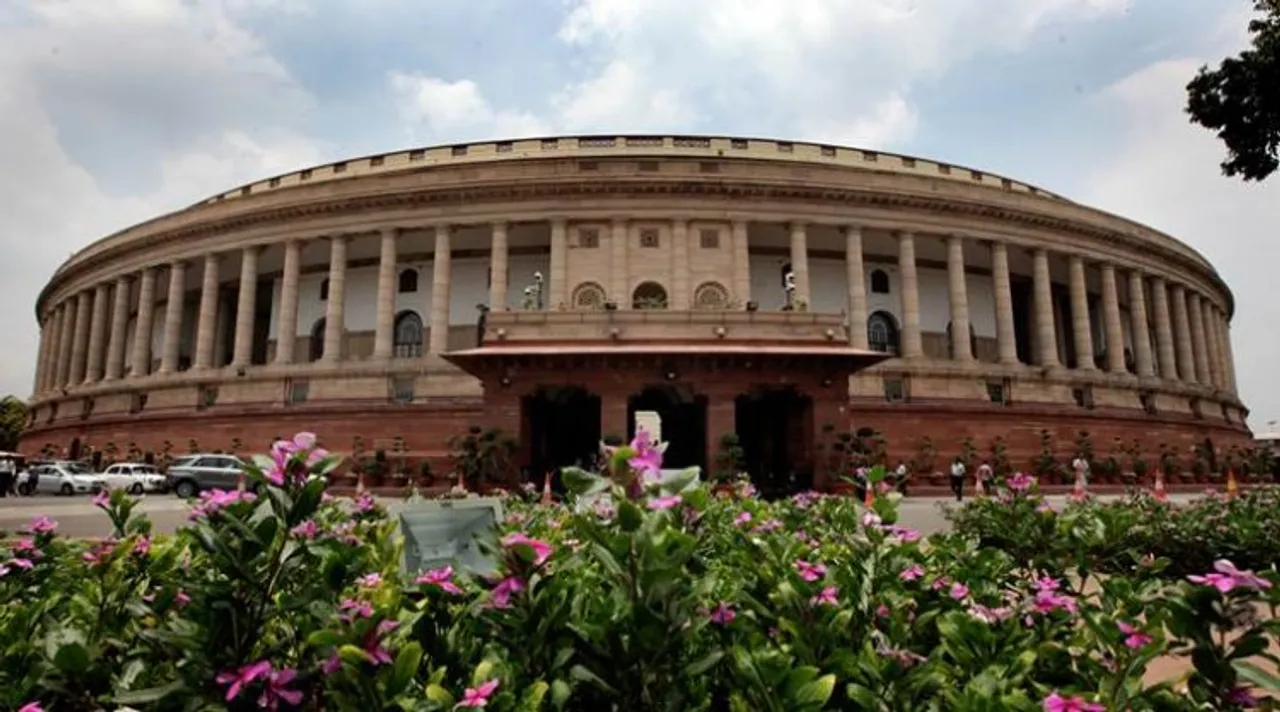 Patna (Bihar): Lieutenant Governor of Jammu and Kashmir Manoj Sinha and a few ministers of Bihar and Jharkhand governments are among the leaders, who continued to draw pension from the Central government for their stints in the Lok Sabha or Rajya Sabha against the provisions as stipulated in the Salary, Allowances and Pension of Members of Parliament Act 1954.
Subsection 2 of Section 8(A) of the Act clearly stipulates that any person, who is appointed President, Vice-President, Governor or elected to the state legislature would not be entitled to pension for his or her stints in the Parliament for the period he or she holds the new position.
However, a letter issued by the Central Pension Accounting Office, Union Ministry of Finance, in response to a right to information (RTI) application by a right's activist Shiv Prakash Rai, stated that Manoj Sinha, Cabinet Ministers of Bihar government like Syed Shanawaz Hussain, Janak Ram, Jharkhand Minister Rameshwar Oraon, et al, have been getting pensions for their respective tenures in the Parliament.
A three-time Member of Parliament from Ghazipur Lok Sabha seat as the BJP candidate, Sinha was appointed as Lieutenant Governor of J&K on August 7, 2020.
The RTI reply, issued in October last year, clearly states that he has been getting a pension as a former MP. Efforts made to solicit the comments from Sinha turned futile.
Likewise, Bihar Industries Minister Syed Shahnawaz Hussain and mines and geology department Minister Janak Ram (Both BJP leaders), have been drawing their pension from the Central government. Hussain was elected twice to Lok Sabha from Bhagalpur and Kishanganj seats and was a Minister in the Atal Bihari Vajpayee government, while Ram represented Gopalganj Lok Sabha in Parliament from 2014 to 2019.
Jharkhand's Finance Minister and Congress leader Rameshwar Oraon, who served as a Minister during the UPA-1 term, is also among the pension beneficiaries. Oraon, who was elected from Lohardaga assembly seats, has been sworn in as the Minister in the Hemant Soren-led dispensation in Jharkhand in 2019.
Former Union minister and chairman of the National Parliamentary Board of Janata Dal (United) Upendra Kushwaha and former BJP MP Sanjay Paswan are also continuing to draw their pension, even as they have been elected as members of Bihar's legislative council. Rajya Sabha MP and BJP leader Satish Chandra Dubey, Jharkhand Mukti Morcha (JMM) legislator and former Bihar Pradesh Congress Committee (BPCC) chief Sharfaraz Ahmad and RJD MLA from Belaganj Surendra Yadav have also been listed as pensioners for their terms in the Parliament.
Former Union rural development minister and RJD leader Raghuvansh Prasad Singh continues to be listed as pension beneficiaries till October last year, even as he died in September 2020.
Hussain and Kushwaha wondered as to how the pension was being sent to their accounts even though they had written to the Parliament about their election to the legislative council. Sanjay Paswan and Rameshwar Oraon said that they were unaware of the pension being issued in their name from Parliament.