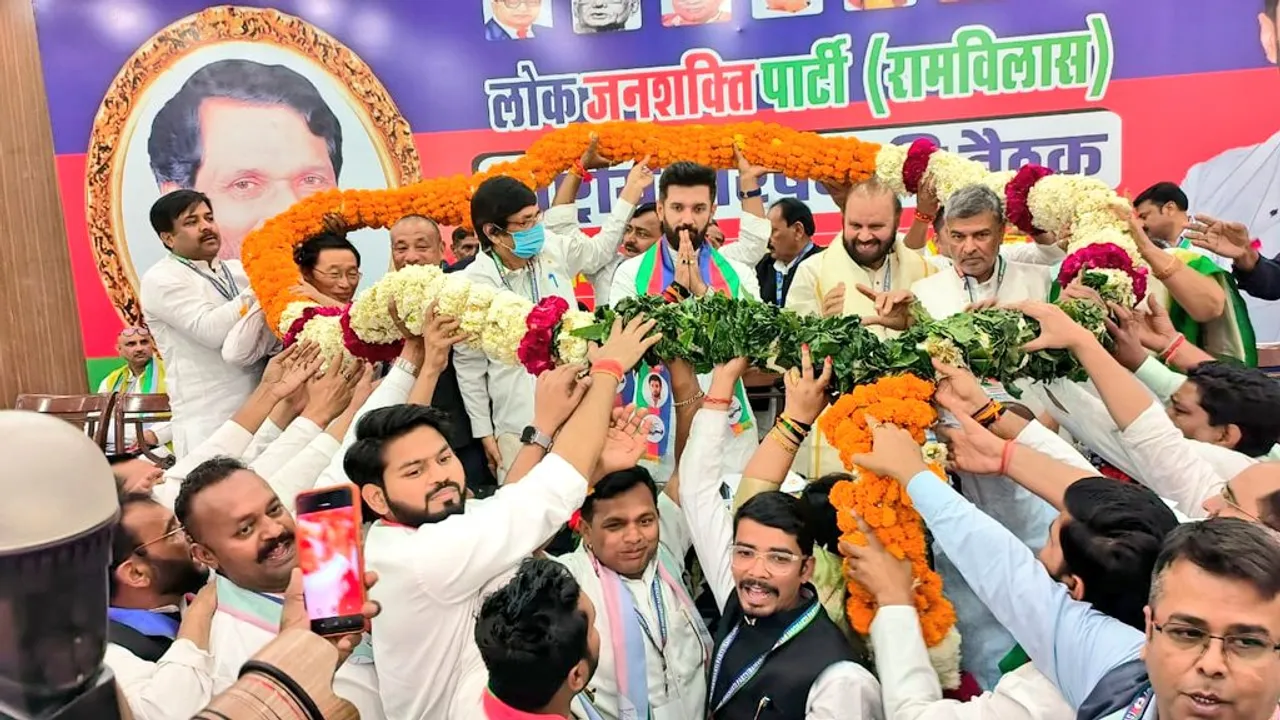 New Delhi: Lok Janshakti Party (RamVilas) president Chirag Paswan on Tuesday chaired a national council meeting here and said his party will be planning a nationwide expansion strategy.
Addressing a press conference, Paswan said that party leaders and workers presented their suggestions and ways to strengthen the party nationally were discussed at the meeting.
The LJP (Ramvilas) contested the Nagaland Assembly election for the first time this year and won two seats in the state.
"Our party registered its presence in Nagaland and in the coming days, our party will strengthen further. We will also mark our presence in several other states.
"In the national council meeting, strategies for the party's expansion were discussed. Our leaders and workers from other states presented their ideas for expansion," Paswan said.
Lashing out at Bihar Chief Minister Nitish Kumar, Paswan alleged that laws in the state were being abused and demanded imposition of the President's rule.
"Bihar CM Nitish Kumar is not being able to manage the state. There is a complete abuse of law there and we think that the President's rule should be imposed in the state as soon as possible," he said.