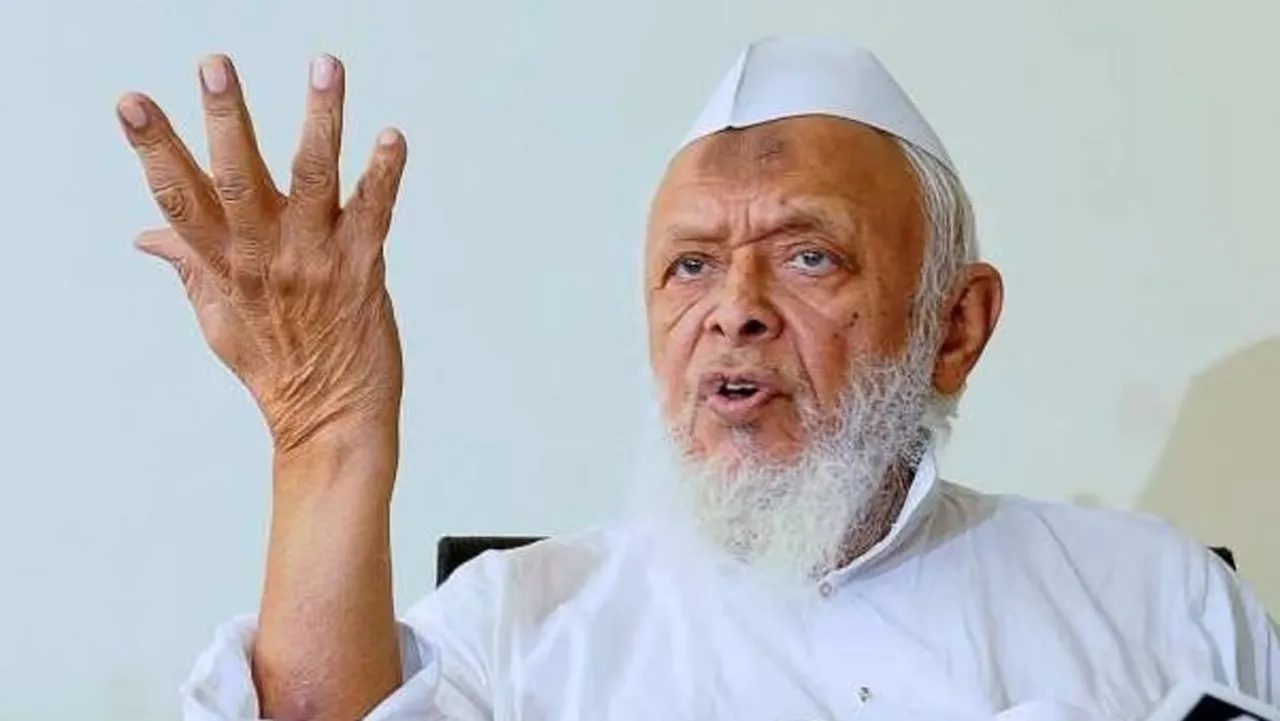 Deoband (UP): Jamiat-Ulama-i-Hind President Maulana Arshad Madani on Monday said people with communal mindset were "enemies of the country", and added that India will survive only through brotherhood and love.
Addressing a conference of workers of Jamiat's Majlis-e-Muntajima (general assembly) here, Madani said communalism is a problem that affects the entire world.
"In today's situation, people with 'firkaparast' (communal) mindset are enemies of our country. If the country has to survive, it will survive only with brotherhood. Otherwise, this country will be ruined sooner or later," he said.
Referring to the partition of India, Maulana Madani said that India has already been divided previously due to communalism. "If communalism increases, the country will suffer further losses," he added.
Asserting that people of all religions united for an independent India, Madani said, "If any one among the Hindus, Muslims, Sikhs or Christians stood alone, they would not have been able to get freedom. It happened with the unity of everyone," he said.
On the Israel-palestine conflict, Madani criticised the bombings in Gaza, saying Palestinians are "fighting for their freedom" while the Israelis are "attacking".
Madani added that Jamiat-Ulama-i-Hind is an apolitical organisation. "We neither field candidates nor favour any party in elections. This is the strength of Jamiat and every member should understand this," he said.
Over 1,500 office bearers from 17 districts of western UP participated at the meeting, and discussions were held to strengthen its organisation.
Eliminating communalism, improving the environment, opening of separate educational institutes for girls after class 8, running voter awareness campaign and adding new names in voter lists, among others were discussed at the meeting, Jamiat spokesperson Maulana Kaab Rashidi said.