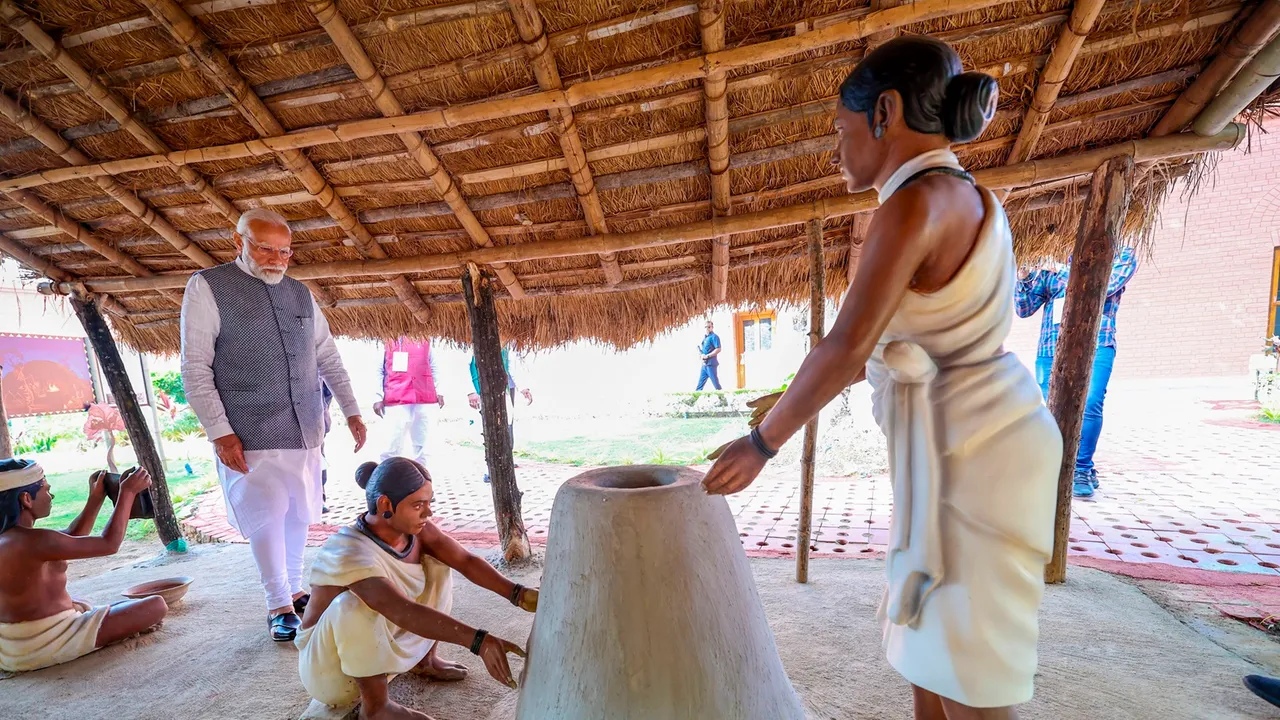 Khunti (Jharkhand): Prime Minister Narendra Modi on Wednesday launched the Rs 24,000-crore Pradhan Mantri Particularly Vulnerable Tribal Groups (PM PVTG) Mission for the holistic development of around 28 lakh PVTGs in the country.
Modi launched the mission from Birsa College ground in Jharkhand's Khunti district on the occasion of tribal icon Birsa Munda's birth anniversary and the third 'Janjatiya Gaurav Diwas'.
Under the mission, basic facilities such as road and telecom connectivity, electricity, safe housing, clean drinking water and sanitation, improved access to education, health and nutrition and sustainable livelihood opportunities will be provided to PVTG habitations, which are mostly remote, scattered and inaccessible, an official statement said. Modi also released Rs 18,000 crore as the 15th installment of PM Kisan scheme to more than eight crore beneficiary farmers across the country.
Celebrating the third Janjatiya Gaurav Diwas, the prime minister transferred the amount digitally by clicking a button here.
The Pradhan Mantri Kisan Samman Nidhi (PM-KISAN) is one of the world's largest Direct Benefit Transfer (DBT) schemes, which aims to support farmers in meeting their agricultural and other incidental needs.
Under the scheme, a financial assistance of Rs 6,000 per year is transferred into the bank accounts of beneficiary farmers through DBT in three equal installments. PTI SAN/NAM PTI SAN/NAM NAM MNB