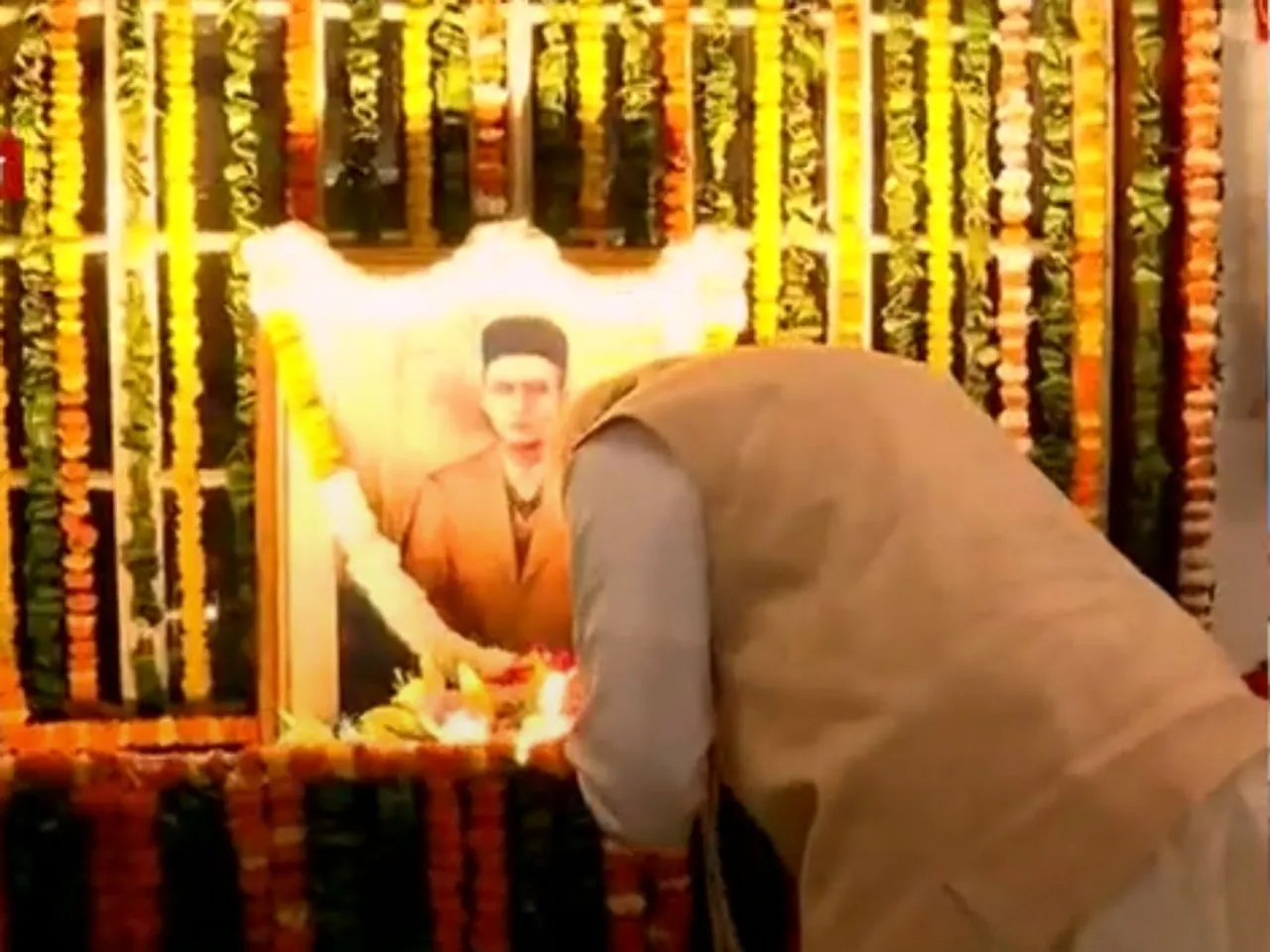 New Delhi: Prime Minister Narendra Modi, Lok Sabha Speaker Om Birla, several Union ministers and MPs paid floral tributes to VD Savarkar in the Central Hall of the old Parliament building on his birth anniversary.
Prime Minister Modi paid floral tributes at Savarkar's portrait in the Central Hall after inaugurating the new Parliament building.
Several Union ministers and MPs also joined the PM in paying tributes to Savarkar in the Central Hall.
In a tweet in Hindi, Home Minister Amit Shah paid homage to Savarkar, saying he ignited the lamp of patriotism in the hearts of innumerable Indians with his thoughts.
"The patriotism, sacrifice and dedication of Veer Savarkar ji is praiseworthy and will continue to inspire the people of the country for ages," he said.
अपने विचारों से असंख्य भारतीयों के ह्रदय में देशभक्ति का दीप प्रज्वलित करने वाले उत्कृष्ट राष्ट्रभक्त वीर सावरकर जी की जयंती पर उनके चरणों में कोटि-कोटि नमन।

वीर सावरकर जी की देशभक्ति, त्याग व समर्पण वंदनीय है और युगों-युगों तक देशवासियों को प्रेरणा देने का काम करता रहेगा। pic.twitter.com/9DwpKnAhmK

— Amit Shah (@AmitShah) May 28, 2023
Savarkar was born in 1883 in Maharashtra, and is seen as a hero, especially by parties and organisations which subscribe to Hindutva views.