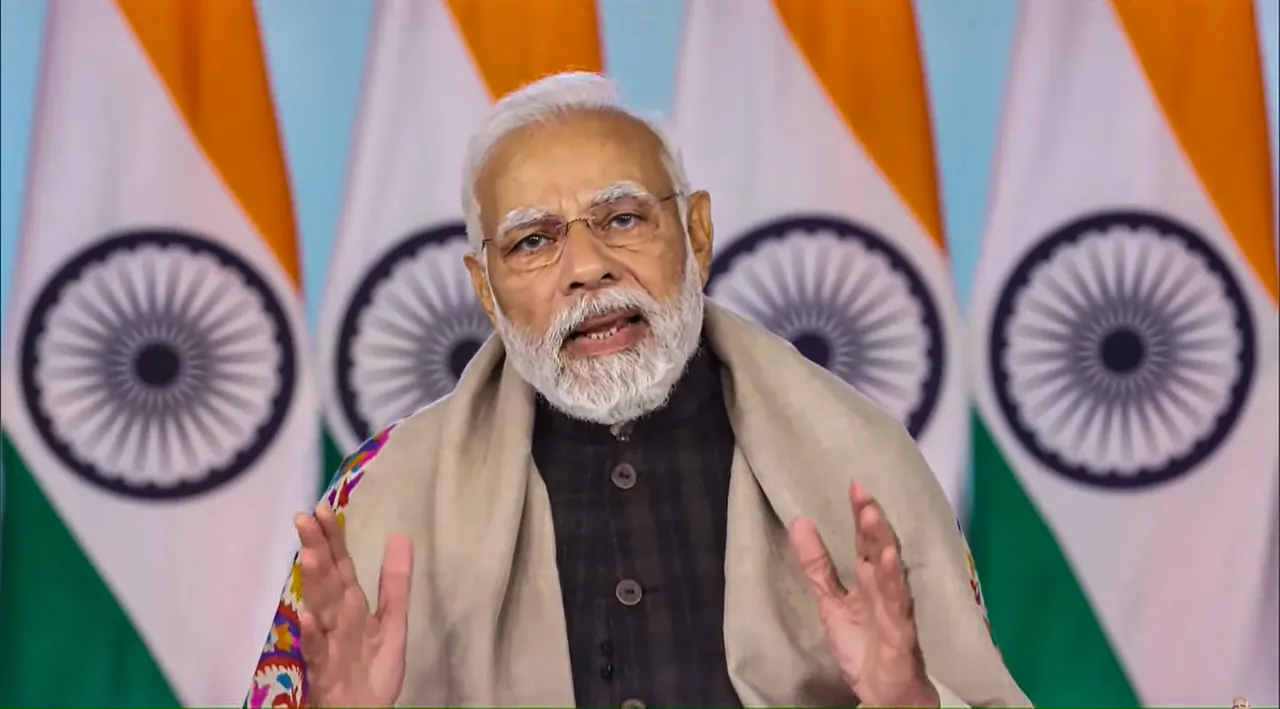 Port Blair: Prime Minister Narendra Modi on Monday named 21 islands in the Andaman and Nicobar archipelago after Param Vir Chakra awardees.
On the occasion of Netaji Subhas Chandra Bose's 126th birth anniversary, the Prime Minister virtually announced the names of the islands dedicated to the gallantry award winners.
Following is the list of the islands:
Dhan Singh Island after Lieutenant Colonel (then Major) Dhan Singh Thapa
Tarapore Island after Lt Col Ardeshir Burzorji Tarapore
Karam Singh Island after Lance Naik (Hony. Captain) Karam Singh
Bana Island after Naib Subedar Bana Singh
Ekka Island after Lance Naik Albert Ekka
Khetrapal Island after 2nd Lt Arun Khetrapal
Pandey Island after Lt Manoj Kumar Pandey
Hoshiar Island after Major Hoshiar Singh
Shaitan Island after Major Shaitan Singh
Jadunath Island after Nayak Jadunath Singh
Yogender Island after Subedar Major (Hony. Captain) Yogendra Singh Yadav
Hamid Island after Company Quartermaster Havildar (CQMH) Abdul Hamid
Rane Island after 2nd Lt Rama Raghoba Rane
Ramaswamy Island after Major Ramaswamy Parameswaran
Batra Island after Captain Vikram Batra
Joginder Island after Subedar Joginder Singh
Salaria Island after Captain G S Salaria (then Major)
Piru Island after Company Havildar Major Piru Singh
Somnath Island after Major Somnath Sharma
Sekhon Island after Flying Officer Nirmaljit Singh Sekhon
Sanjay Island after Subedar Major (then RifleMan) Sanjay Kumar.